Active Member
RPF PREMIUM MEMBER
Here's some photo of the machining of the left hand locking ring and the internal features of the left cuff ring.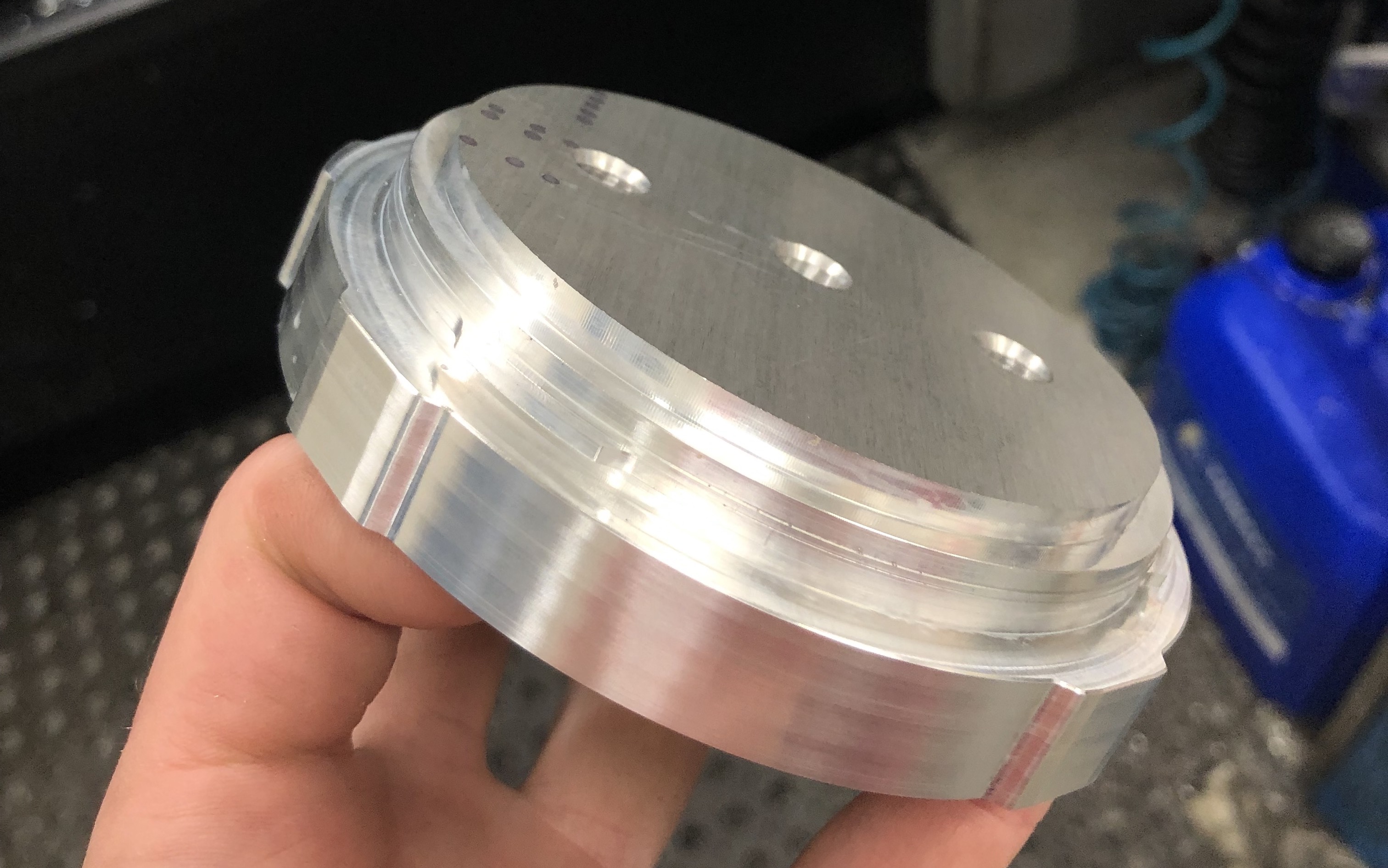 Setup for machining the cuff ring.
The left cuff ring is now complete. The left locking ring had to go the the rotary axis for the radial details to be machined.
The finished cuff ring.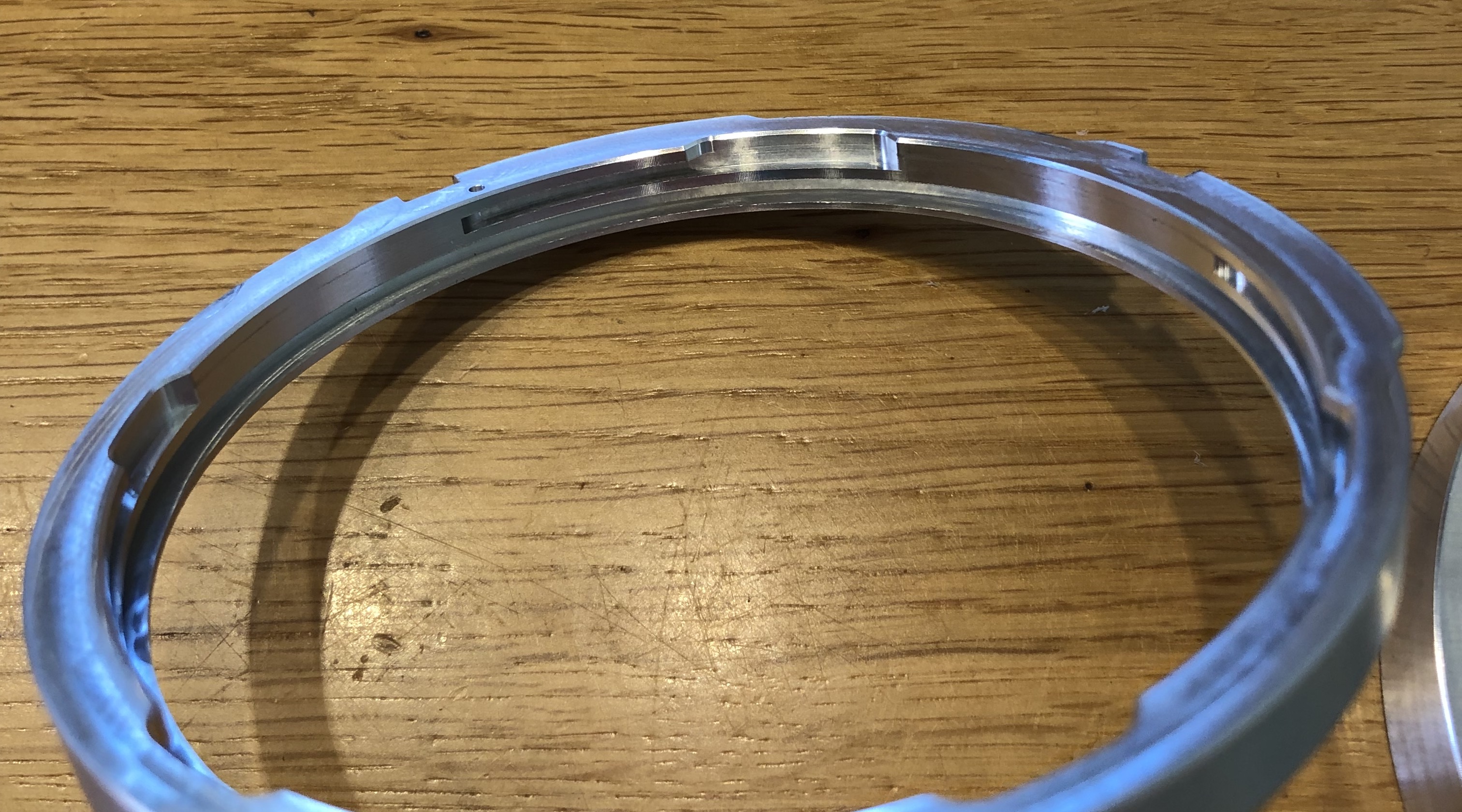 Both pieces locked together.