Thought I'd share some of my work since I used a few tidbits off this site for designing my suit. I've been lucky this semester to upgrade our current Apollo style spacesuit mock-ups to xEMU for my graduate work on human factors testing for a lunar lander we developed. The HUT is fiberglass with embedded aluminium rings and double hemispherical domes. All the hardware and softgoods were designed and manufactured by me, except for the gloves which I got from orbital surplus on ebay and some aces style connectors from antarusfree. My RTV fingertips didn't de-mold well, but I have made the patterns and prototypes for EMU gloves to make next year with restraint gloves and glove connectors as well.
Checking the diameters and angles
CAD design
Learning how to fiberglass on a 38% scale
Mini HUT with metal inlay
rolling convolute concept
CAM for HUT mold
HUT foam about to be CNCd
Milling the positive
Molds finished, ready to be taped and fiberglassed
Fiberglass 1/2 of the HUT
Joining the HUT halves
3D printed DCU
Checking the scale with covered DCU
Space pants
HUT #1 & 2 joined, rings installed and ready for paint
Testing out the fit
Checking it out with some flight controls
Shoulders and arms installed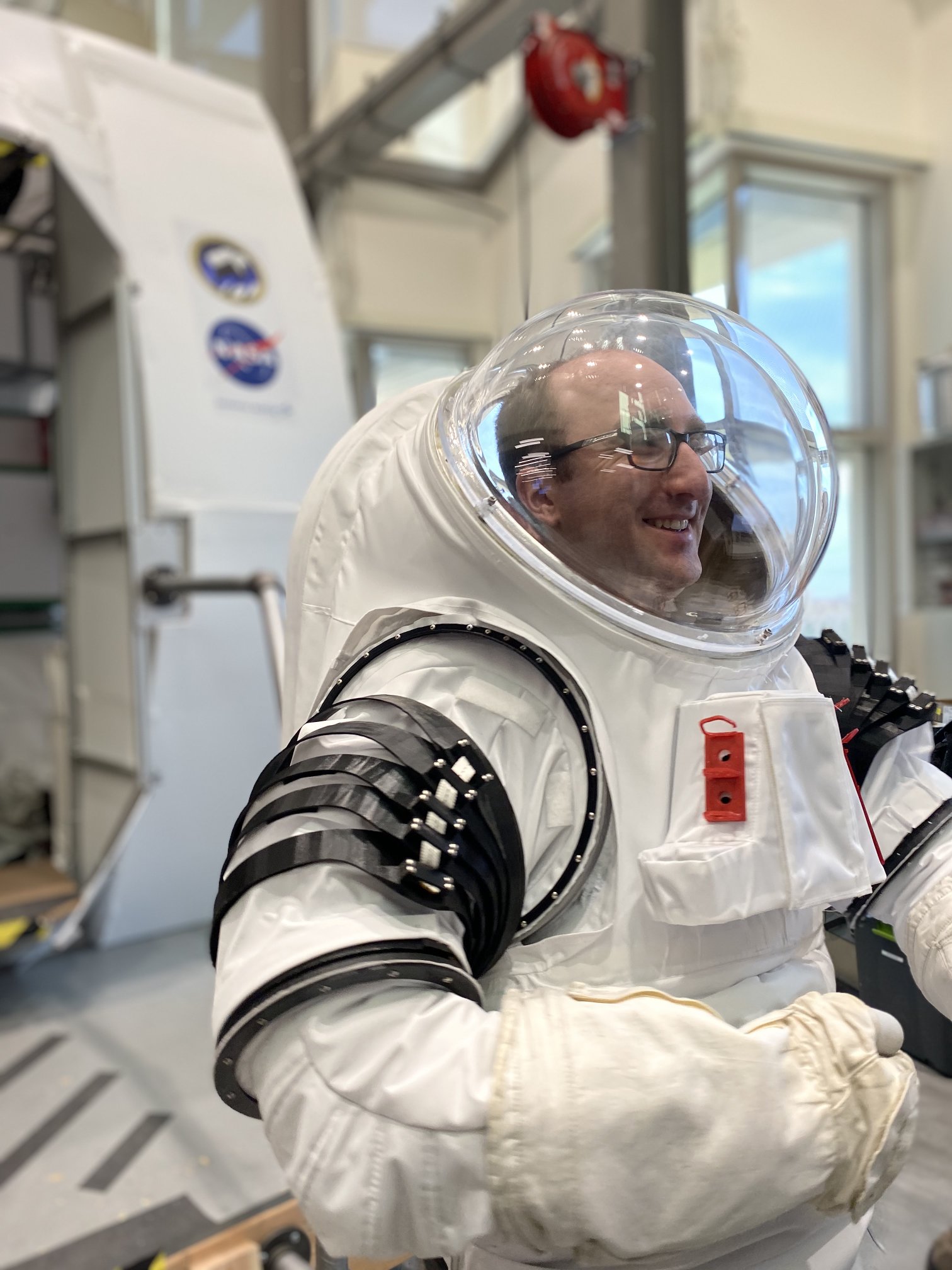 An engineer in his happy place.
Thanks for checking out my photos. Next semester the engineering hits with ventilation system and thermal/flow analysis, working LCVG, comm system, functioning helmet disconnects, DON/DOFF assembly, and working DCU with umbilical connector.
Last edited: