i have an issue with the tanks, i printed them in separate pieces, i just got the final one done this morning.
i noticed the line of rivet holes were not straight as they transitioned from middle to lower section then noticed the backs do not form a continuous cylinder but more of a crooked shape. the pics will explain it better hopefully.
since you have the most experience in printing these, did you encounter this at all if you printed in seperate sections?
if anyone else has printed any tank sections could you check and see if yours are ok or doing the same as i have?
it is on both tanks on my ones and in the same place by the same amount.
the pieces in cura 4.8 were seated correctly on the build plate each time as i'm quite careful to make sure they are.
have a look and see. if you can think of any reason this might have happened please chime in.
myself and gnolivos have both checked and the model is sound, just the prints i have are in question.
i assembled the model in cura and you can see the rivet hole lines are straight and true.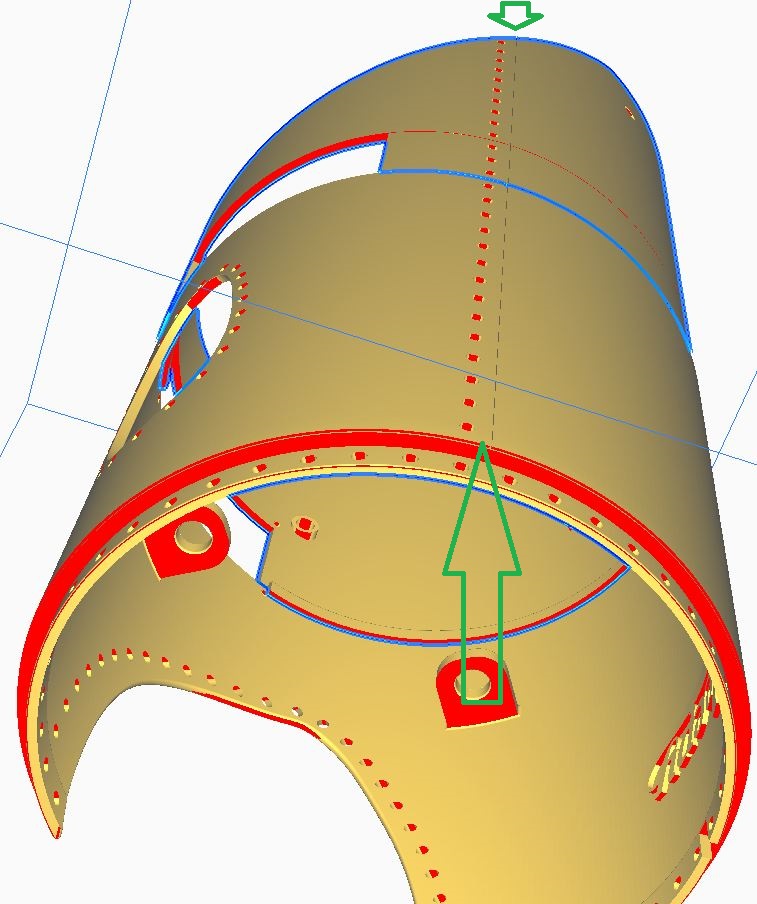 the left and right tanks