OK I am back!! And I have made tons of progress. But this will take a few posts so bear with me!
So I finished printing that jig and I was amazed how dense and solid ABS plastic would be when printed with 100% infill! Its like harder than the hardest woods! Works great for bending those aluminum rods.
Here is my jig in my vise.
After bending the first rod it looks like it's going to work pretty well!
Wasn't sure at first how I was going to mount it. Wanted to put a screw in the end but I don't have a drill bit for making a threaded hole so I chose instead to just use glue. It doesn't need to hold any weight so this should be fine.
So I cut some short rods out of a clothes hanger and drilled holes to match that size.
Here are the first 4 I made. Sold the two extras to a friend. I can make more if anyone needs em. I only charge $15 plus shipping for a set.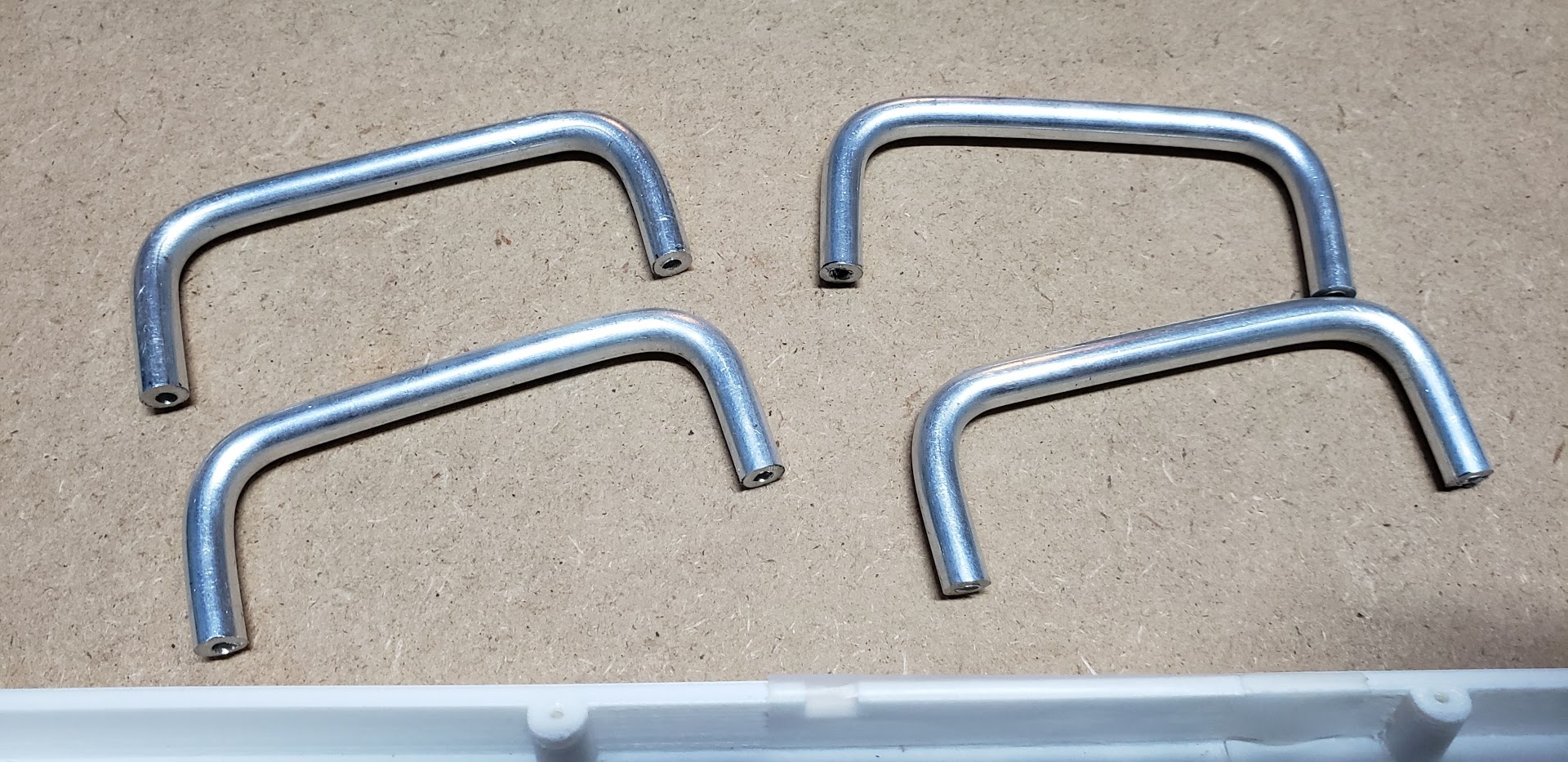 Here you can see how well it matches the holes on the Volvo Panel! I am VERY HAPPY with the results!