When I made the elder mask I really wasn't thinking big picture like.... are there any Bios out there that will fit it. Apparently not.
So I am taking a shot at sculpting one. I was going to hold off posting pictures until I was closer to completion, but decided what the hell - - input is always good. Here's a quick look, first the mask it's for, then the bio in clay. Picture is not the greatest, and I intend on adding some glyphs and a bit of scribing on the top, since it's for an elder. It looks a little thin at the front. but it was actually sculpted on an armature made from the mask, so the mandibles fit inside quite nicely.
comments are more than welcomed and appreciated.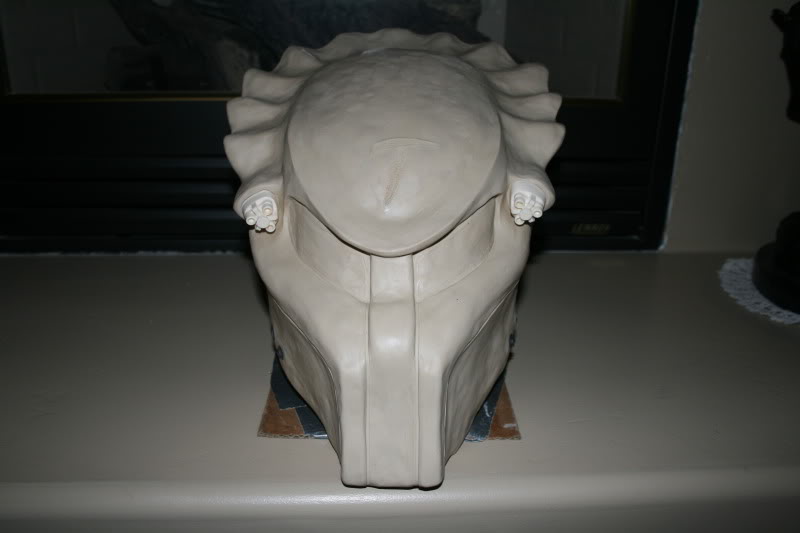 E-O