Sr Member
RPF PREMIUM MEMBER
Hello everyone. This original post will get updated as official news comes out, however I wanted to create a placeholder thread so that discussion
specifically
about our physical run, designs, and updates can happen and not cloud the MoM research thread which is more general in nature and highlights everyone's hero prop efforts.
If you DO want to follow all of that in-depth research, that thread is here:
Hi guys and welcome, this thread has been going for over two years and we've made so many discoveries! Thank you! The mission of this thread is to research, discuss, and enjoy the most thorough examination of the Luke ROTJ Hero Lightsaber as it exists in its current state. Many recognize...
www.therpf.com
If anyone has noticed, 7 chambers has already eluded to some of the dates and progress on our run. So I wanted to create a thread to allow and foster discussion.
Key things to note:
1.) Original preorder owners of the "Ultimate Hero" by Phoenix Props / 7 Chambers will have the opportunity to trade their hilts in for a "MoM of All Heroes" kit
FREE OF CHARGE
. The sign up form for these trade ins will open on
January 2nd, 2020
.
2.) For new customers wanting a "MoM of All Heroes" kit, there will be
NO
pre-order. This eliminates any tied up funds and waiting for a hilt to ship and all the logistics, contacts and uneasiness that results from a paid pre-order process. When the kits are complete and ready to ship, they will become available in the store for purchase and will immediately be packed and shipped. The price of the kit is going to be
£275 (approx. $358 USD) with FREE shipping.
3.) This is an
FX Kit
, however, we are discussing a subsequent static run equivalent.
More details will follow when the prototype samples are complete, verified and photographed and we will at that point discuss what is included in the kit, timeline for full production (sooner than you might fear) and price point for new customers.
Features currently revealed:
1.) authentic clamp card down to every detail exclusive to this run: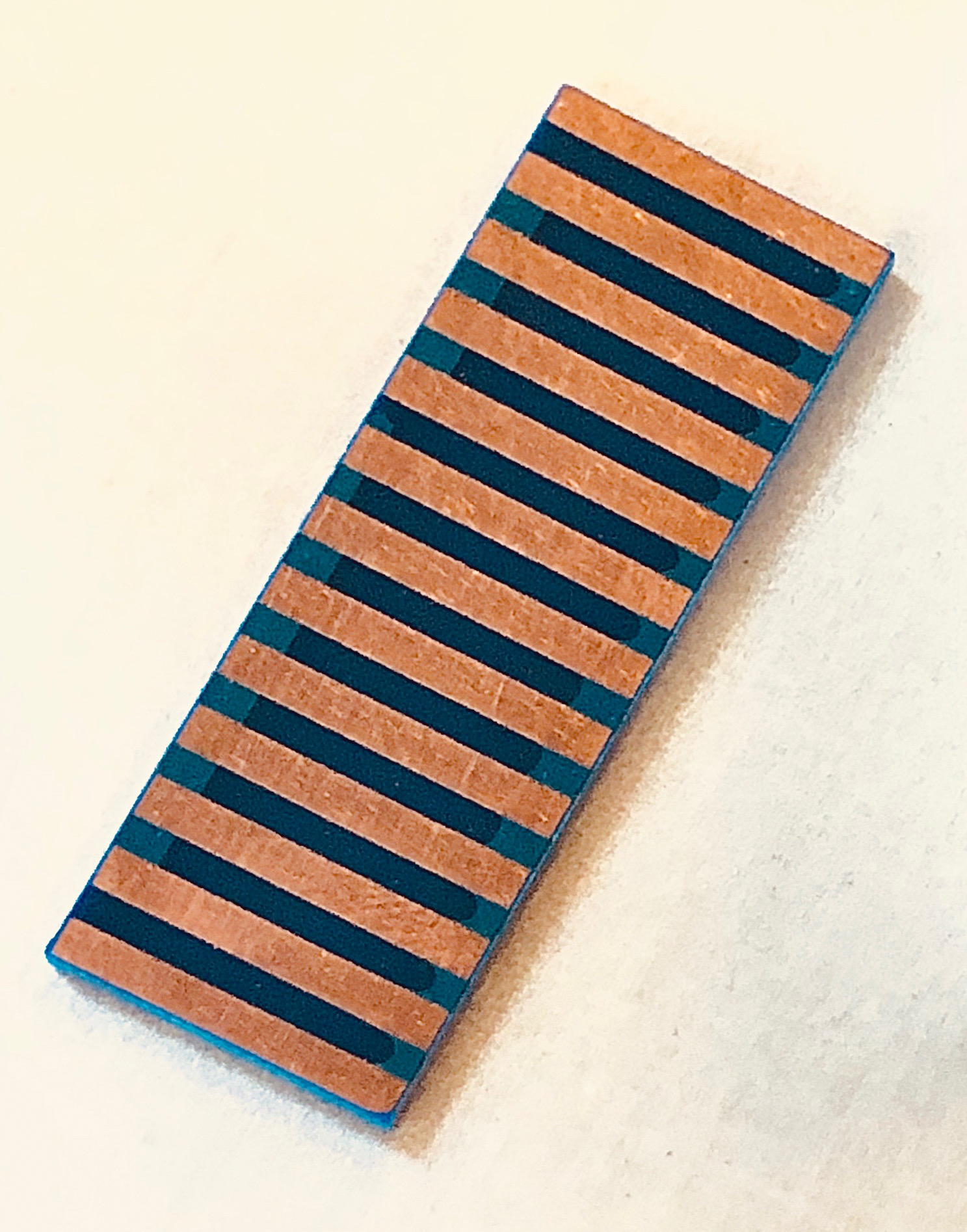 2.) FX Helper Board to make FX installs easier:
3.)
ALL
three windvane materials will be included in the kit (aluminum, bronze, and copper).
4.)
FULL
hot swappable grenades (idealized rings and canon rings) will be included ALONG with duplicate components to ensure a proper wiring assembly. So each kit will include the idealized and canon grenades. TWO reinforced neck sleeves, TWO lower emitter bells, TWO pairs of the cups (one for pixel and one for LED), and TWO windvanes in EACH material. This will allow you to configure this to your liking and still maintain hot swappable grenades.
4.)
BOTH
idealized and canon (off angle) arrow face plates.
More details to come...
More to come, and may the Force be with you all.
Last edited: