Hi All,
I'll be constructing a studio scale Y-Wing based off of DaveG's open source project. Many thanks to Dave for sharing this great work! The Y-Wing is one of my favorite Star Wars fighters. This will be an exciting build for me.
Like most, I'm working within a budget. Shapeways prints are fantastic but dollars add up when you're printing many parts. Over my model building years, I've acquired or built tools to help fuel the fervor. So, my plan is to grow or cut the major assemblies in my garage. I'll be using Dave's excellent 3D model and Fusion 360 to modify the 3D files. I'll post pics of 3D model updates I make. For example, I'm planning to refine the 3D nacelle shells to make a close match to the Airfix Saturn shells. If someone finds value in having them, I'm happy to submit to DaveG for inclusion in the open source repo.
Here's a rundown of my equipment. Nothing super expensive, all hobbyist-grade tools:
Creality CR-10 Printer (FDM)
Anycubic Photon DLP Printer (Resin)
Inventables 1000x1000 CNC
After 2 weekends of printing, here's where I am so far:
I had to split the forward fuselage to fit on the Photon printer. I have more parts to print before this is complete.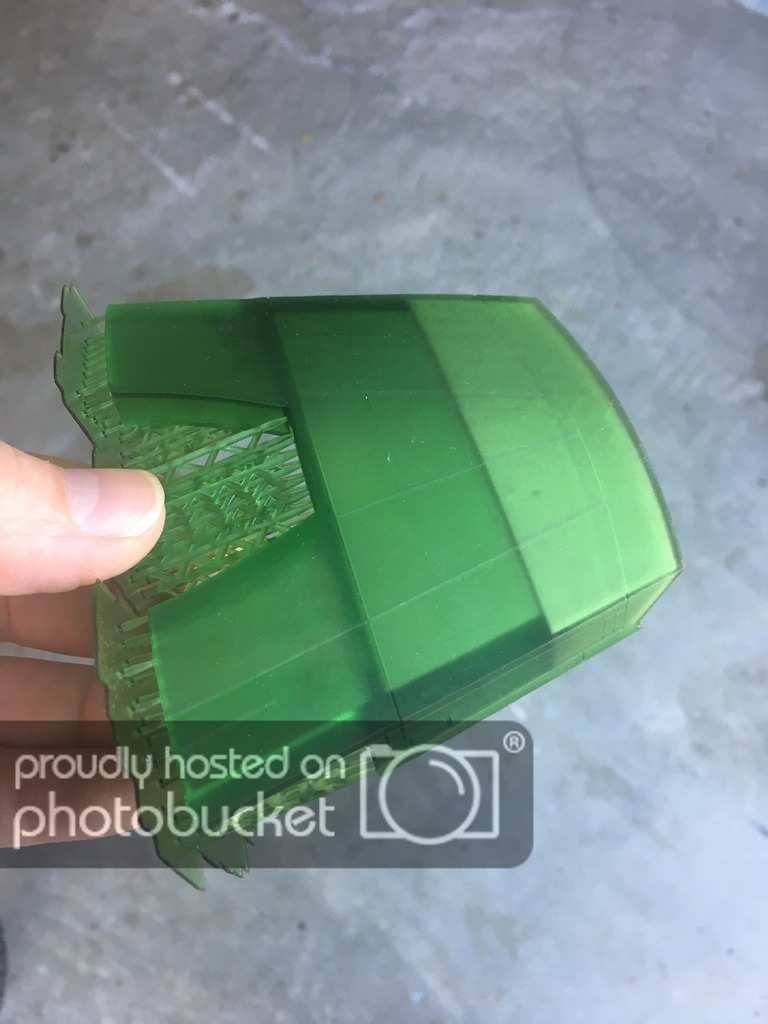 The shrouds printed nicely. A little primer and wet and dry sanding will knock off the tiny layer lines
Finally, the shroud pistons
I'm hoping for steady progress!