Sr Member
RPF PREMIUM MEMBER
I blued the custom Tomen barrel before I had received the Tomen cylinder and was curious to see how close it was. It came out almost perfect. The steel barrel looks to be slightly darker. It also just looks real whereas the cylinder looks good, but still plastic.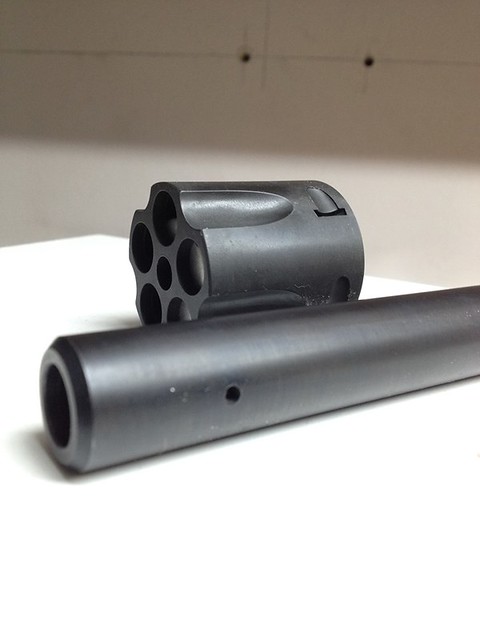 And here's a lineup... left to right:
Steel Tomen standard machine finish, Steel Tomen fine machine finish for polishing, Blued Steel custom Tomen, Polished Stainless Steel Sidkit, Steel Sidkit machined finish (going to be blued). Not pictured is a Steel Tomen being blued.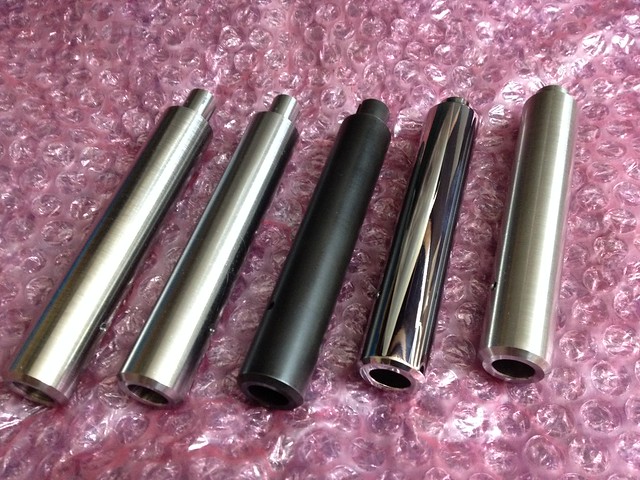 here's a close up of the polish on the stainless steel.