If you've been following any/either of my threads for a while, you'll know my work often goes in waves. I get excited about a project and sneak off to add to it whenever I can, then get dispirited and find excuses to avoid the workshop for weeks. This project has reached the latter stage. Despite 3d printing gauntlets, and buying magnets, I can't escape the realisation that :
My chestpiece is too small.
The codpiece attachments don't hold and it keeps falling off.
I can't attach the shin pieces at all.
I don't have any idea how to attach the backpack.
And then I start following this guy on Instagram, and he shows HIS Hunter rig: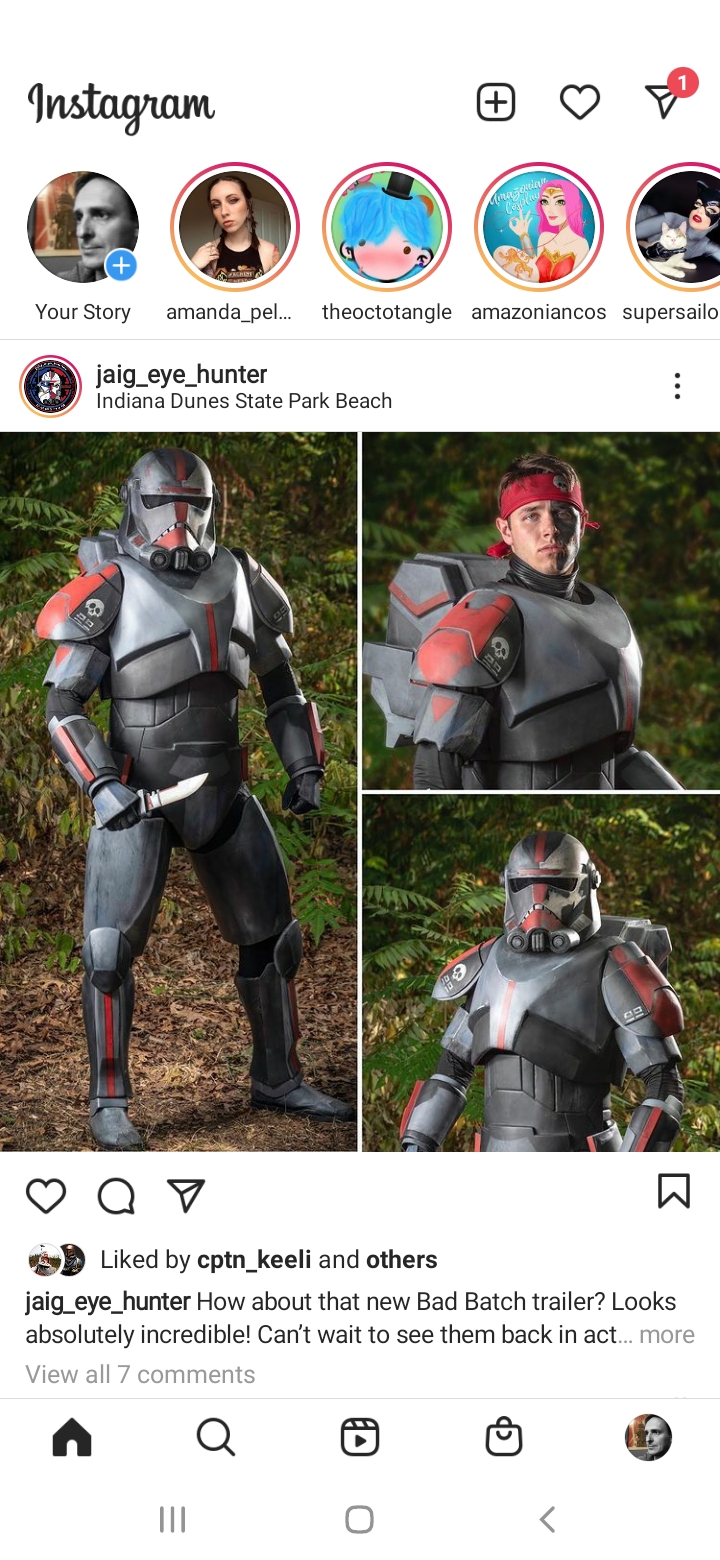 Now it's not that I'm jealous. He's clearly spent a lot of time and money on this and rightly so. It's a fantastic rig (as are his other suits!)
The thing is, I pass my shabby armour hanging off the jury-rigged mannequin in the sports storage area of the basement and I think of these pictures. It's not a great comparison.
So, I'm going to do the smart thing and start over, at least with the armour. The shin pieces might be saved, but everything else except the helmet will be redone. I'm pissed because I actually did the clingwrap/duct tape thing, but have still mucked up the measurements. I ignored the reference pictures when printing the gauntlets from the movie clones, not the animated Bad Batch (which are almost cylindrical, not flared towards the elbows.)
Right now I have three small flooring tiles and low levels of enthusiasm. I don't get any actual Christmas vacation, but in the quiet moments at work (everyone ELSE will be on vacation) I might try and work out a plan of attack. Maybe focus on one piece at a time and actually get it right.