Sr Member
RPF PREMIUM MEMBER
Welcome to my DL-44 blaster journal.
The goal has always been to design and then build
ALL
the dl-44 blaster's to as close to screen accuracy as one possibly can..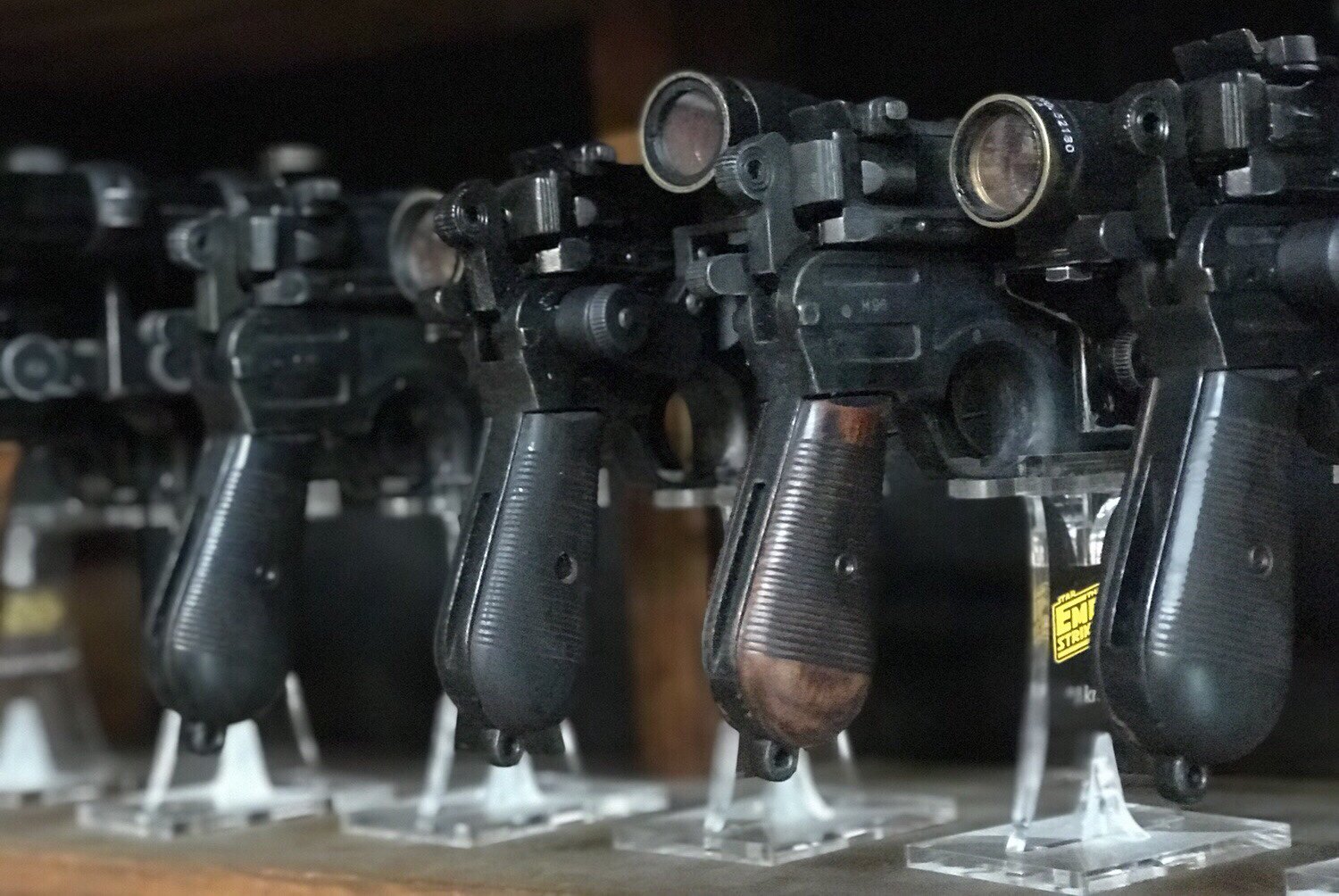 If you're just joining in on the fun what follows is different
ideas, techniques, designs and builds
I've been apart of over years. These are always a
"work in progress"
as I'm always improving myself but below there is definitely some good stuff to be found and shared for sure..
Below is direct links to all my builds, mods and beyond. These threads can become very much like a needle in a haystack so to speak. This is my attempt to keep them all neat and organized..
Progress, designs, Social Media and finished builds
•
The basic differences between = ANH Hero, TFA Hero and Solo:ASWS Hero
Star Wars:
Greedo Killer
ANH Hero
This is where the fun begins..
Denix builds
using my own designed parts.
Merr-Sonn
The Empire Strikes Back:
Hoth
Dagobah
Bespin
Return of the Jedi:
Endor DL-44
Stembridge
The Force Awakens:
Solo: A Star Wars Story:
Denix modification, Jigs, Designs (Trigger, Hammers, lock frames, extraction marks.. etc) and improvements
Social Media:
And lastly..
Last edited: