Hi guys,
I thought to share with you my project that's been going on now for almost four years, ESB Life size Darth Vader. It's been a long waiting game, but the goal is getting closer. Only thing that I'm still missing is chestbox and proper cod piece, then I think I'm done.
Parts list:
Helmet & chest armor: CSMaclaren & Bookface
Body suit: 2 piece Fenix
Cod: Fenix
(want to upgrade)
Capeset: KevVader
Beltboxes, belt and saberhook: Darthrosso
Lightsaber: Ebay seller saberwerks
Boots: Soviet union
Gloves: noisetrigger
Mannequin: Tom Spina
Shinguards: korbanth/ sith planet
Display base was made by me, I took some inspiration for it from the sideshow's version.
I hope you like it.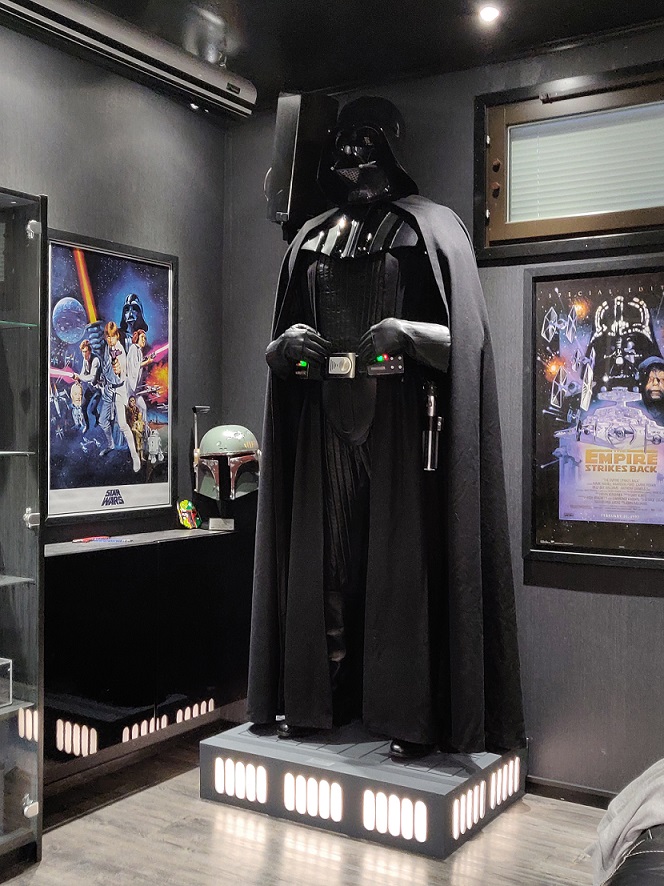 Last edited: