I finally get to show off my completed Life-Size Darth Vader!
He is modeled after Vader's appearance in The Empire Strikes Back and features poseable arms, wrists, and hands. He stands at 6'9" tall fully dressed and is displayed on a custom modified 6'6" tall mannequin.
This is the crown-jewel of my collection and has taken a looong time to finish (I started way back when with a rubies supreme and a cheap eBay manny).
Here's a quick run-down of the parts used:
-Helmet - JB ESB
-Armour - Also apparently JB, but I've been told it could be a GH recast
-Shins - Portumac
-Body suit - Custom Props
-Surcoat - Custom Props
-Cape - Custom Props
-Gloves - Custom Props
-Cod piece - Artisan Props
-Belt - Artisan Props
-Chest Straps - KevVader
-Chest Panel - AceReplicas
-Belt Boxes - AceReplicas
-Buckle - AceReplicas
-Boots - Florsheim Imperial Boots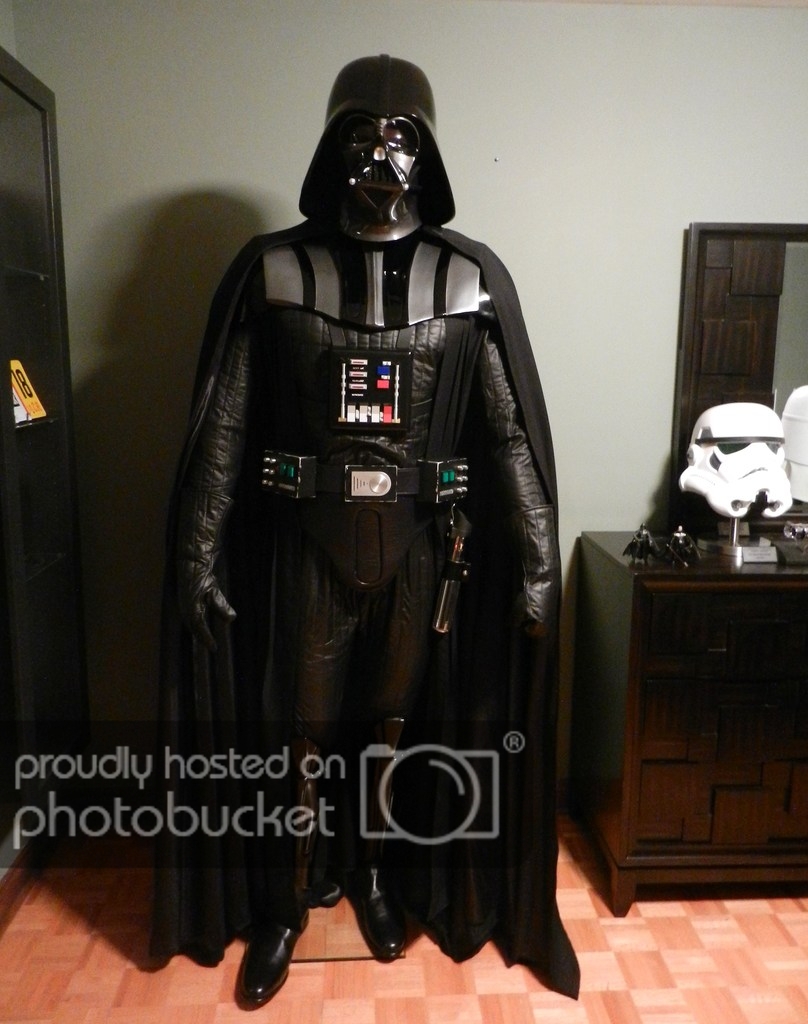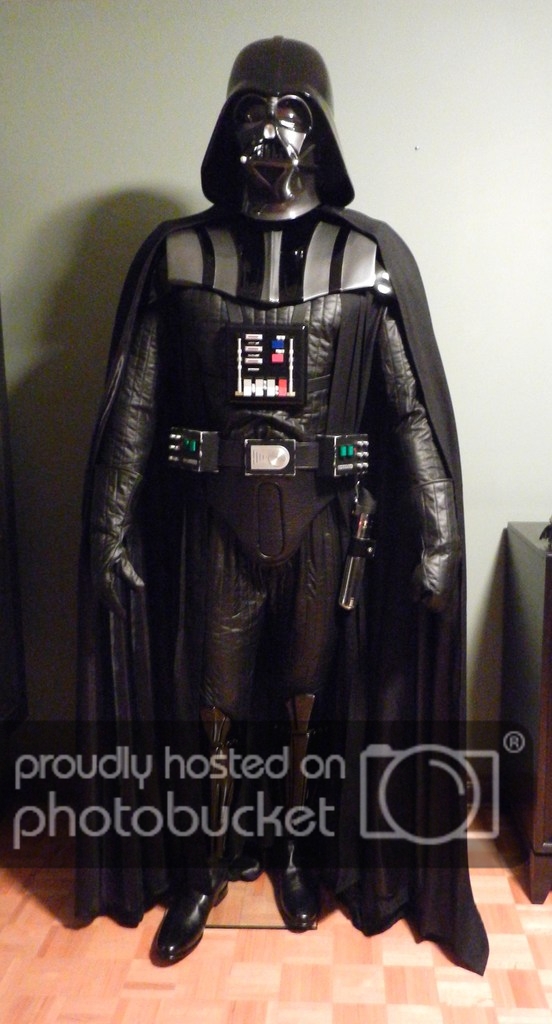 And below I've included some pics of the mannequin I had modified to better meet the proportions of David Prowse. The white mannequins standing to the left and right in the first shot are 6 feet tall, giving you a good idea of how huge this guy really is.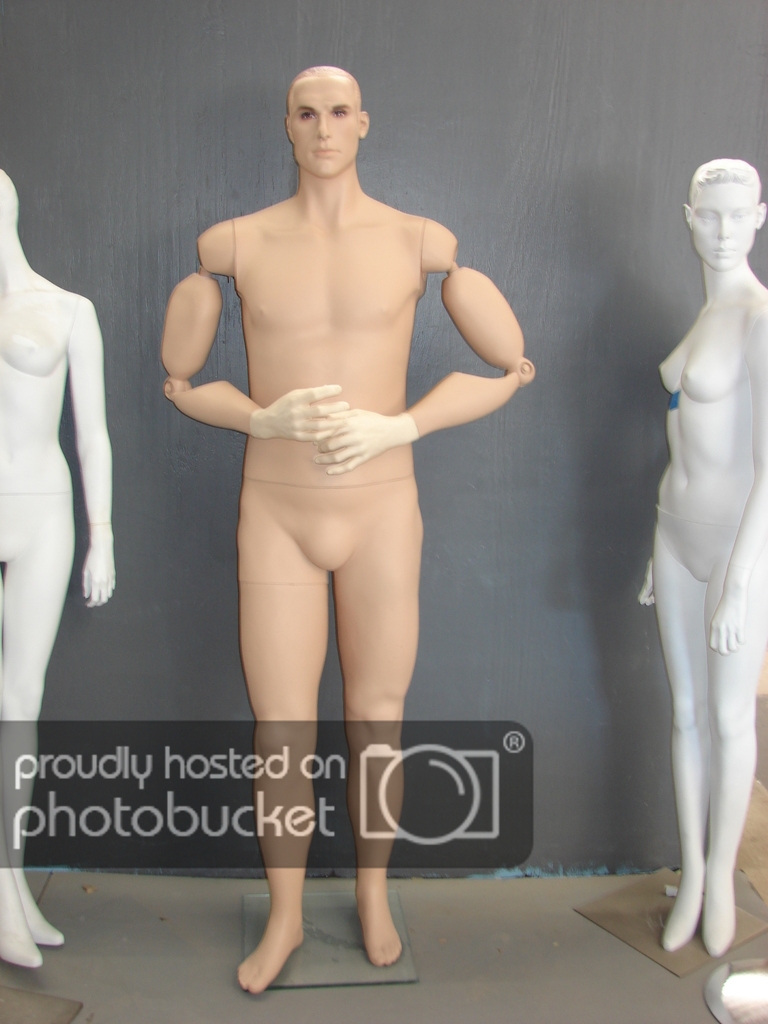 Please feel free to leave feedback! As most of you Vader-makers out there know by now....this project is never-ending and I already have plans for improvements haha.
-Vince