Hello prop whores,
i couldnt hold off painting this any longer (due to the cold weather) so went for it today, and yesterday for my pred helmet.
paints used as follows. aerosol tin matt black undercoat.(halfords)
tamiya nato black for the main body part (i must say this paint is a dead on match for the real prop in my opinion) i know it says black on the tin but its not black. more of a sooty grey.ideal and i recommend it for your build.
aerosol tin steel grey for the blade (halfords)
aerosol tin aluminium for the blade edge (halfords)
i baked all these with my heatgun then once dried i started shading the nooks and crannies with humbrol matt black.
once this was dried i had a rag that had loads of resin dust on it and i rubbed it over the whole prop, giving it a used /handled feel. plus the dust on the rag went into some of the hard to get places giving it a more weathered look.
then the paint chipping and dry brushing with humbrol silver no.11.
applied this by hand as it appears to have on the original prop.
lastly gave certain areas a light buffing with a scotch pad to indicate wear and tare.
hopeyou dont mind the crappy phone pics but i havnt got my digi cam back yet.
thanks for looking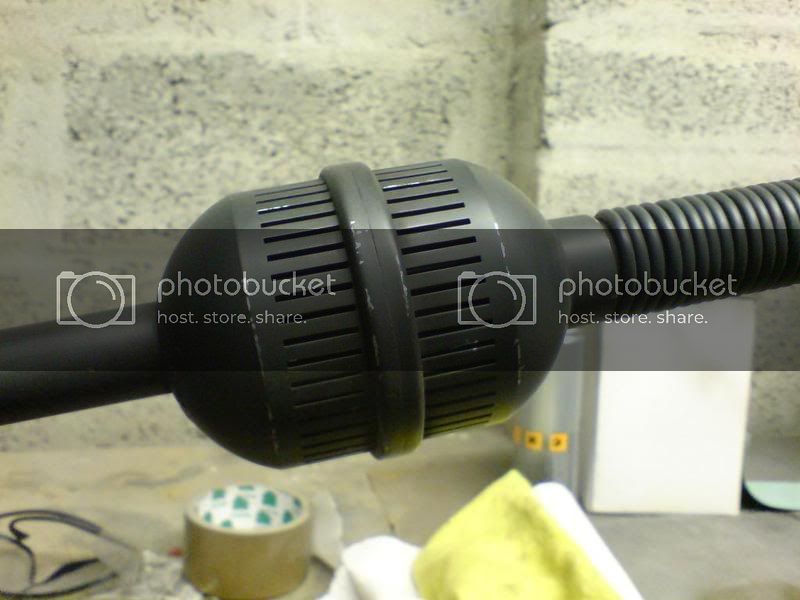 thanks to the following folk for helping me with the parts
clanger68 for the soaker,supermax,chest rod.
moncal for the yamaha casting
bluemiragestudios for the danco tip
some twat on ebay for the han blaster part
thumbsup:thumbsup
Last edited: