Master Member
RPF PREMIUM MEMBER
My boys and I are building a couple of Sand People outfits. I wasn't planning on doing a thread, so I didn't take many photos at the start, but we love how it's turning out, so I thought... better late than never.
Firstly, we 3d printed up a set of mask hardware (found these from Thingiverse, I think):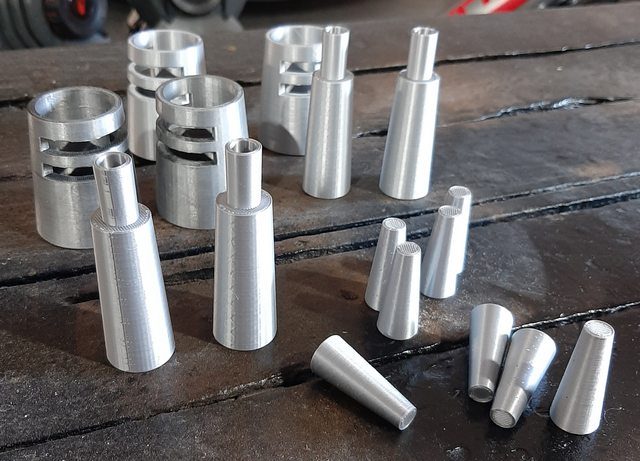 Our good friend
Blaxmyth
provided us a couple of pepakura and fiberglassed Tusken shells to work from. We then added our printed parts (mostly with screws) and leather:
The only thick leather we had for the snout wraps were off cuts from our Red Book of Westmarch (
Red Book by Magnoli Props
) which is a deep burgundy color. We wanted it more brown, so after a good sanding of the surface, we applied a coat of yellow ocre acrylic wash which turned the burgundy to a nice warm brown tone.
To give the hardware a more metallic look, we sprayed the pieces with some clear gloss than coated it in graphite powder. An old flannel bed sheet, ripped into strips was used with hot glue for the wraps. Lastly, I airbrushed some potassium permanganate onto the fabric to darken all the seams and edges:
We added some black mesh on the eye holes so you can see out but can't see in... and some foam padding inside to hold the helmet secure on the wearer's head.