Picked up an unbranded flash gun on a popular auction site for under a tenner and decided it was high time I went through the greeblie stash and put something together.
The knurled flash gun I managed to snag had a great 'press fit' battery/capacitor holder so I built the emitter off that. I think I may well create a crystal chamber in there at some point. Seems too convenient not to.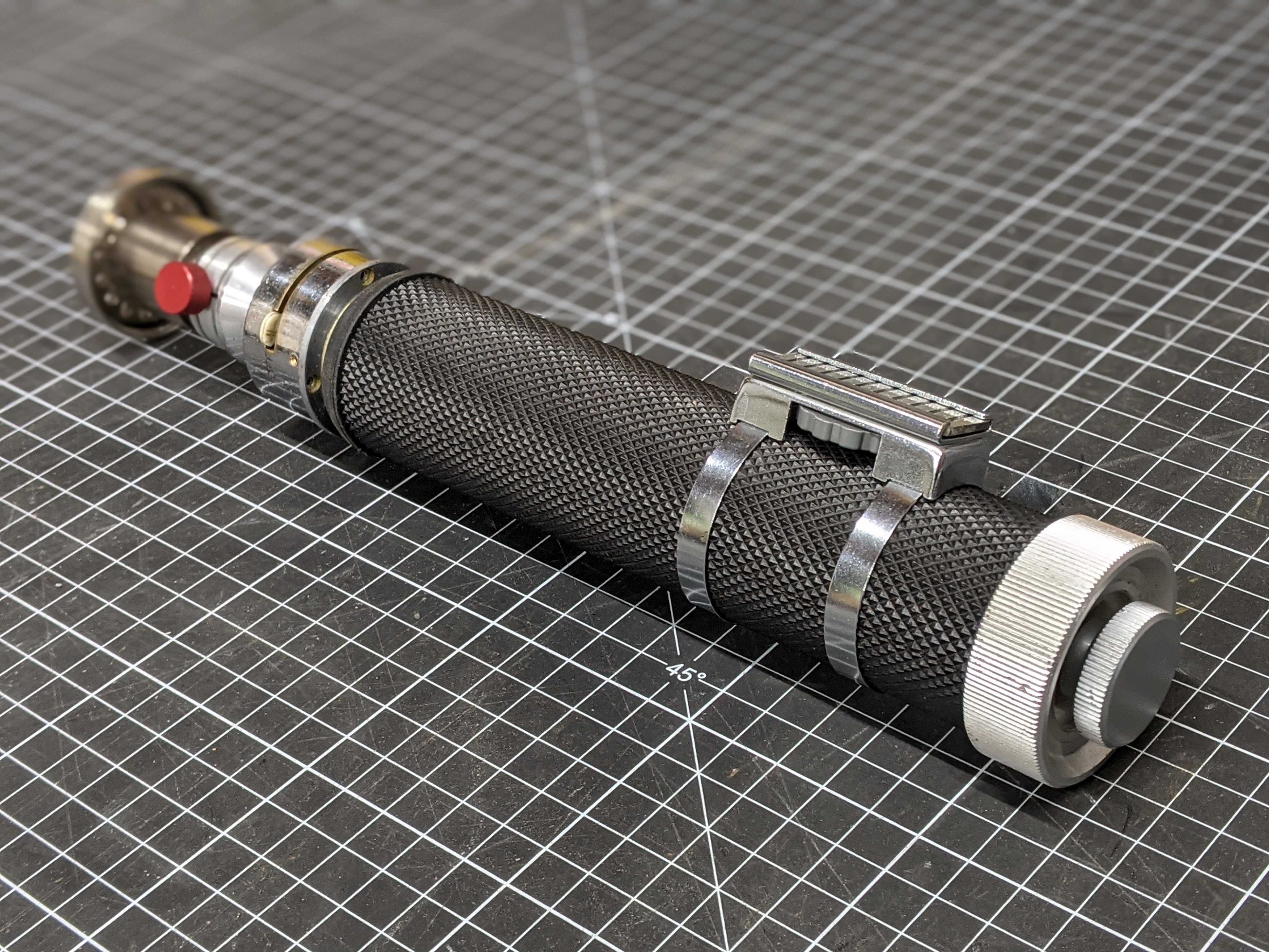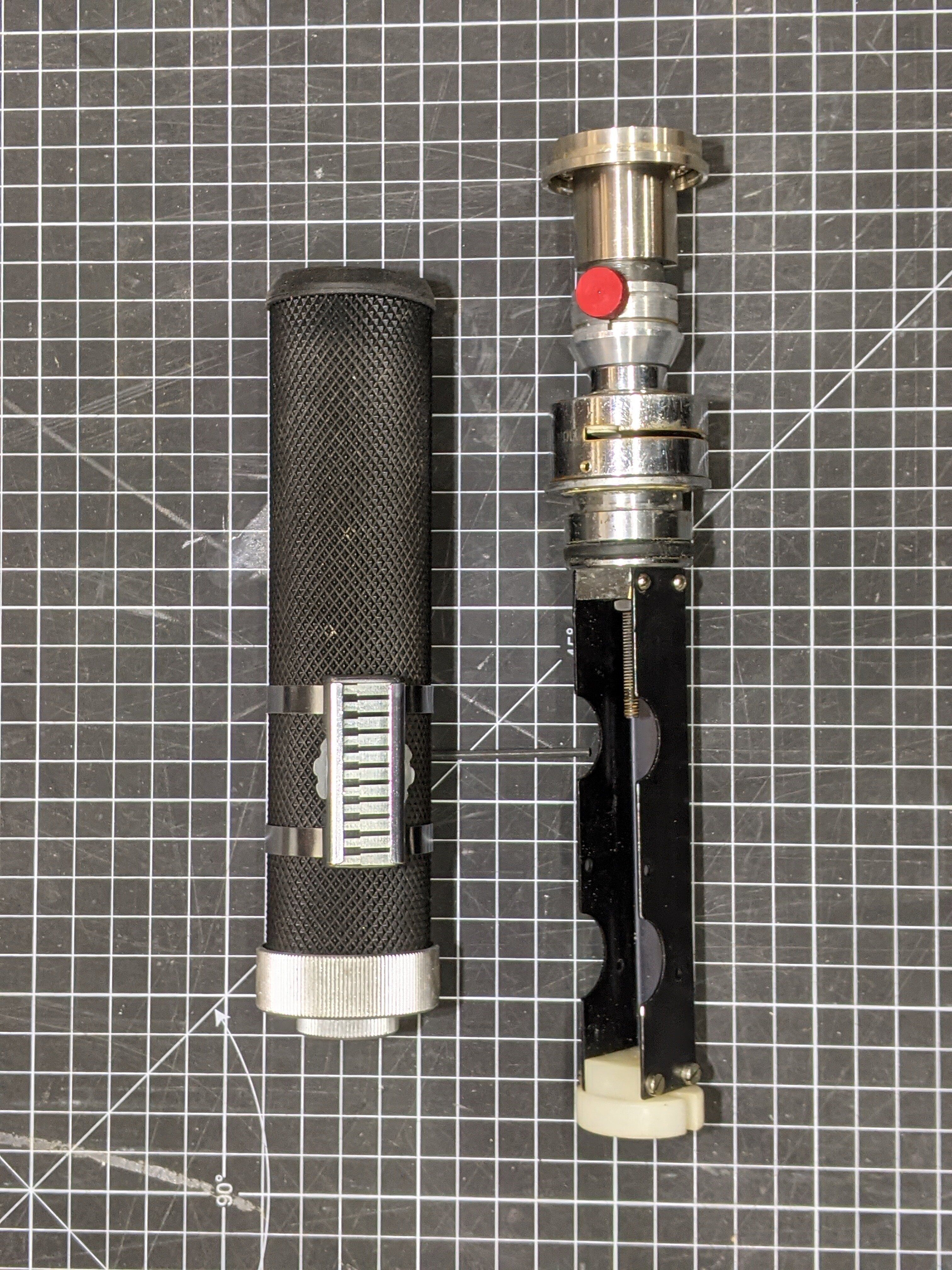 Parts list, in case it's useful to anyone:
A Lens housing from an old cinecam, a Korbanth OWK 7/8ths emitter, some odd piece of tapered aluminium, the top of an old otoscope and a red thumb screw make up the emitter.
The blade plug is a vape coil wedged in to a Lego tyre which itself is squeezed nicely into the Korbanth emitter. I figure as I won't be swinging this around (yeah right) it should stay put.
The pommel is the endcap of the flash gun with a large thumbscrew wound into another nylon press fit chunk that was already in there.
The activation box is from a minixcam twinklite with a black clamp card.