Have been sitting on this canon flash for a while and finally got around to putting something together.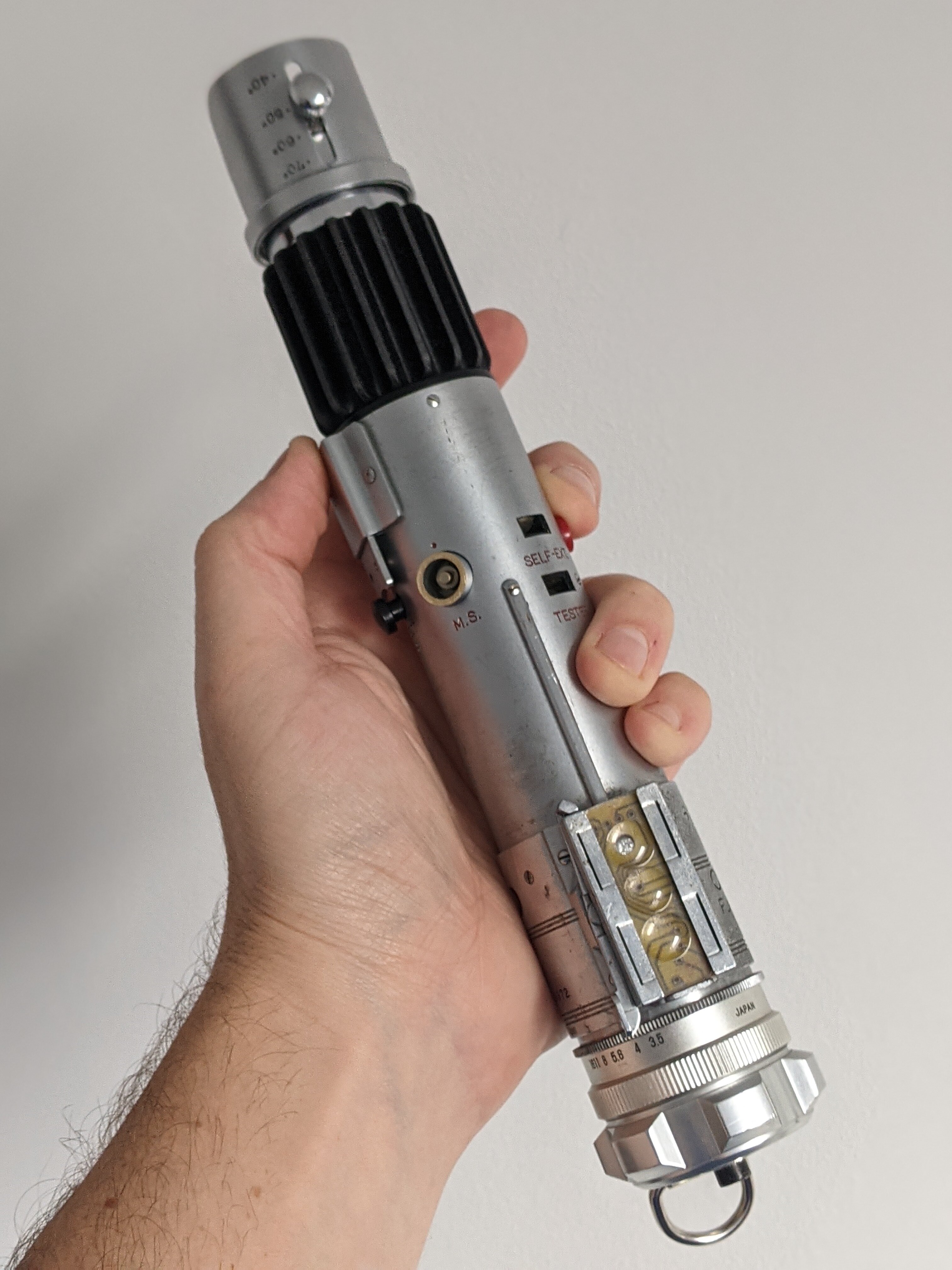 I really liked all the original buttons and things so I wanted to keep all of that. I decided the simplest way was to build an emitter section which could just click directly into the sprung latched end. It's made from the booster section of a 3d printed Obi wan saber which had warped in the sun, plus the flash reflector attachment and some odd parts.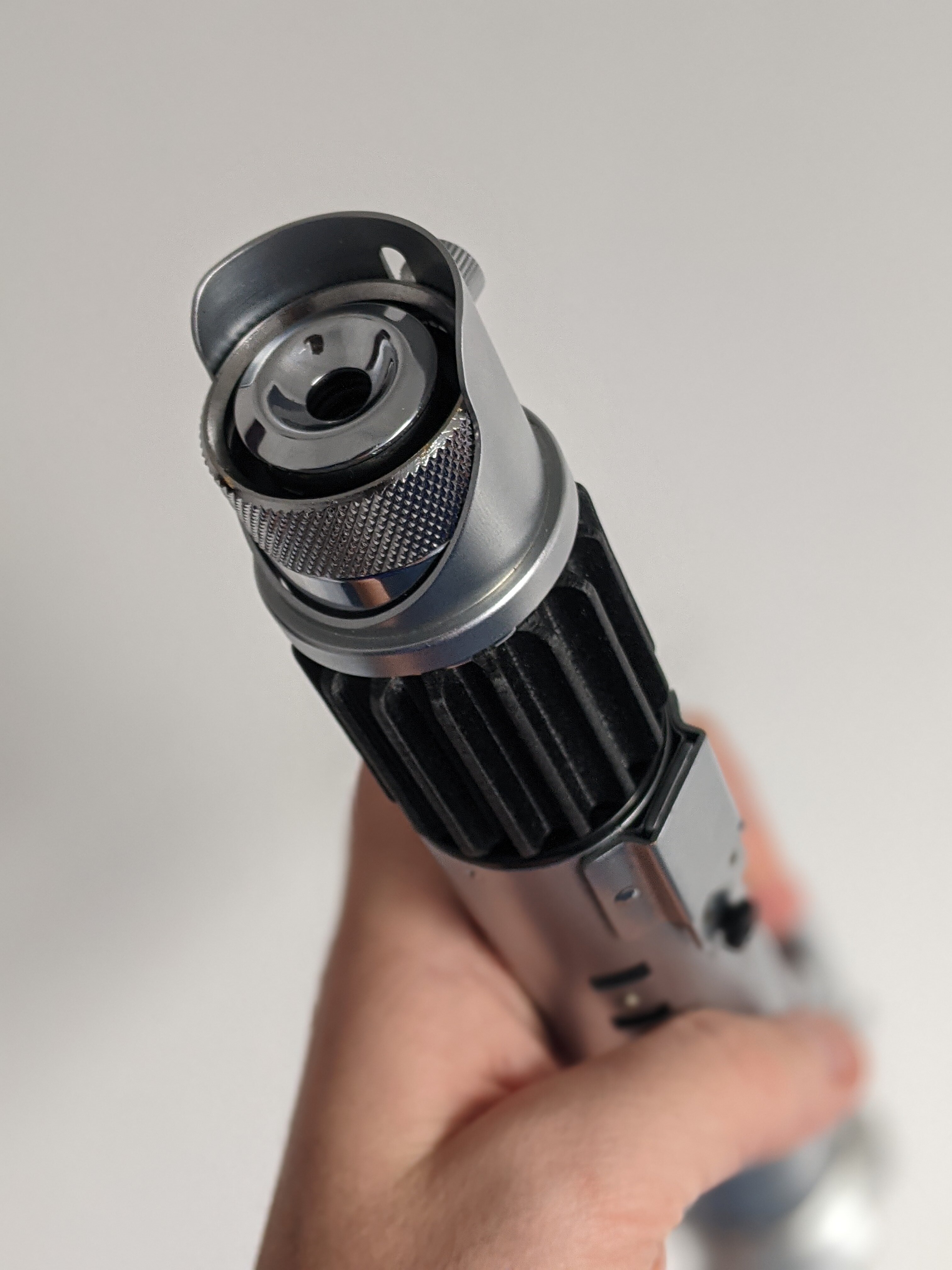 The pommel is a selection of lens parts and some kind of (metal) toy pommel I had in a box of bits. I bolted through the lot and into the flashguns threaded endcap.
Clamp has a section of PCB which I liked the details on then topped with a cut down lens from an old laser hair removal machine.
Everything is either pressure fit or bolted together so it may evolve but for now I like where this has ended up.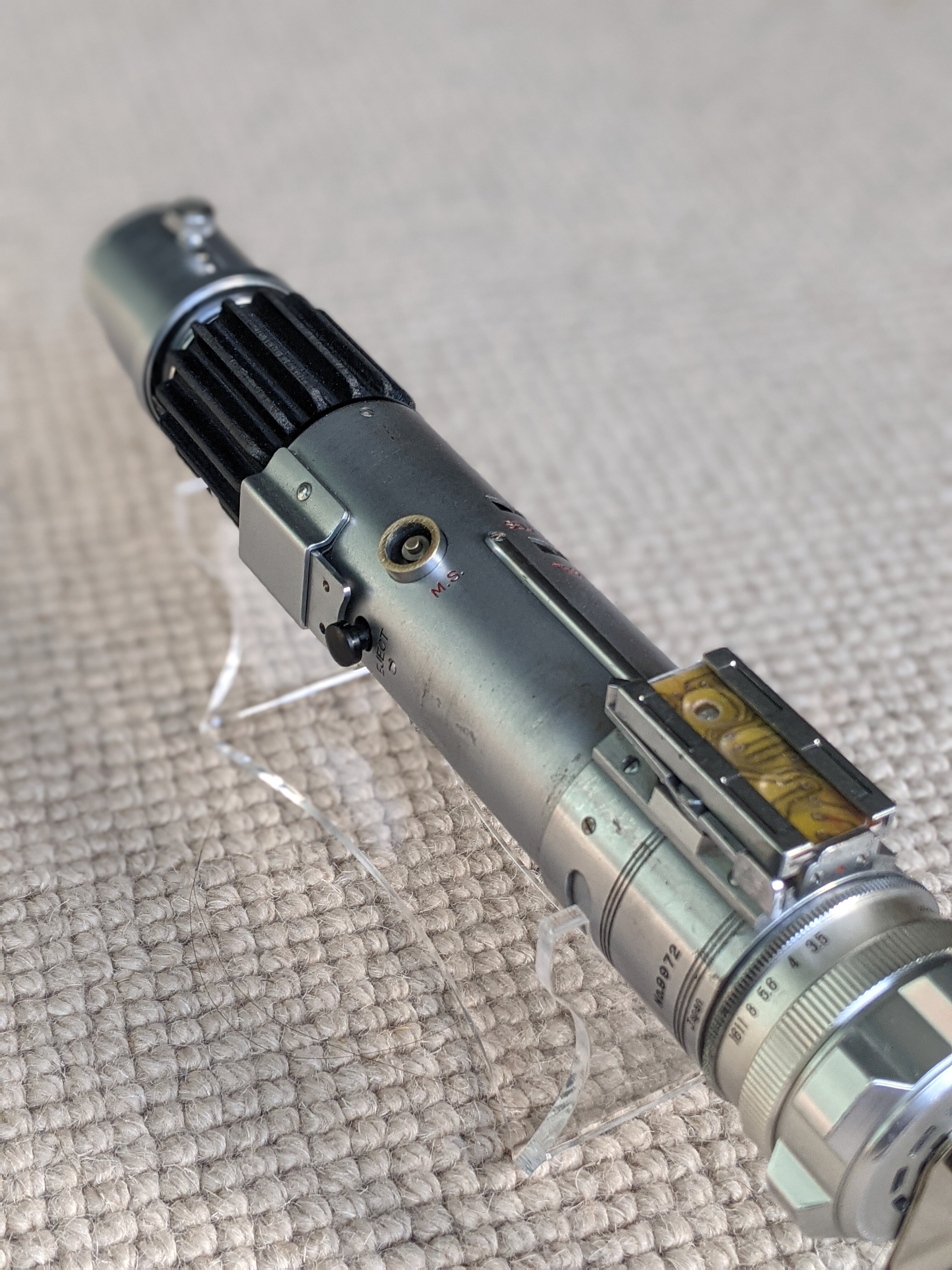 Here's a shot of my latest creation with the rest collection (although only the three on the left are "done")