Hey Everyone!
This is my first thread, and I wanted to tackle my favorite movie prop, Old Ben Kenobi's lightsaber from "A New Hope".
I got the file from Jacky (Valcrow) here:
https://www.youmagine.com/designs/star-wars-lightsaber-complex-version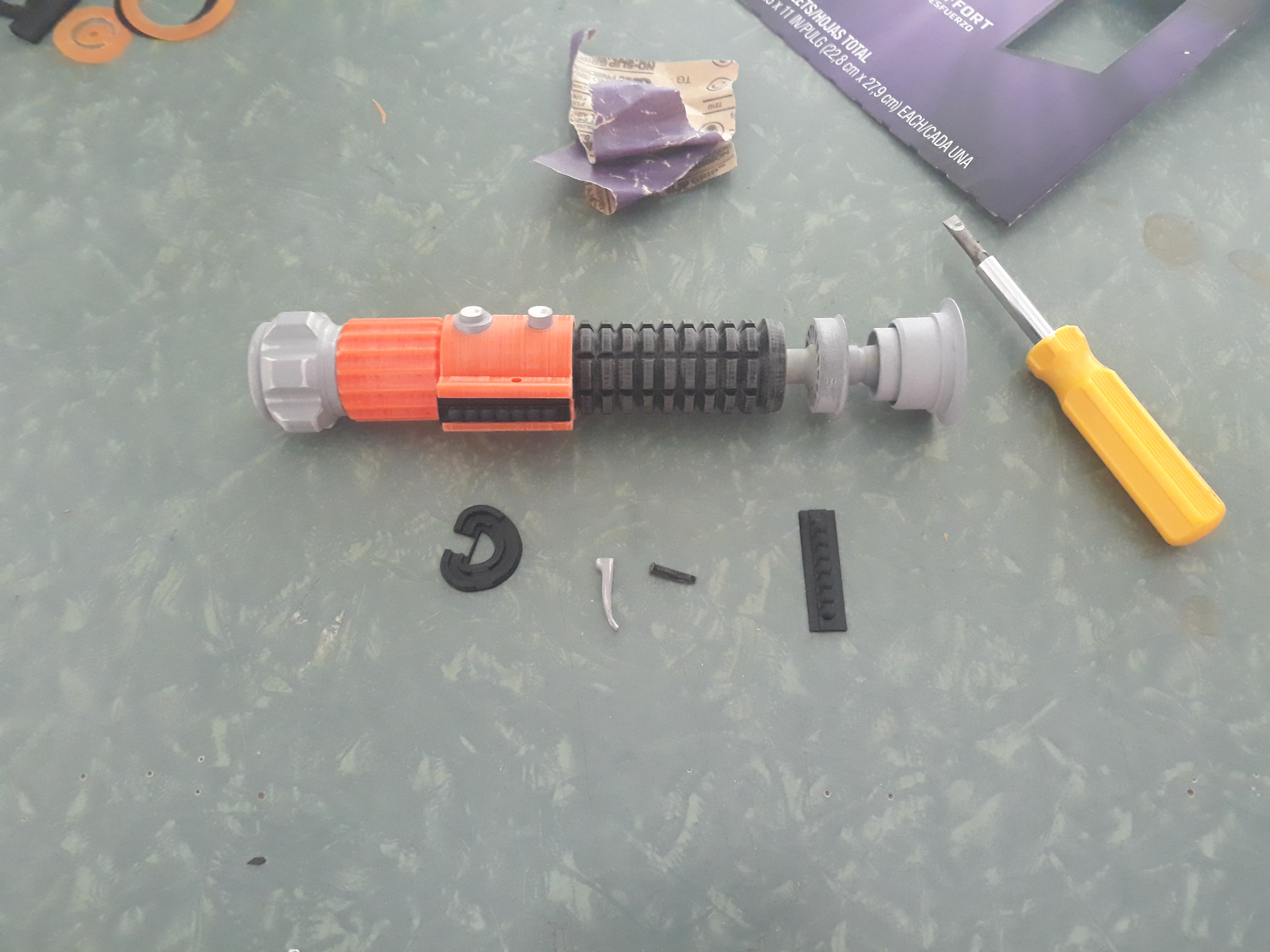 Before I made a machined version, I wanted to tackle a 3d print to get a feel for the process. I sanded everything with a 220 and then 320 grit sandpaper, and then primed it with Rusteloum filler primer.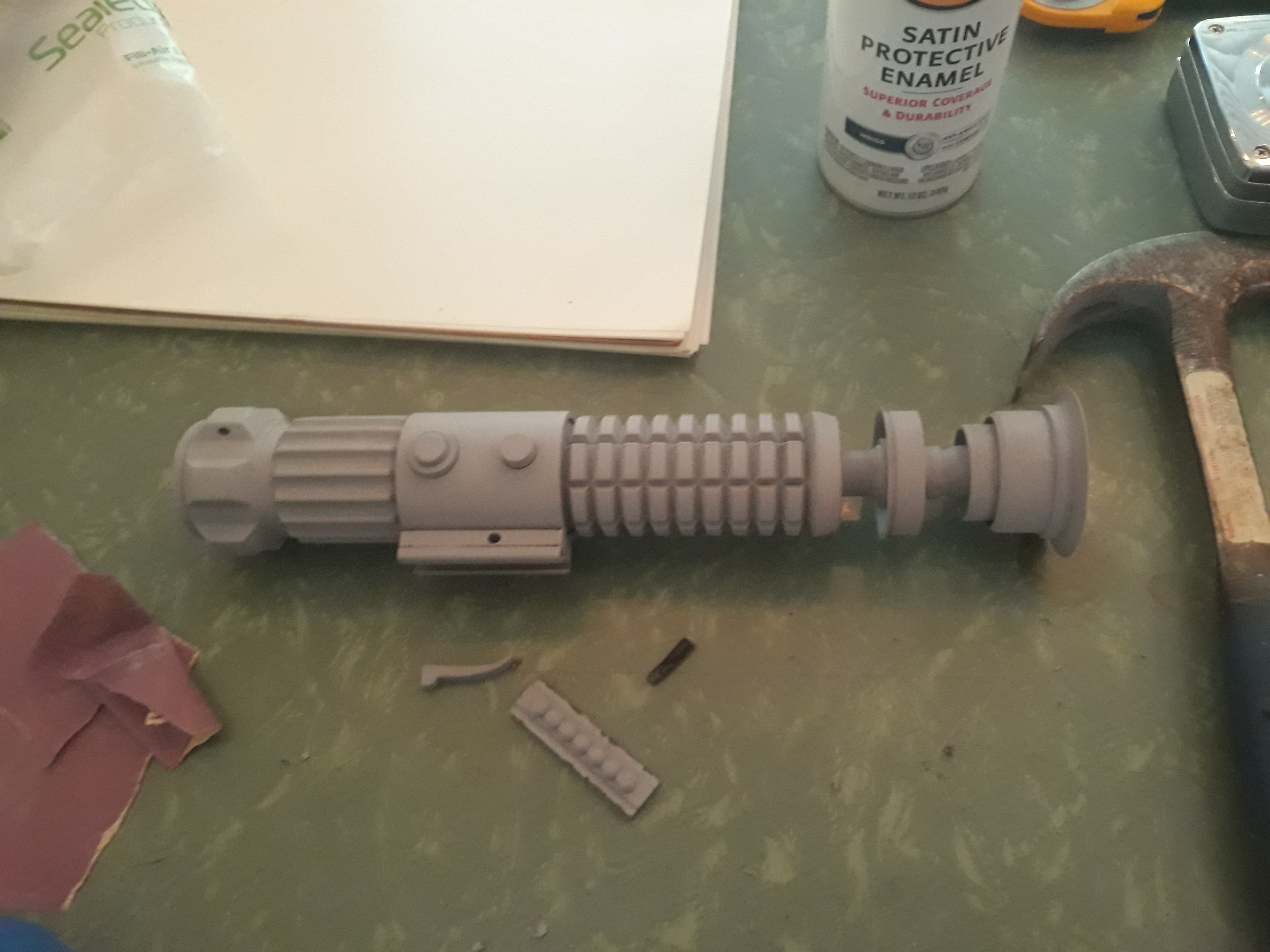 I then sanded it again, then went on to a black base coat, then on to the metal accents. I also switched out the PIN from the file for a similar sized screw, which will hold the clamp together better.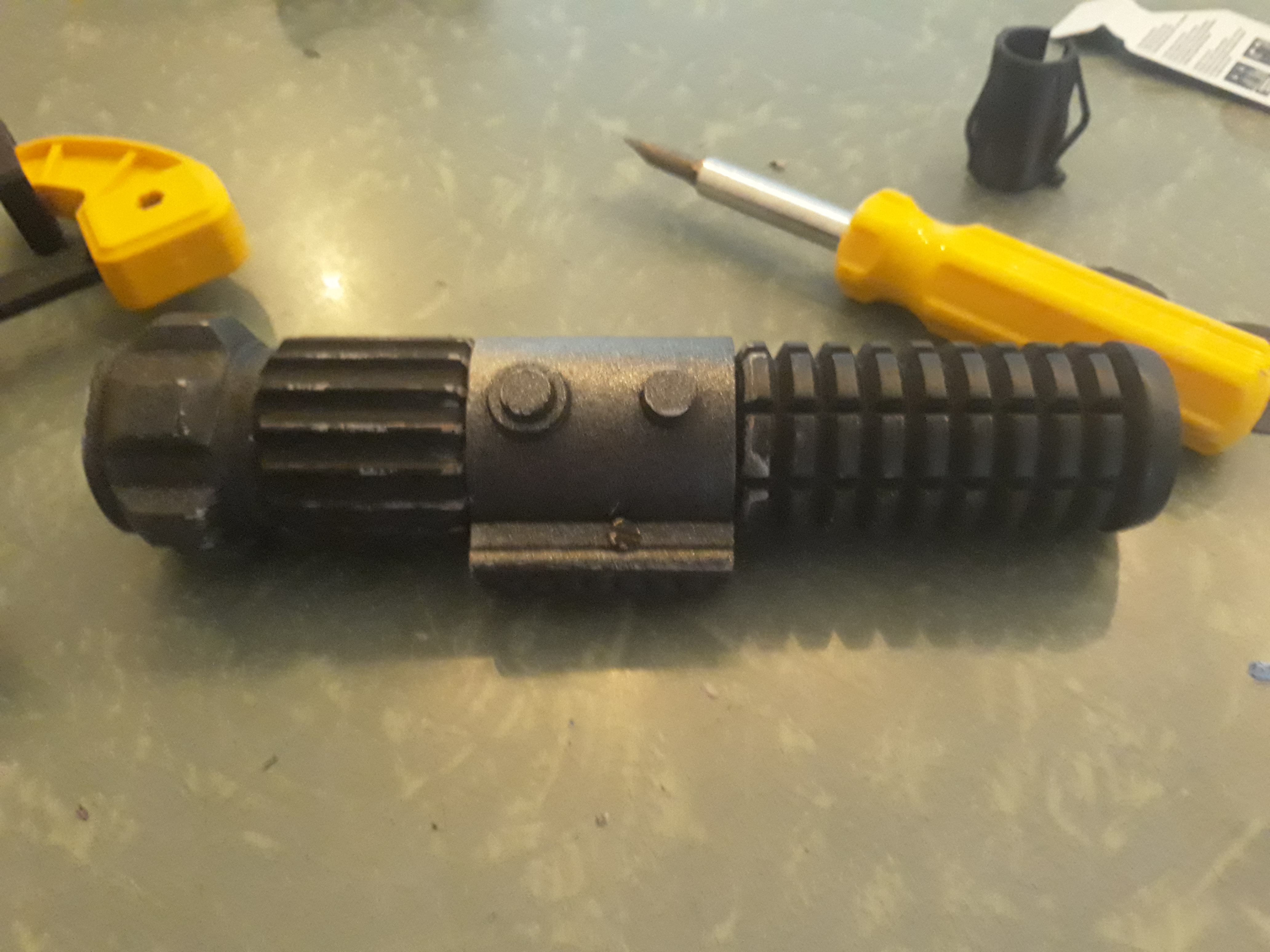 I plan to post more updates, and weather it with raw seinna acrylic paint.