Hi all I am new to the customising/ modding community! Will keep this short and sweet.
Link to the FigureRealm post:
http://www.figurerea...e.php?FID=39143
Mushashi Predator
http://www.figurerea...e.php?FID=39144
Heretic Predator
Heretic Predator:
Bio coming soon!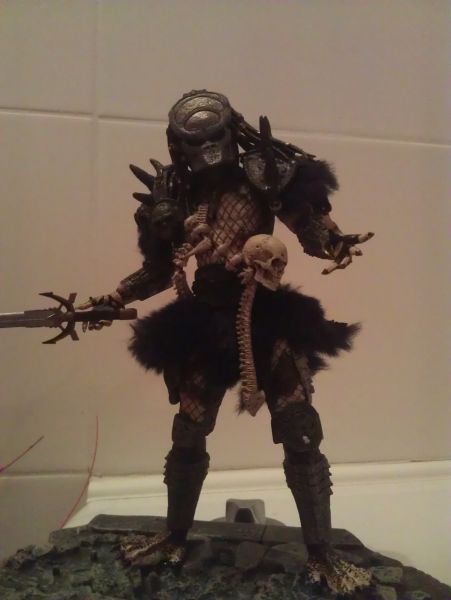 Mushashi Predator :
A predator known and feared throughout feudal japan. A disgraced hunter who has turned his back on his clan. He attempts to find an honorable death by the hands of a skilled foe. (bio needs work)
Hyperion Predator:
I am looking for information on swapping heads for older Neca line predators with new Neca line predators. If anyone could help that would be amazing!
Thanks Cyclone_06 for this info!
Currently looking to buy unwanted neca predators! 1/4 or 8" send a pm or email to kirkieball@gmail.com if you have any you would like to get rid of!
Thank you for coming to view this and any critiques or comments/ suggestions please don't hesitate to drop a comment!