Sr Member
RPF PREMIUM MEMBER
I have a color laser printer that's big, bulky and used infrequently. I still need access to it, but would like it to be a little less prominent in my work area.
Solution, make a gonk droid that:
Storage for paper and printer supplies
Hiding place for the printer
End-table for when sitting on the office couch with a drink or snack
I don't think this is a sophisticated build, more of getting the details right. Here's the plan: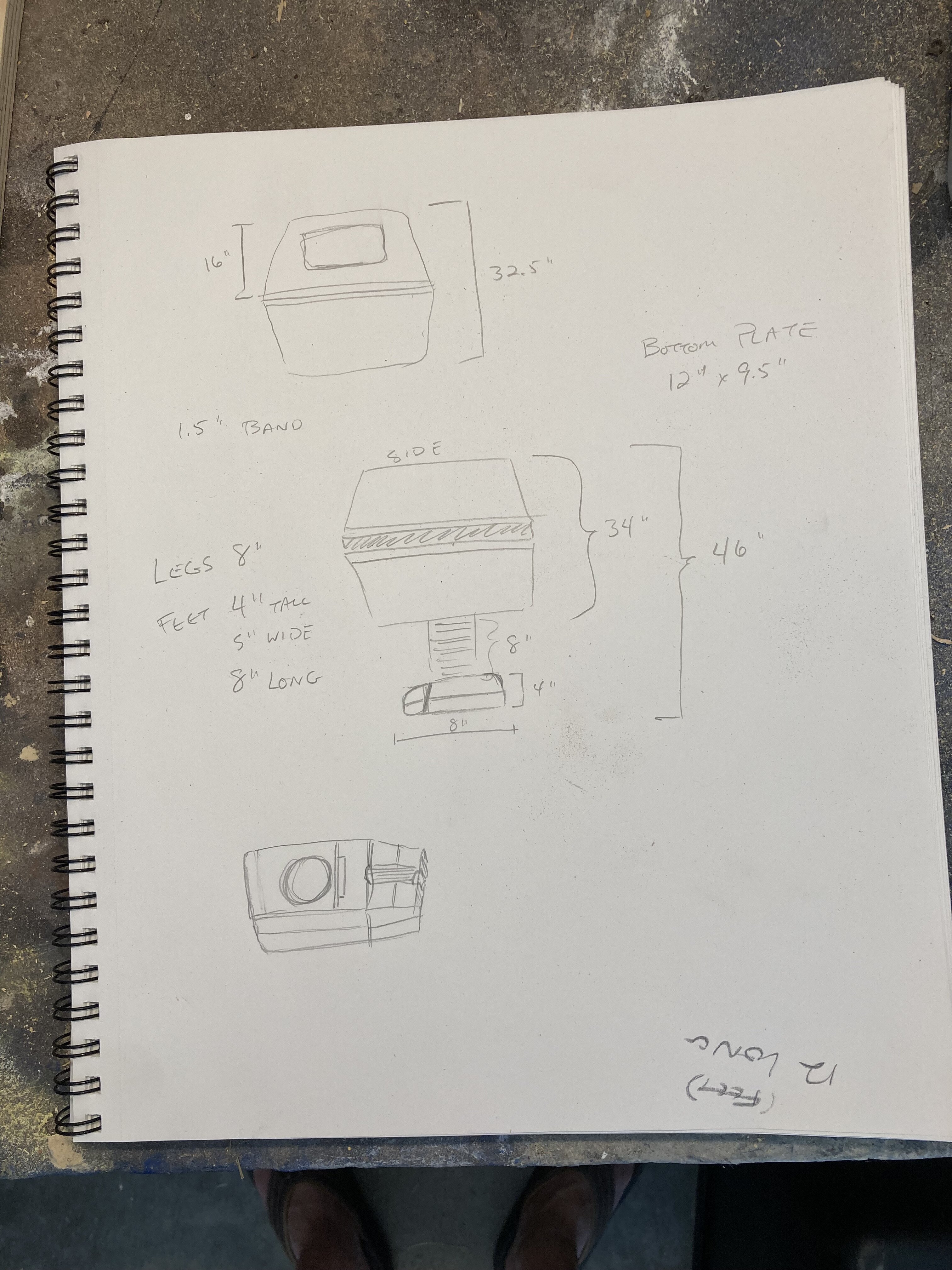 Materials acquisition --plastic tubs that fit the printer, hinges for getting to the inside of the unit, and downspout extenders for covering the legs.