Thanks! Unfortunately progress has been slow so there's not a whole lot to show. I've got some other projects I'd like to get done by the end of the year as well but I'll be putting in a little work on it here and there.
The emitter is close to done, still needs some fillets in corners and some touch up before priming.
I got the slots milled out on the grip and will probably start on the raised grips pieces for it soon. Had to make a custom jig to hold this properly for milling, it ended up working out nicely.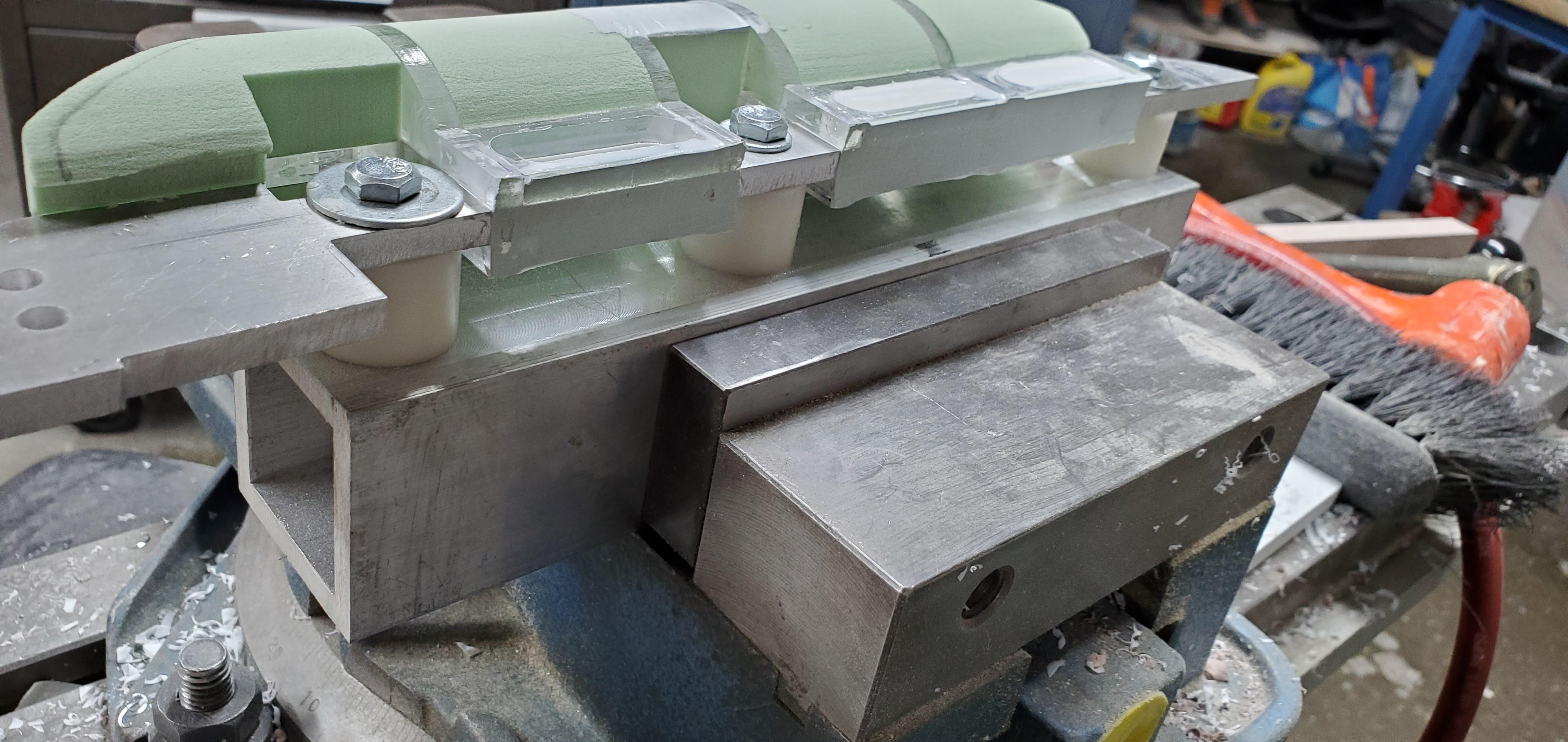 This hatch will be used to store electronics for the 3 lights on the back of the barrel.