I started this build when Fallout 4 was first announced and I've had a few restarts but its pretty far along now. The plan is to make the laser pistol modular just as it is in game to switch from a pistol to a rifle or an automatic at some point. So far I have finished the short barrel, standard grip, capacitor, and reflex sight. The long barrel, rifle grip, and standard stock are close to completion and will be molded when I get silicone.
The masters are hand machined out of mainly Syntra, acrylic, and styrene with very few 3D printed pieces.
The cast pieces are cold cast with aluminum powder (one piece with copper powder) and have laser cut aluminum inserts, a hand machined aluminum rail, and steel hardware for all of the screws.
I also made the battery lever, trigger, and slide functional (videos on imgur)
I'll post a few photos here from the pistol first and some progress on the rifle later, but I have a lot more on
Imgur
and
Instagram
.
(unfortunately my Instagram is currently offline but should be back tomorrow)
an early picture before primer
This is where each piece separates. The grip is held in with 2 screws in the angled supports and the barrel is connected with 1 inch neodymium magnets as well as 2 screws into the aluminum flat section of the grip to lock it in.
The pistol grip had to have an odd way of sliding into its spot to avoid the ridge on the capacitor, I'll see if can find my test piece that shows it well later.
I made a press form out of steel for the ridge on the aluminum battery lever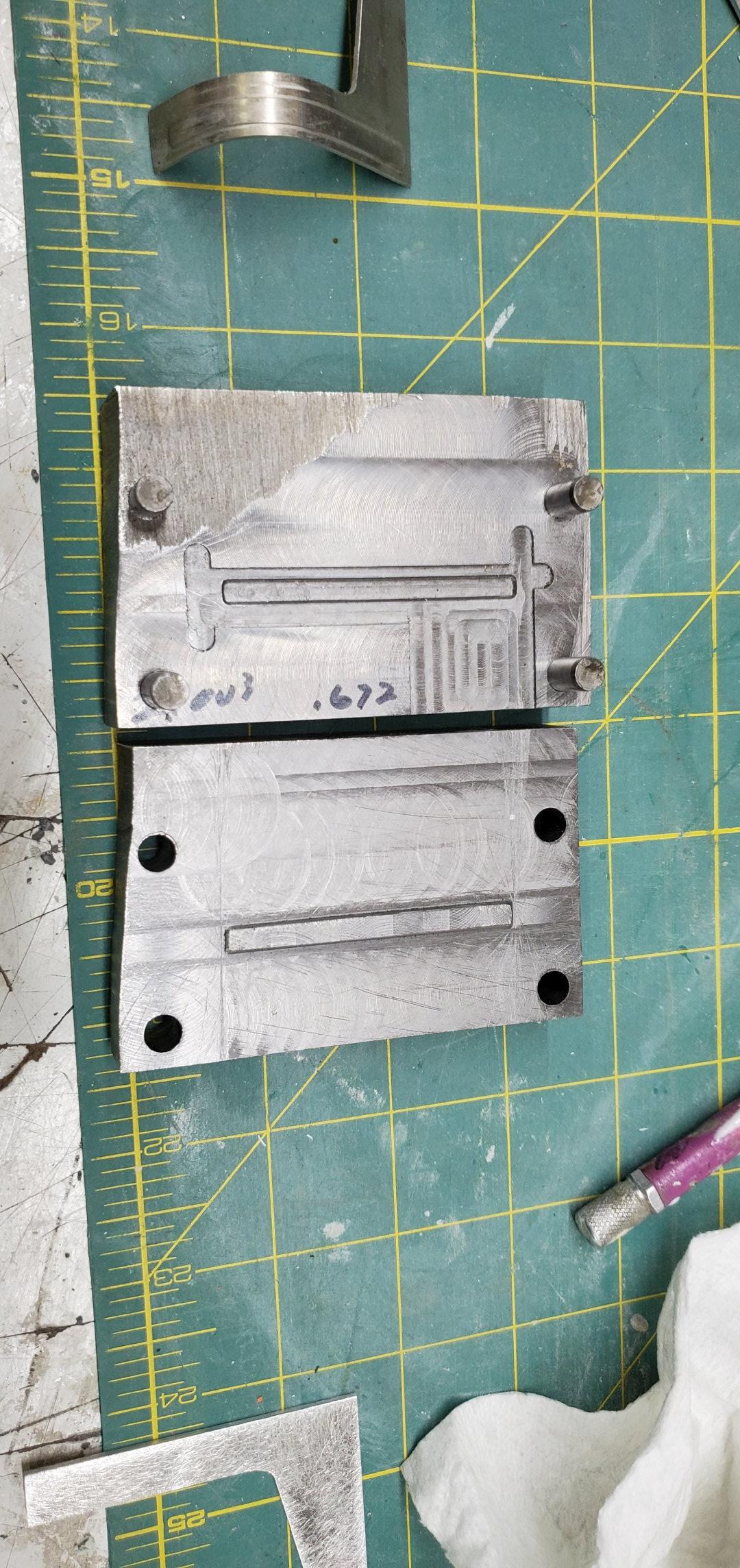 A nice exploded view of all of the masters before molding
First set of good castings test fit together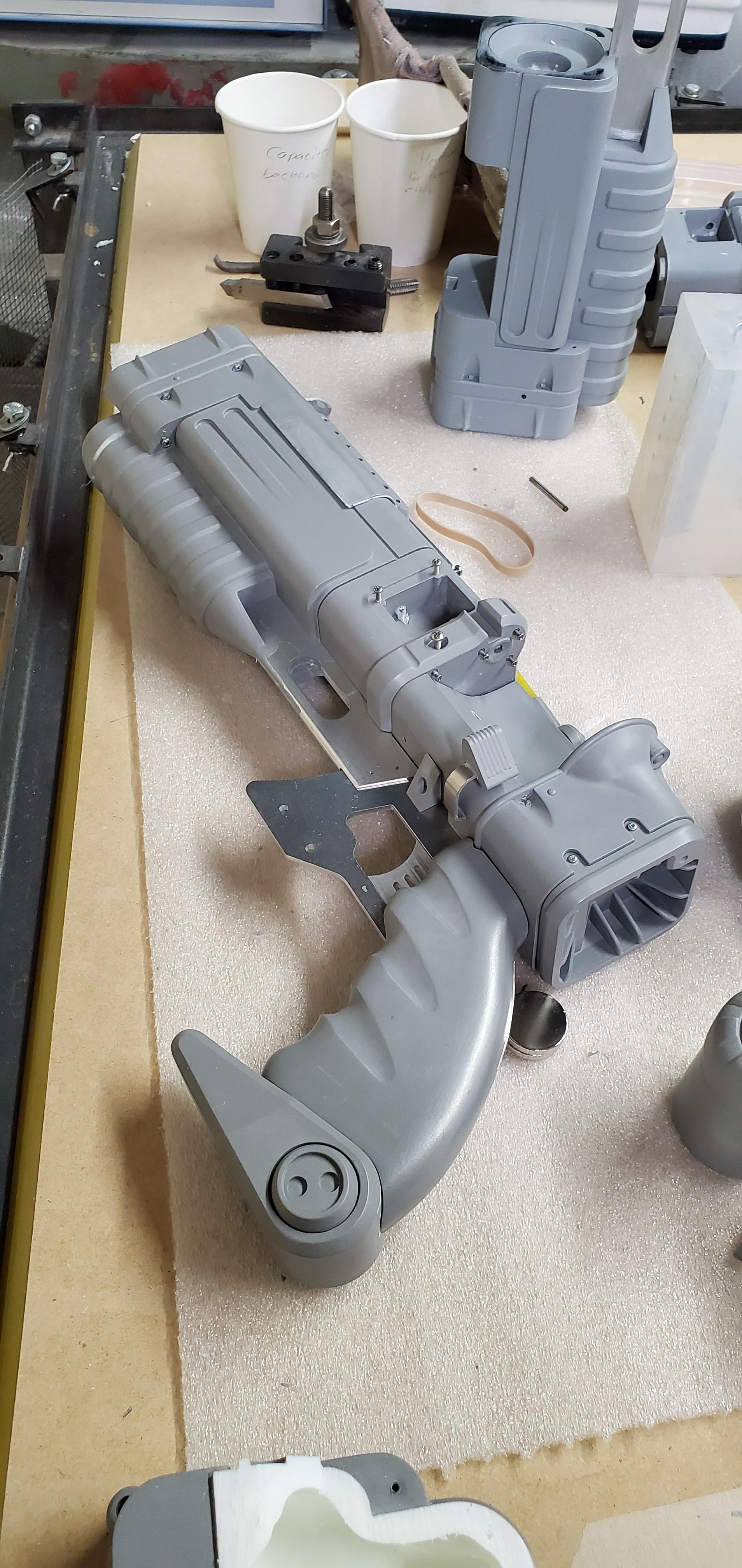 An almost completed kit, last thing that needed weathering was the battery in this picture