Master Member
RPF PREMIUM MEMBER
Upgrade your PKD Blade Runner Blaster kit from
rgriesbeck
with a set of new solid resin cast grips!
This is a joint effort between rgriesbeck and myself. These are made specific to fit the his blaster kits. You buy the kit from him and the grips from me. Each set of grips are cast in resin and then clear coated, ready for install.
You can order direct from me via paypal, just send me a message, or you can buy through my etsy store:
Custom Blade Runner Blaster Grips for 3DPROPGUY 3d printed | Etsy
I have classic cognac dark amber color or crystal clear for both his full size blaster and the snub nose version. I can also do custom colors upon special request, such as cobalt blue, or jade green, etc . . . Prices are $46 for the full size, $42 for the snub. Free domestic shipping. $15.95 for international shipping.
rgriesbeck full size 3D printed blaster:
Unlimited Run - Blade Runner - Deckard's Blaster (Version 3)
rgriesbeck 3D printed snub nose blaster:
Limited Run - Blade Runner Blaster "Mini" - 3D Printed Kit
Any questions, just ask!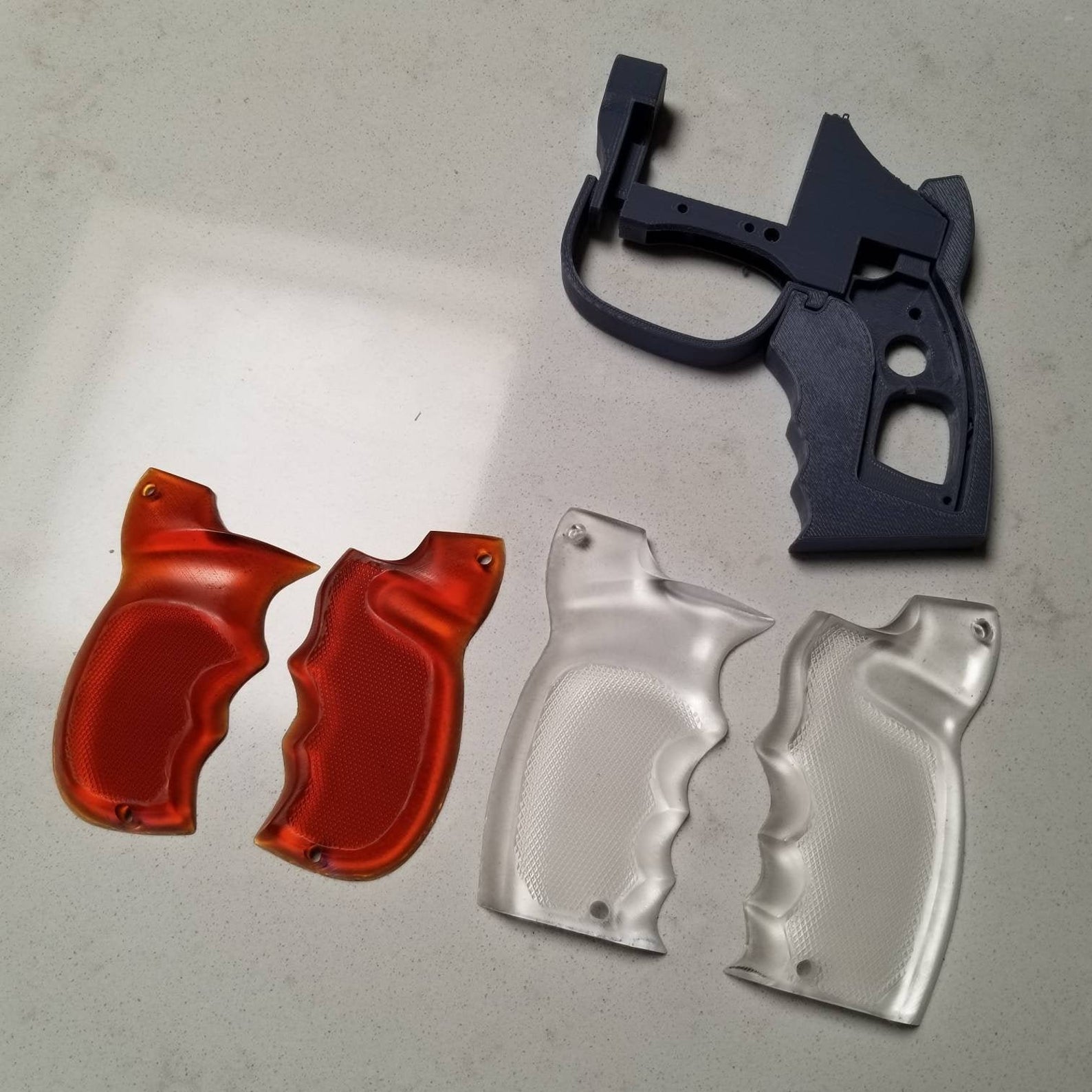 Last edited: