Hello There!
I've been planning on starting this build for 2 years now, but with the impending release of Squadrons and all this free time I have at home now, I thought it would be a perfect time to start. This is going to be a full 1:1 scale T-70 cockpit functioning as a simpit for space simulators and conventions. The overarching plan is to have 1 pit with canopy (T-70) and hull with multiple configurations:
Fully accurate t-70 Cockpit with generic control mapping for any simulator, functioning as an extra display and generic game controller
Swappable front console panels for gameplay with Star Wars Squadrons (Shields, power, throttle, etc.) Think OT T-65 front console in an ST T-70 body
Removable front console for desk mount for more casual simulator gameplay
Swappable HOTAS and mounts (less expensive (or stand-in) hardware for conventions, mounts for HOTAS and pedals for maximum performance
Finally, all components must fit into my 2000 Toyota 4Runner for transport.
All of the primary reference material is based on assets ripped from Star Wars: Battlefront 2, with additional reference images from the movies. Here are some of the gamerips I'm working with, with the understanding that there are slight differences between the TFA T-70 and the TLJ T-70: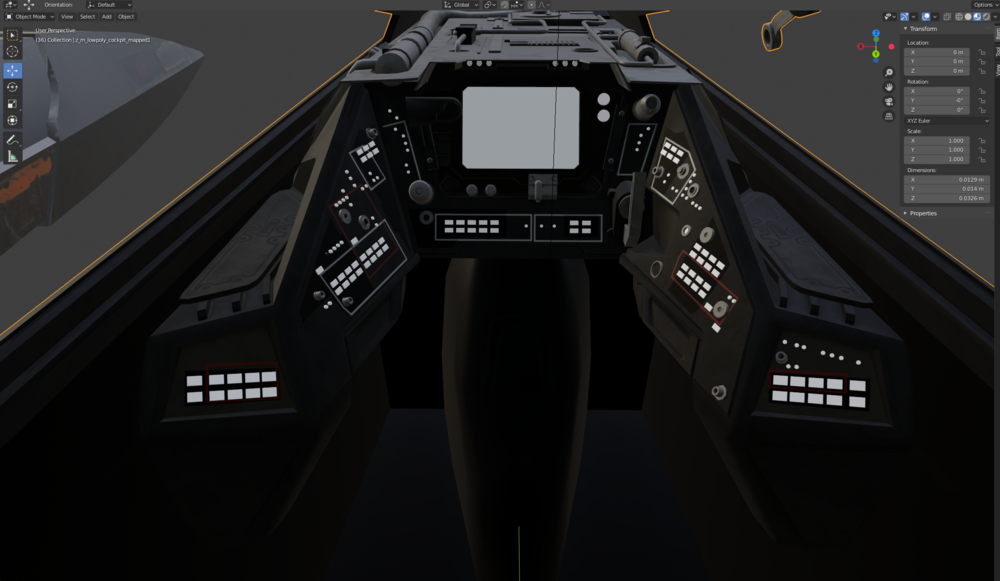 Project Parent Album:
So far, I've been doing a lot of material purchasing, and have begun building. The main plan is to have the big huge parts build out of plywood, and have everything else be various combinations of 3d prints, laser cut materials, foam, or fiberglass/Sintra. The first bit of progress is me making the consoles out of pepakura then reinforcing with fiberglass: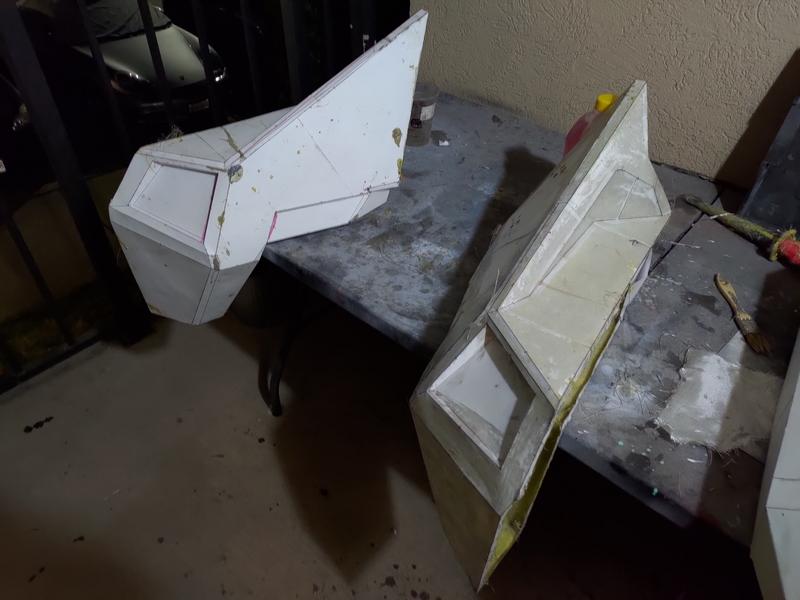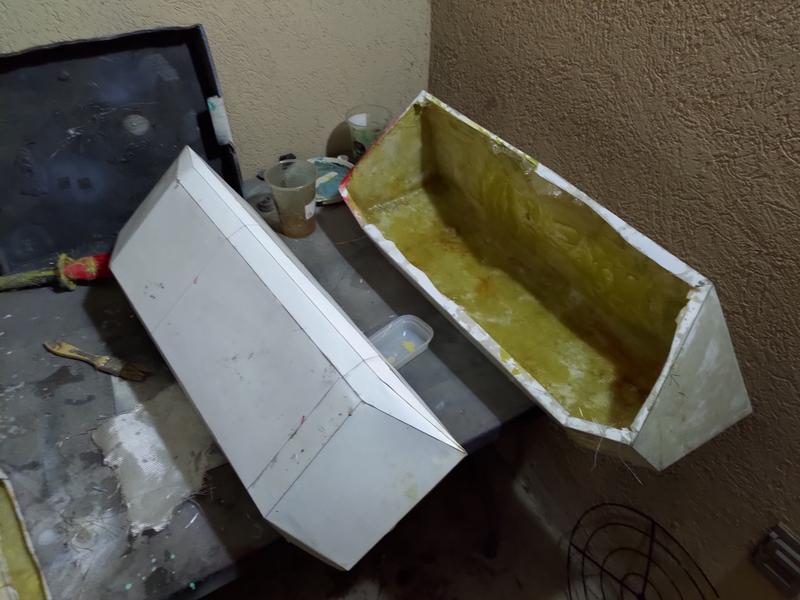 Also started are the custom mounts for tactile switches and LEDs: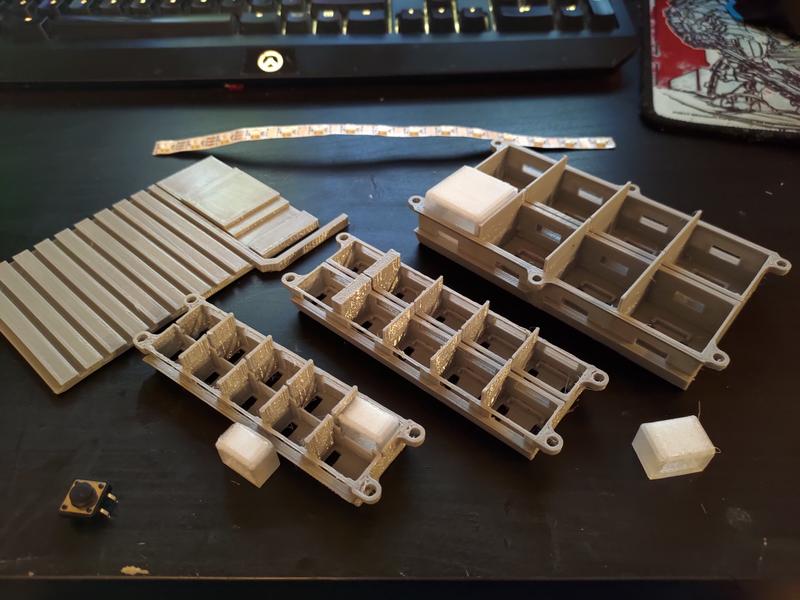 Hopefully this weekend I'll be able to do the majority of the woodworking so I can start mounting components.
Last edited: