Master Member
RPF PREMIUM MEMBER
The rivet sizes are correct. What you see there is a work in progress and not every view was aligned correctly.

Here's that detail again:

View attachment 1427511

When the update is done I will also update the blueprint accordingly and post some new findings with regards to grip sizes and positions.

Roy
I still see rivets larger than those outlines. You can see wider margins around the perimeter.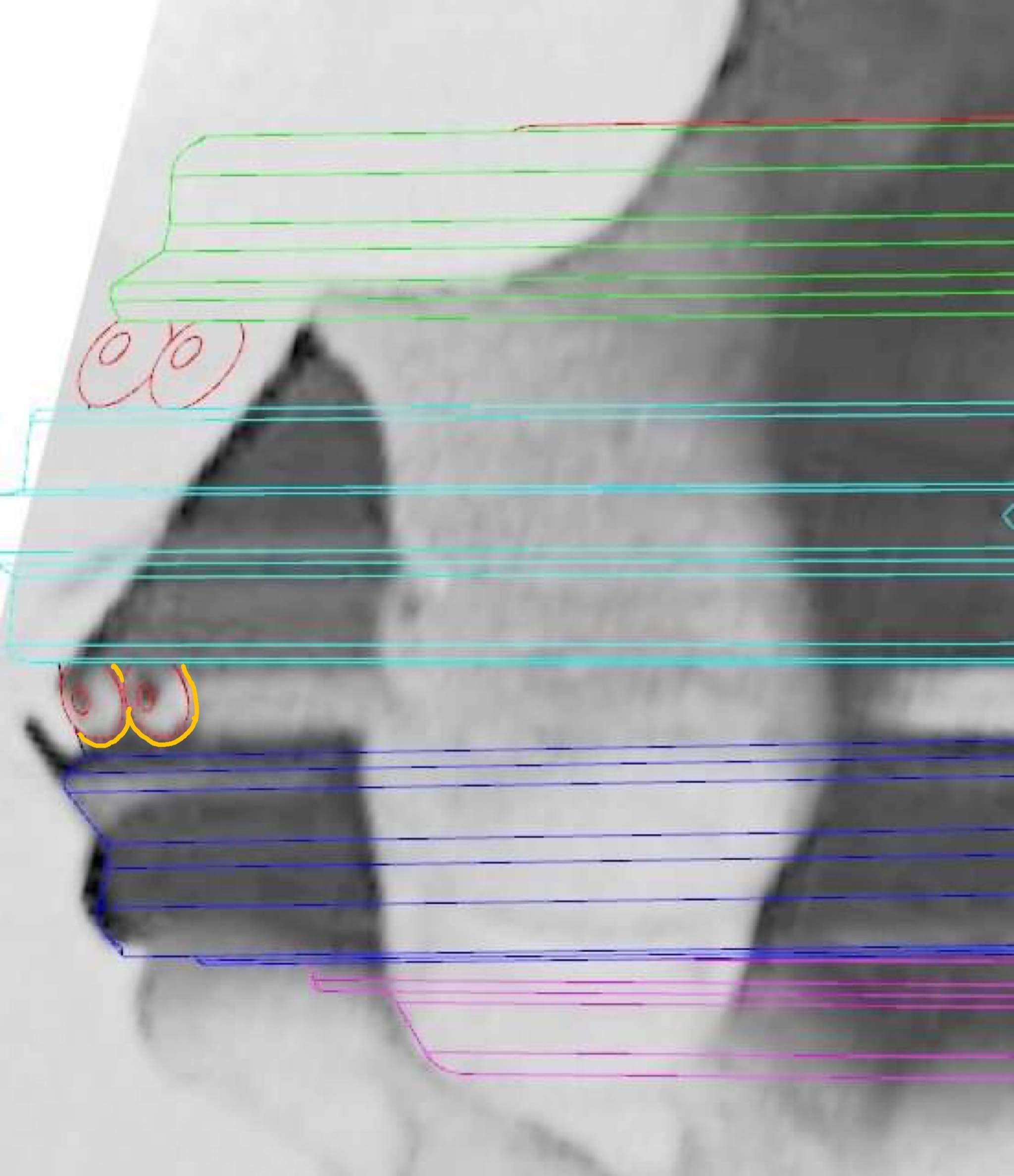 If you could use this image you provided to me when we first discussed it, but shift the rivets on the right downward so that the holes line up and the edge of the rivet is closer to the grip, I think you might see it.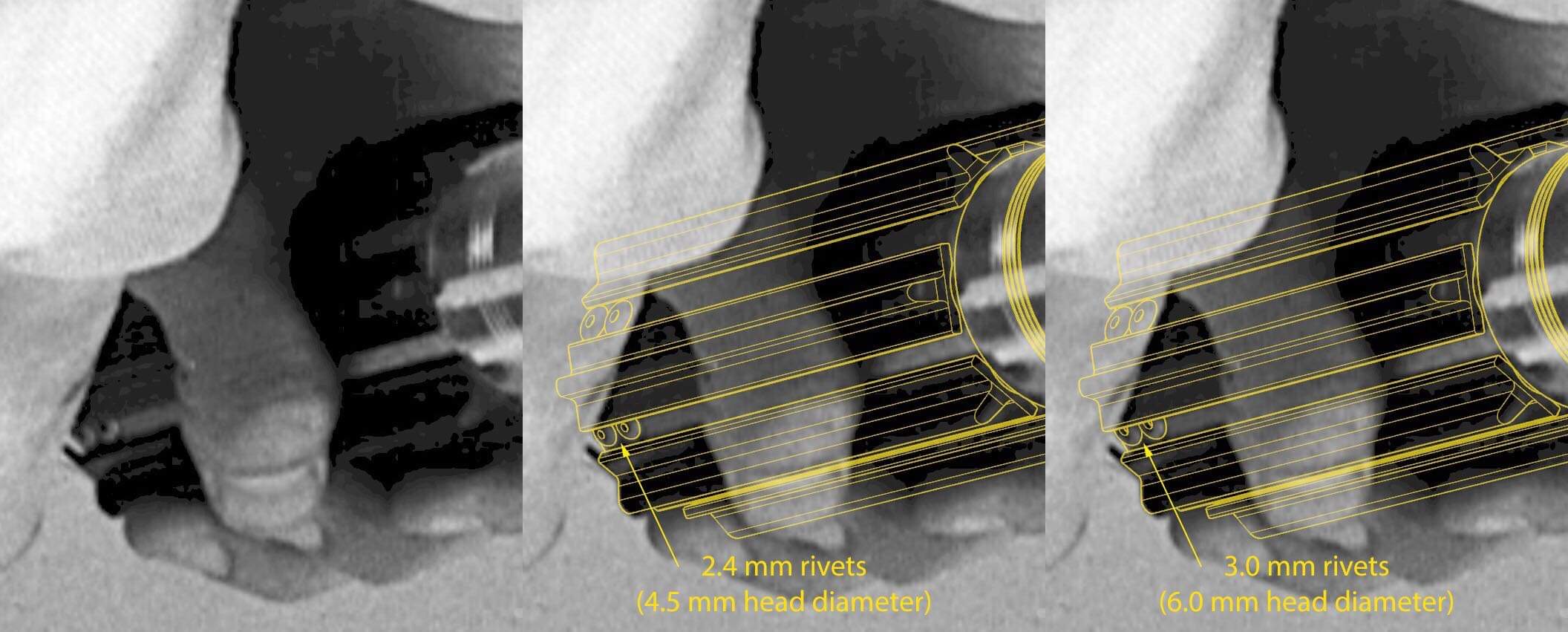 Also remember that I found 5.5mm rivets at one point. Dialing up one size due to shadows and dialing down the other due to the image blowout... they are more likely the same size.
Last edited: