The UV curing box main circuit board is trimmed and cleaned:
Next it takes a short bath in liquid tin: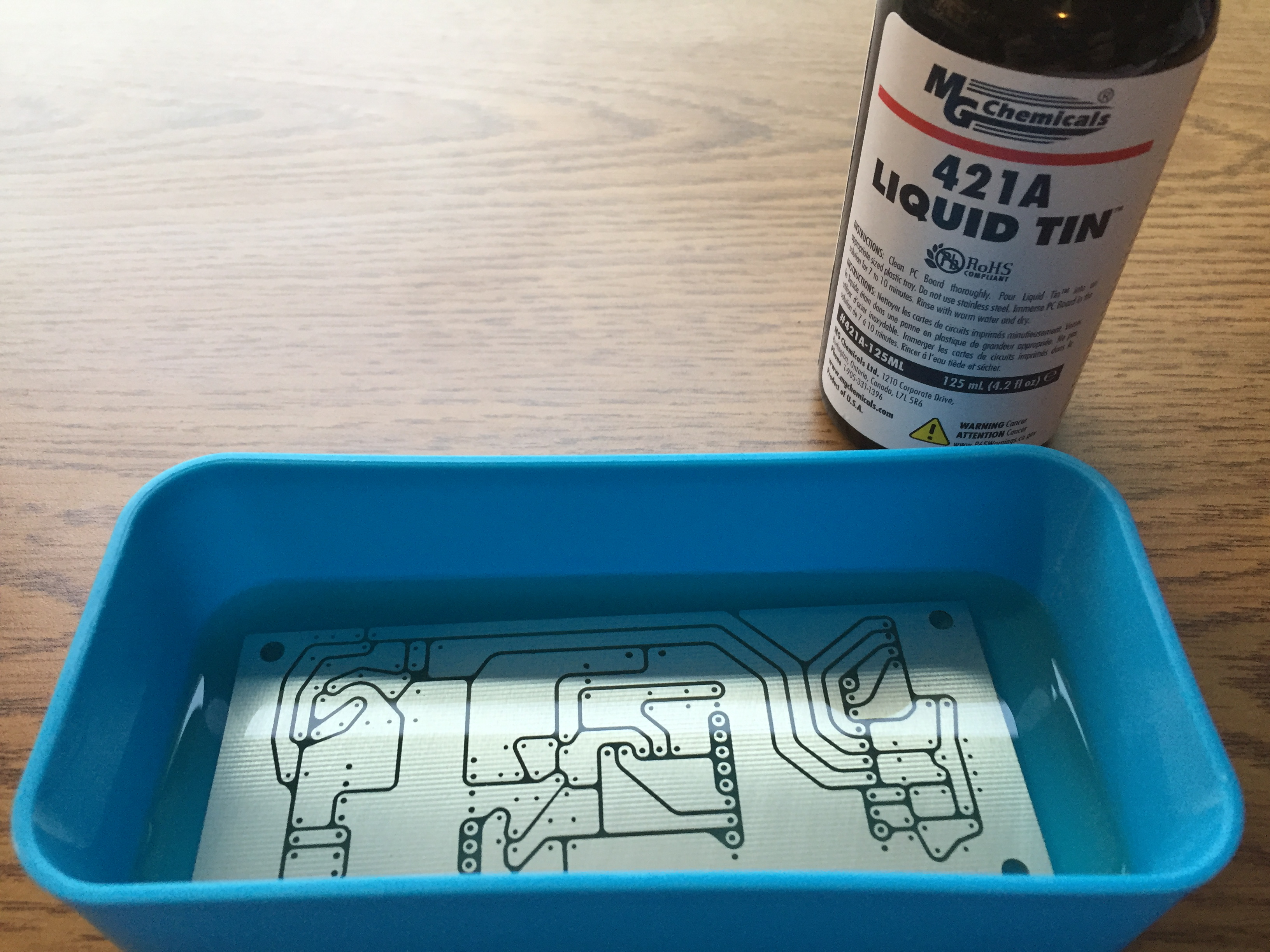 Now it's shiny silver instead of shiny copper:
The next mask is prepared for something I've always wanted to try out:
The mask image looks distorted at the edges but that's just due to the camera angle. During exposure it will be pressed against the board and UV light will more direct than a photography aperture. That will have to wait until the weekend when I'm home during the daytime.
Last edited: