Greetings, I don't know if this is the right place to post something like this, but I thought maybe there could be a few people who might find interest in a remodeling project I've started based on the original Star Trek series. The goal is not to create a replica studio set, instead this is more "inspired by" - but the new desk will feature a TOS desktop intercom and viewer terminal. (So, there are two props to be built towards the end of this remodel.) This room is my work-from-home office, as well as a hobby/crafting room that I share with my wife and her paper-crafting hobby.
For comparison against how things used to look, this is the old desk after everything has been cleaned out. This has already been sold and hauled away in favor of a new desk for matching the new theming.
Here is a before pic of the opposite diagonal corner after all the shelving and cabinets were removed.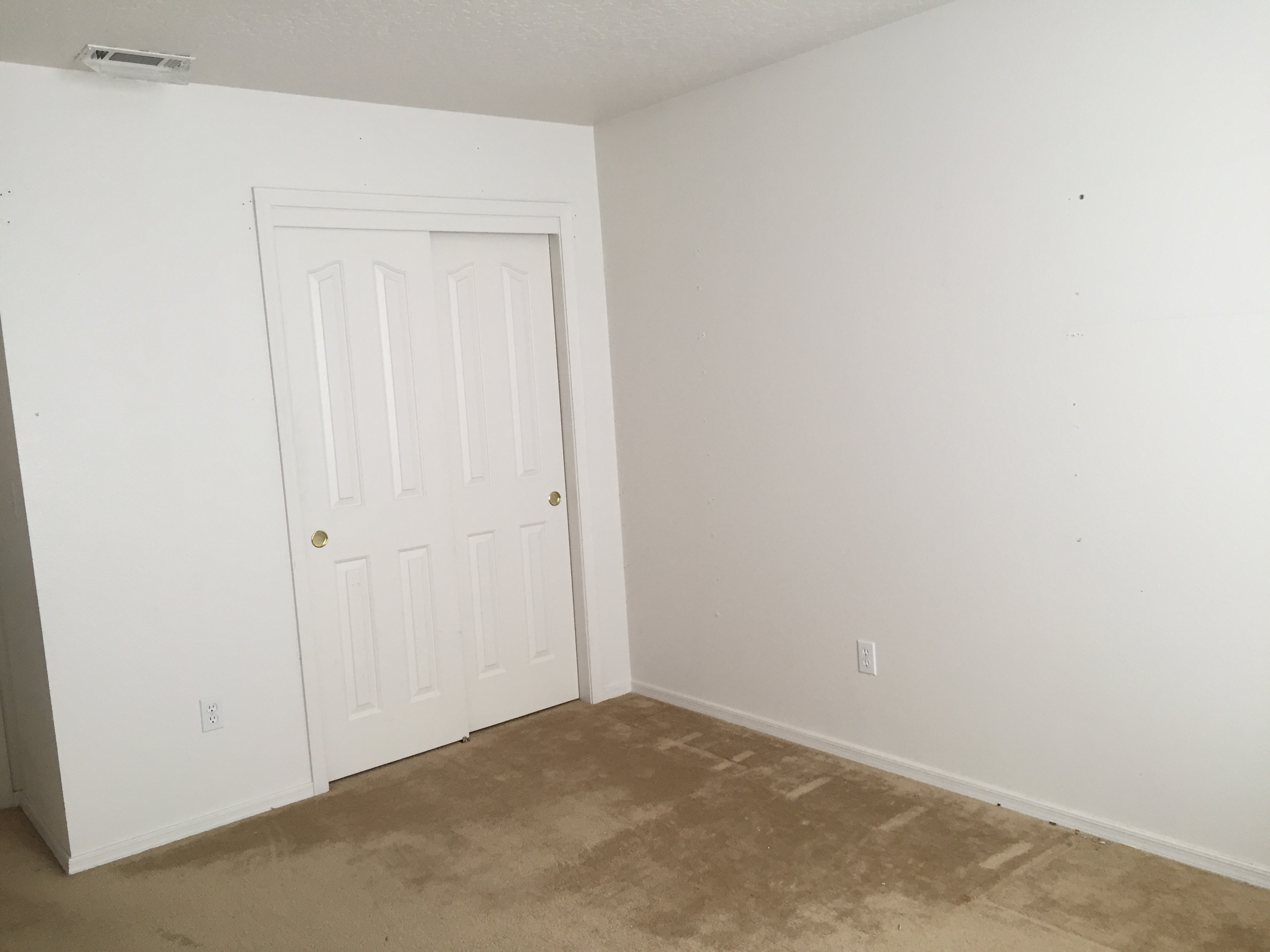 Next the carpet was pulled and walls patched where anchors aren't to be reused when shelving goes back up.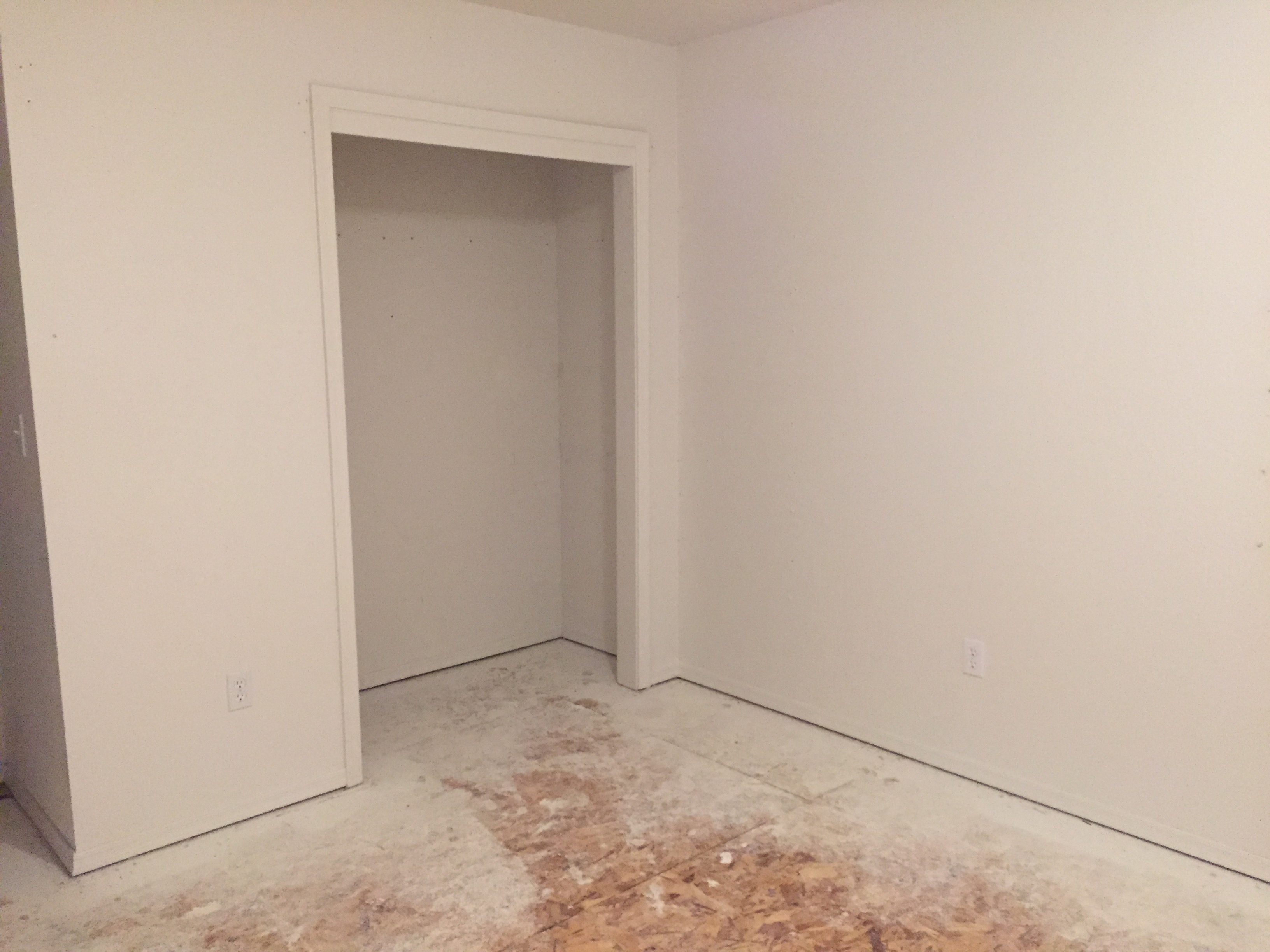 Door casings did not align with the wall base everywhere, so these were trimmed where needed for a uniform spacing to the floor.
The walls were painted Behr MQ5-31 "Distant Star"
https://behr.com/consumer/ColorDetailView/MQ5-31
and the closet doors are being painted Behr P180-7 "Top Tomato"
https://behr.com/consumer/ColorDetailView/P180-7
which has suddenly already started changing the feel of the room.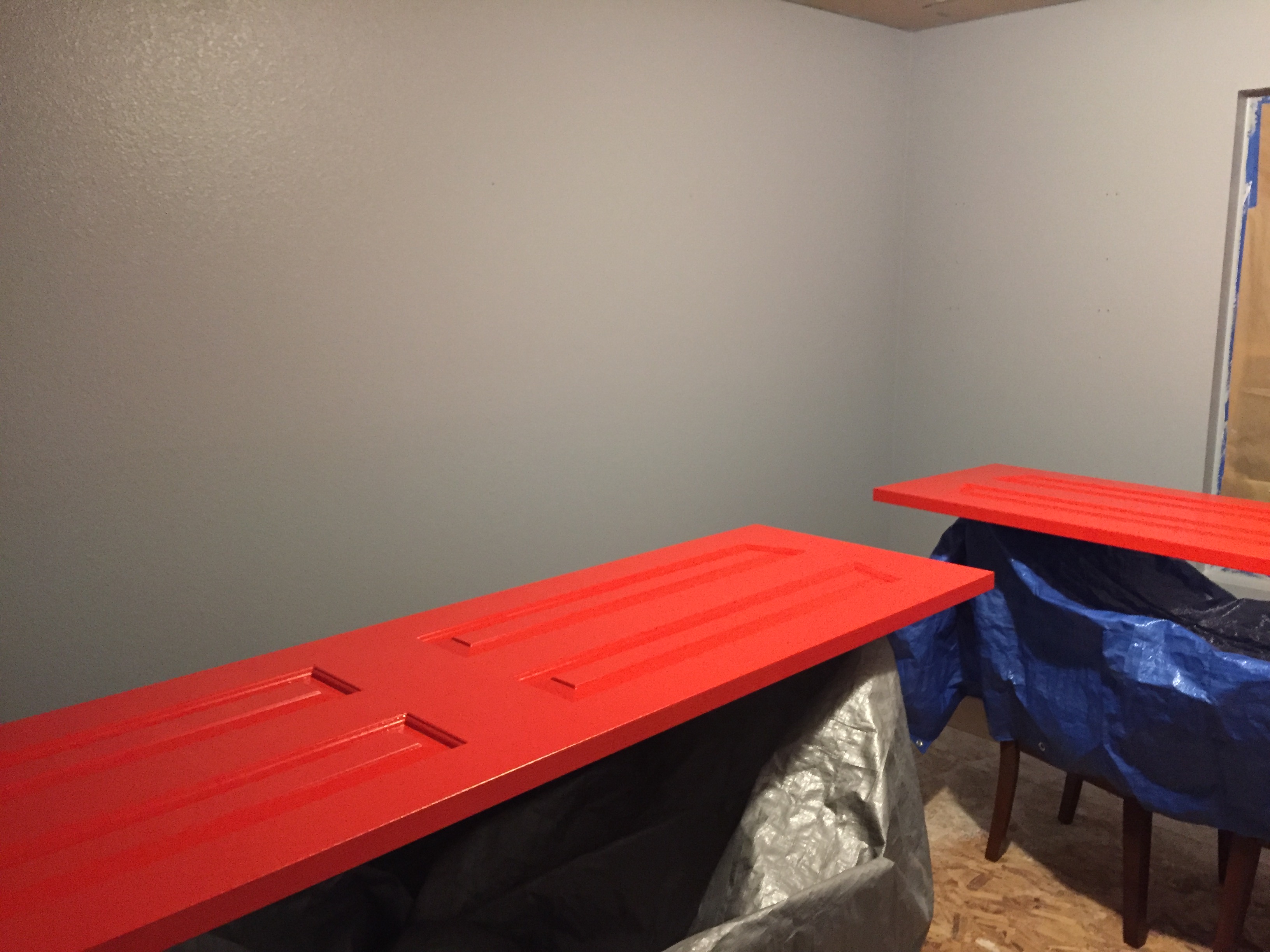 I know, the doors aren't "smooth" - I decided to simply re-use the existing doors and give them a themed color. Thus, "inspired by" rather than "exact replica".
That's where I'm at so far. Tomorrow I'll start painting the front side of the closet doors and will have more pics later when the main door is painted, new Trek-style carpeting is put in, and props start getting built.
(I hope I didn't break any rules creating this thread.)
Last edited: