Master Member
RPF PREMIUM MEMBER
Thought I'd start off a new thread with some of my custom builds. This will be mostly sci-fi weapons built off of modded Nerf guns and/or airsoft parts.
My first one here is a modded Raptorstrike. The stock gun looks like this:
It's just begging for a barrel.
So the first thing I did was add one, made from a piece of aluminum pipe I had around the house. I also gathered some other left over airsoft parts I had on hand.
This M203 grenade launcher adapter fit perfect!
I decided I would keep the barrel raw. I just love how you can see it peaking through the sides.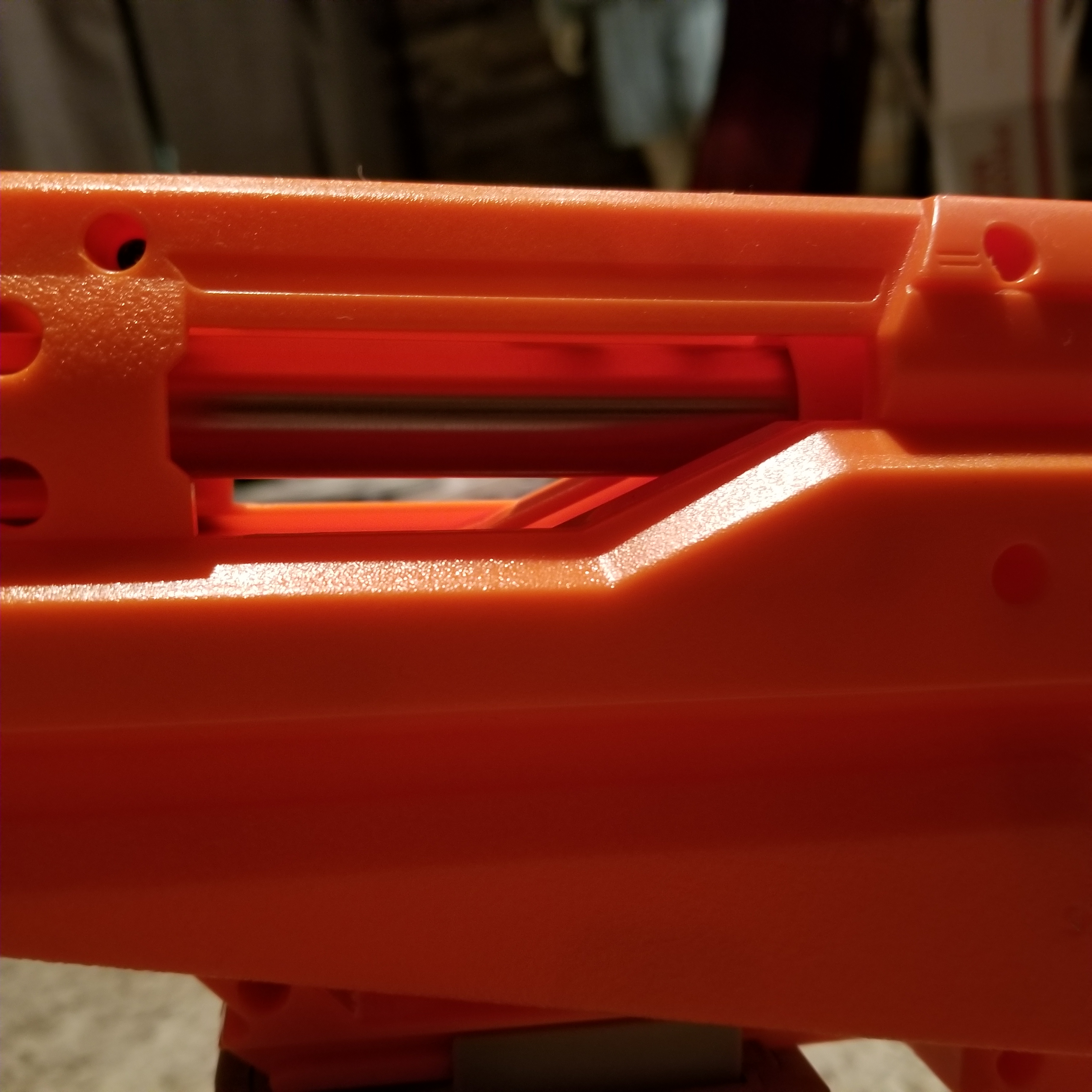 I also added some parts to this barrel shroud to make it look more like some kind of sci-fi suppressor.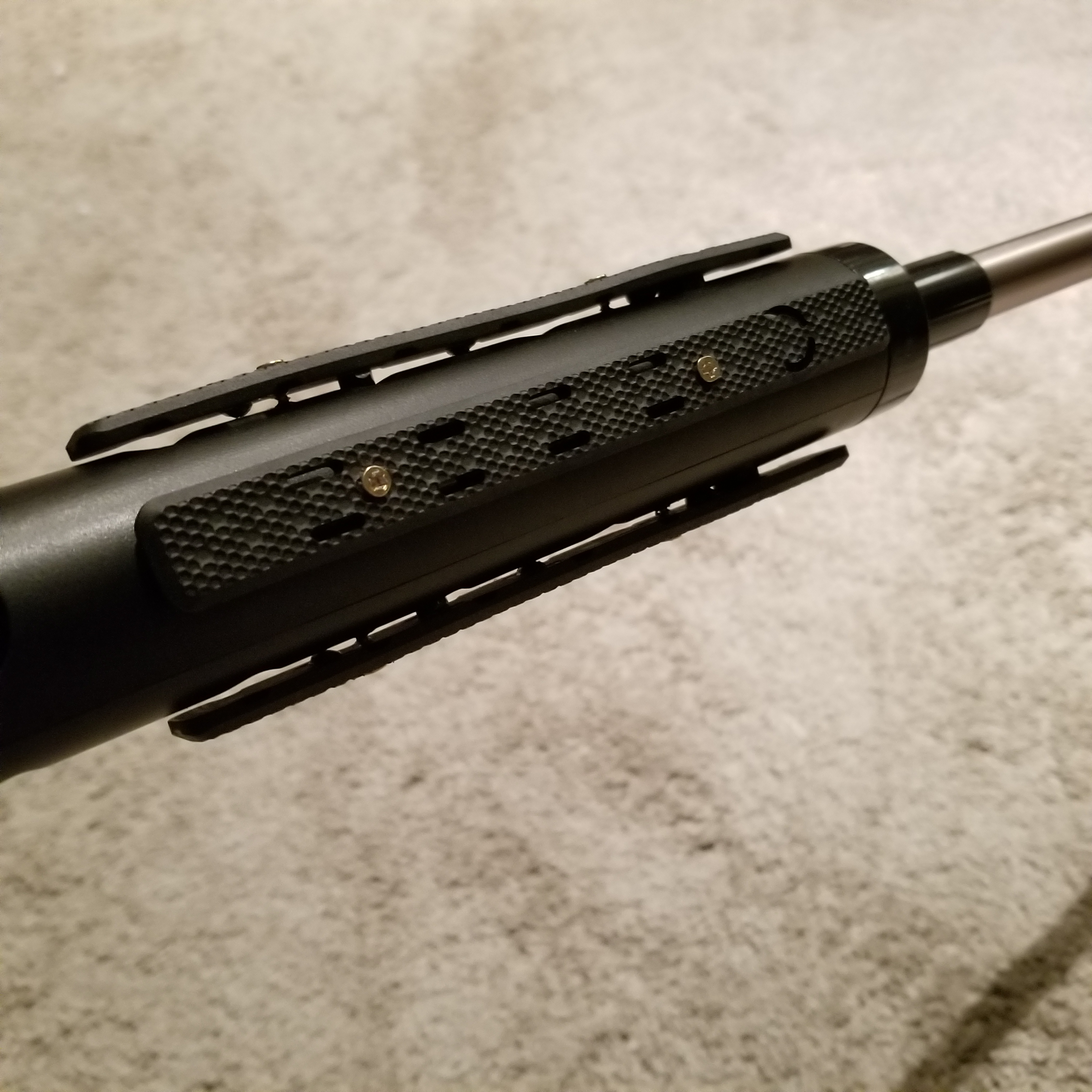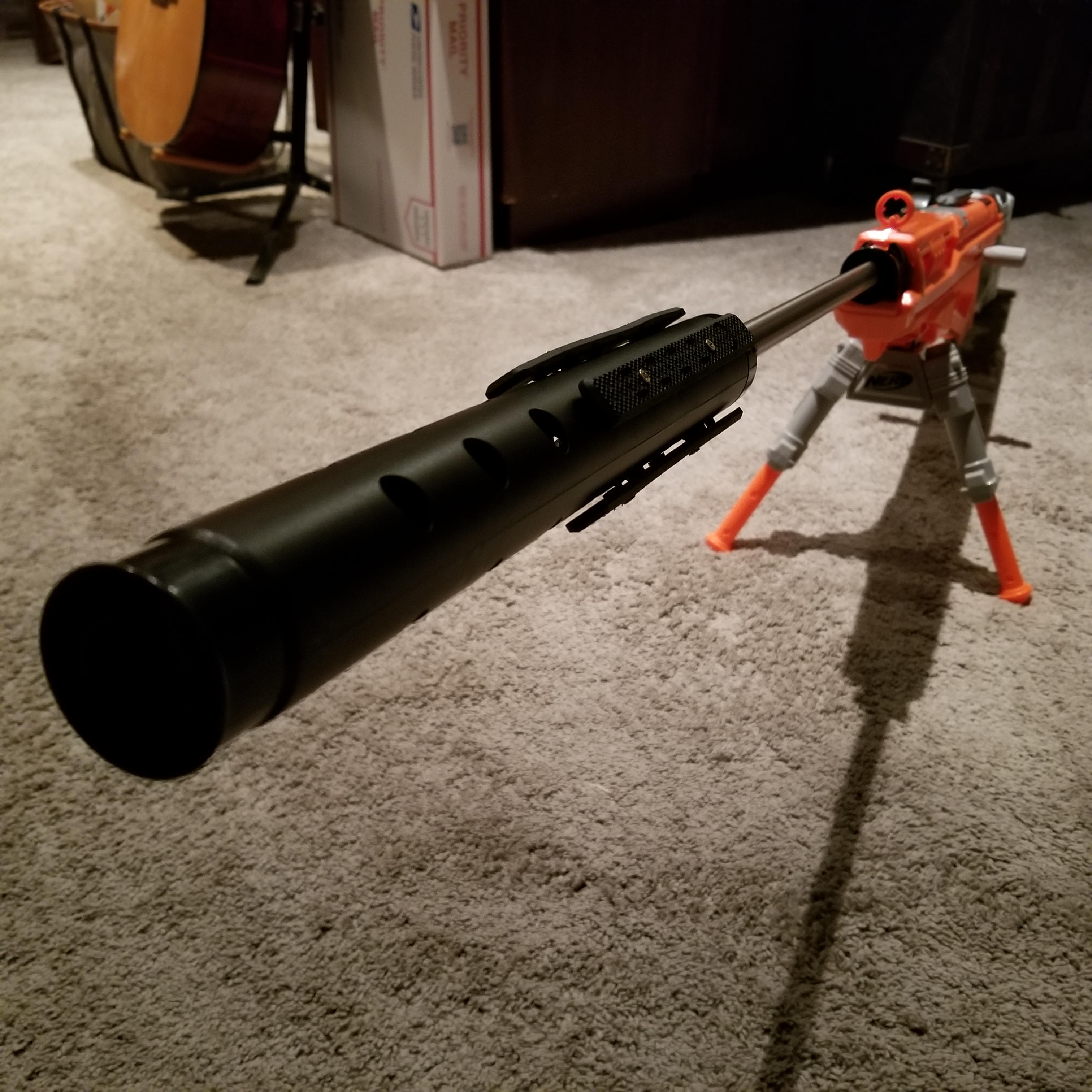 I modded this replica Elcan scope that I picked up cheap with an aluminum handguard I replaced from a previous M4 build.
Some other parts I knew I wanted to integrate into this build were from this cord organizer set.
The basic parts put together: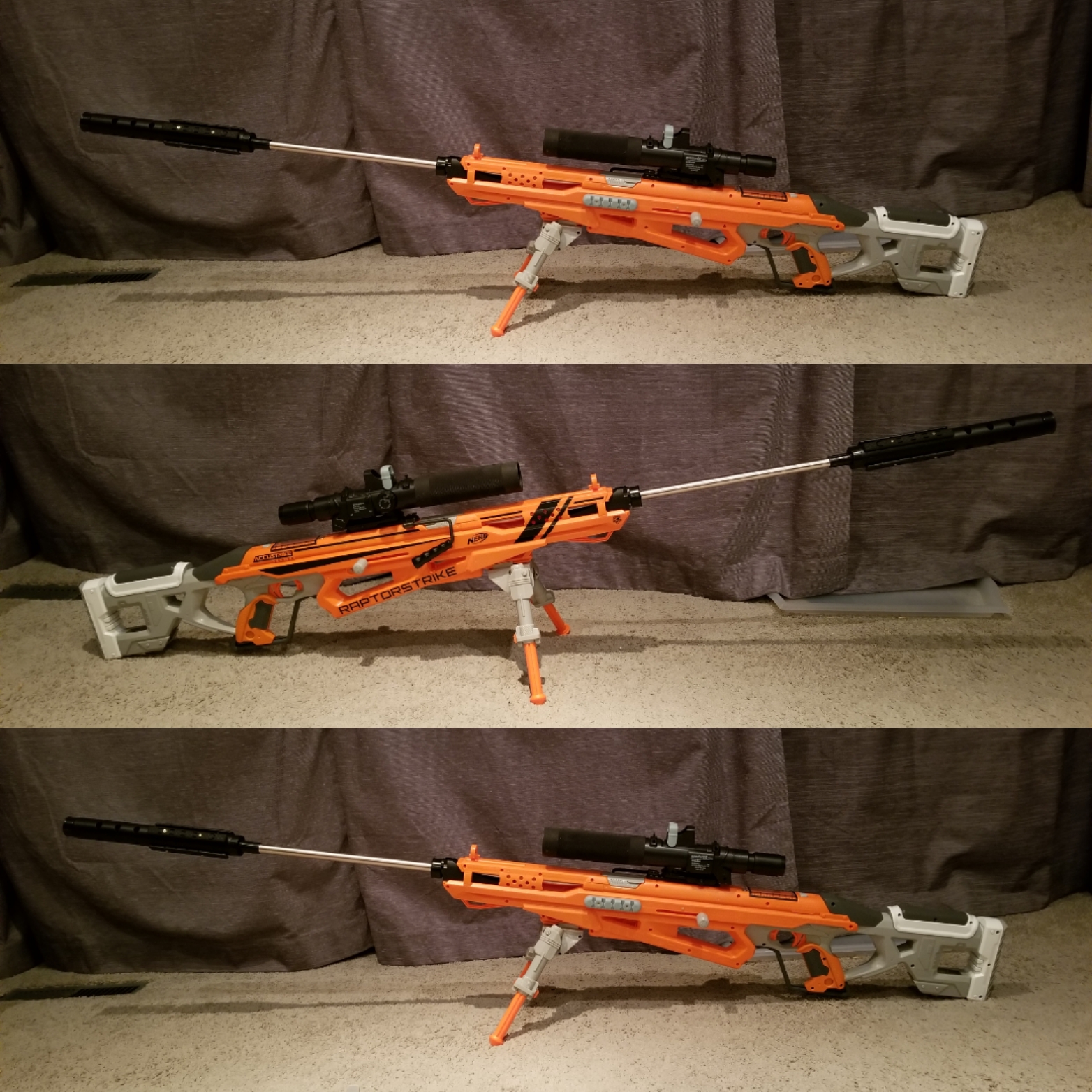 Next thing I wanted to do was paint the mags and .308 just happened to fit perfectly in them.
Prepping for paint:
After some dk gray automotive primer . . .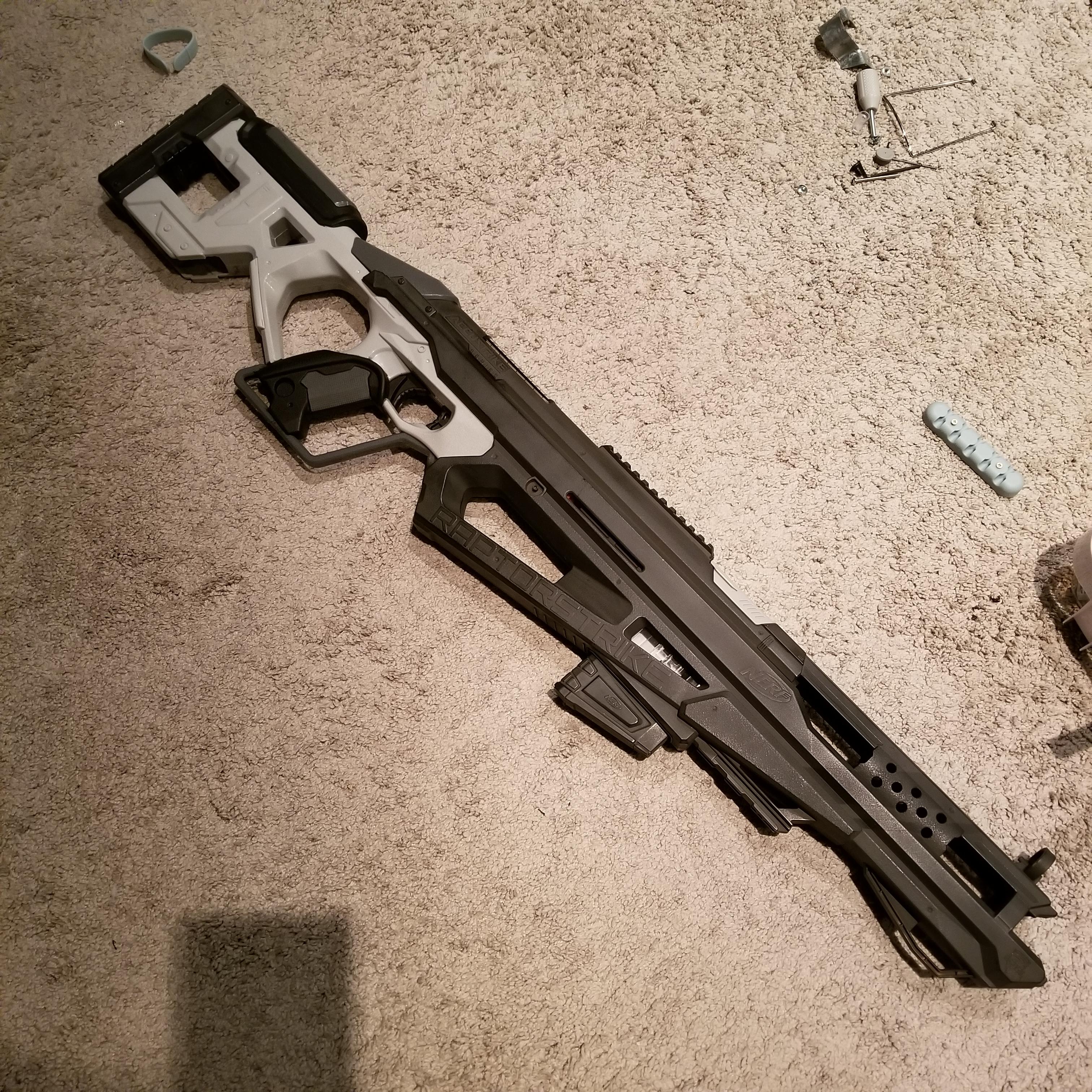 I also had these stand-off spacers that I thought would look really cool as part of the bi-pod hydraulics. I love adding a variety of materials wherever possible on my builds.