Alright Saberfans!
This was my submission for the Golden Saber Contest over at FXSabers. The challenge was to build a functioning lightsaber that breaks down into multiple parts, like the gun in 'The Man With The Golden Gun' Hence the name. It's not gold and the parts don't function as other 'in universe' items but it could be a field strippable weapon.
As always, thanks for looking.
Golden Harvest v3 p4 w/seedling module. 28mm Essential bass speaker. ShtokCustomWox NPXL connectors.
Panasonic 15A high drain 18650. 2.1mm recharge port. Various Neodymium magnets.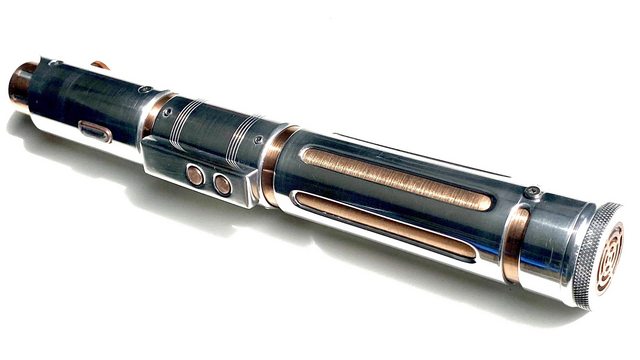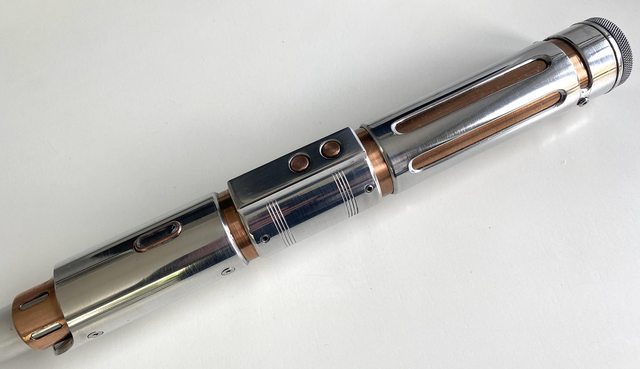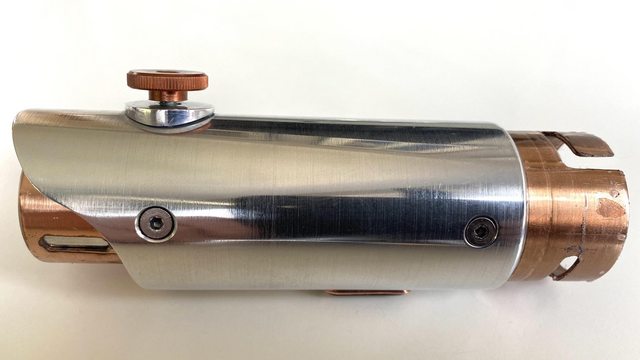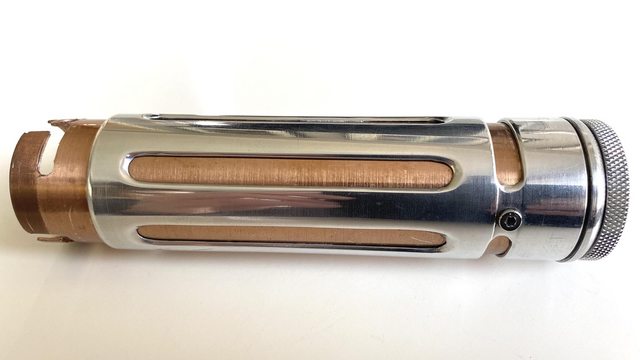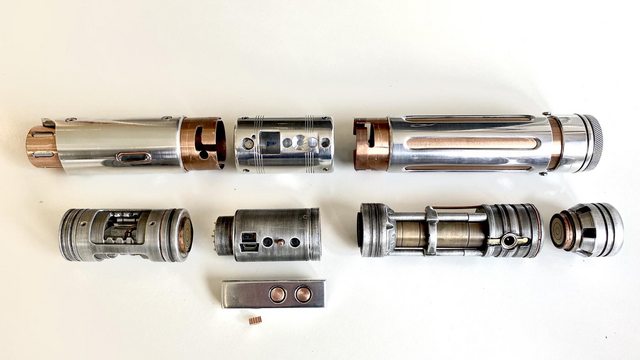 [video=youtube_share;Lsdzcc7zHTo]
Greenie.