I've had clay sitting here for the past year, but due to other projects I put it on hold till everything else was done. I like to concentrate on one thing at a time and then move onto the next project. I will try to make this as in depth as I can so that other people can learn from this - just as I am. I will show lots of pics since I am also very much a visual learner.
The drawing that inspired this was done by Rob and is blend of a P1 and P2 Bio. The thing that captured me was how the dome is pronounced and curves inward as it goes down and meets with the nose/eyes. This angle makes it difficult for me to determine how much that area curves in, but I'll do my best to interpret a 2D drawing into 3D.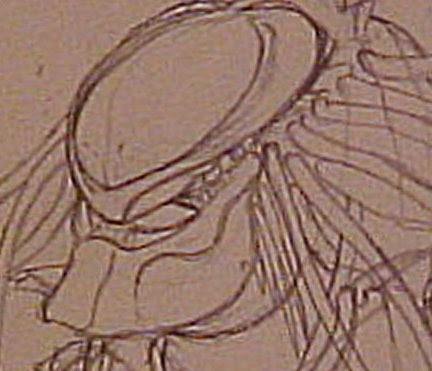 Starting off with the armature. Nothing special, just a wire frame with a bunch of burlap and plaster on it.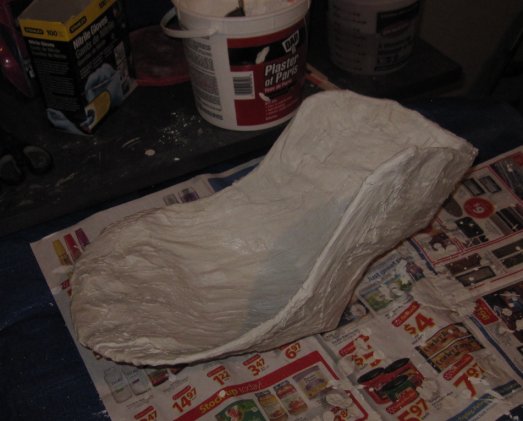 I've been buying tools here and there over the past year to get ready: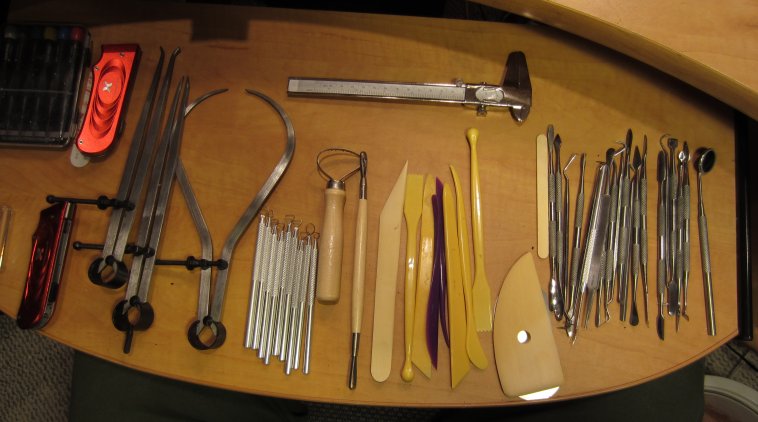 I don't have any rakes, so I used my dremel to cut teeth into one side of the sculpting tool:
I'm using Chavant medium and soft. I wish I had gotten all soft clay, but oh well. To cut the clay, I used fishing line attached to some Testors paints, which worked perfectly:
The one on the left was done today after about 3 hours of melting chunks of clay in a crock pot: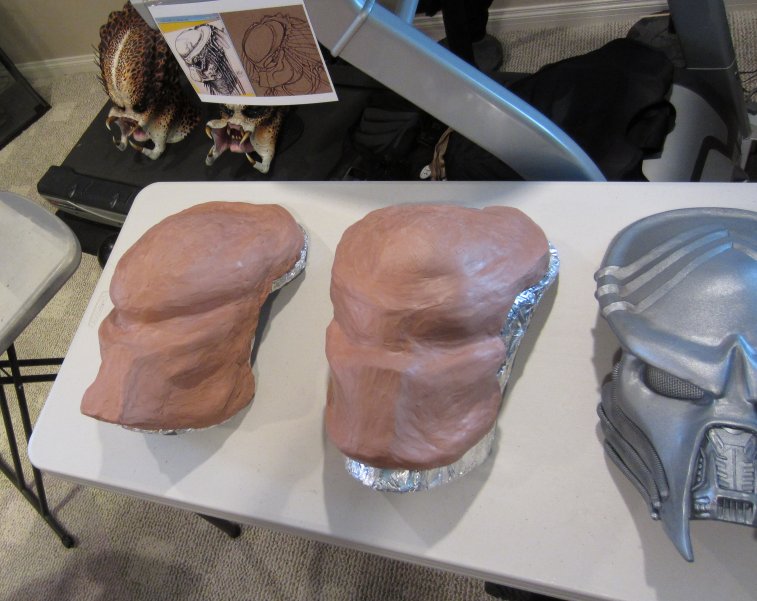 Here's where I'm at currently: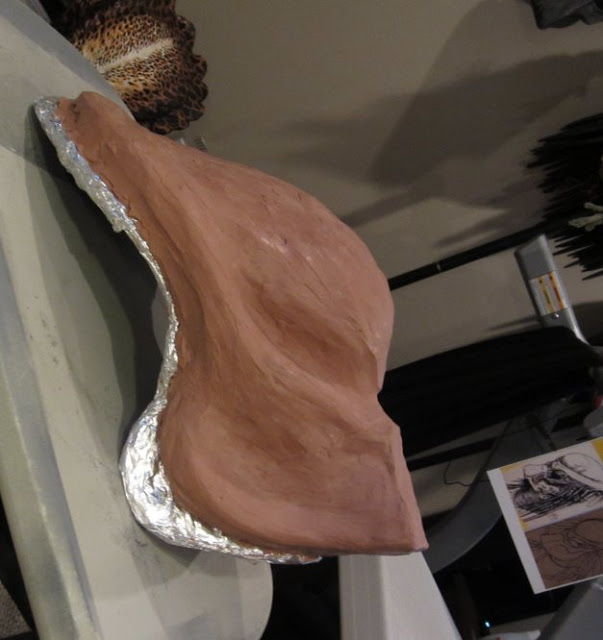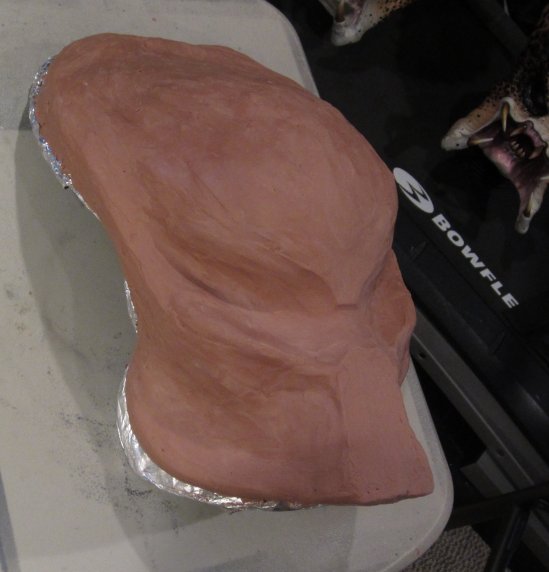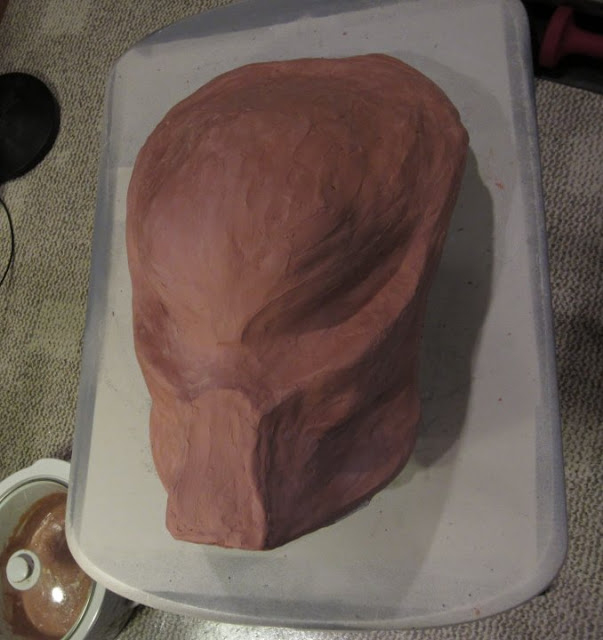 There ya go...more to come, so stay tuned...