For the past 3 months I've been slowly chipping away at a studio scale T-65. I have been able to source about 10 of the less rare kits on ebay. For the hard to find kits I plan to scratch or 3d print the pieces. Full size drawings posted on the forums, the ILM Red 3 pics and Bandai's 1/72 kit have been my main references. Many of the builds posted on the rpf have provided inspiration and guidance.
I started with the wings because they were the simplest form to wrap my head around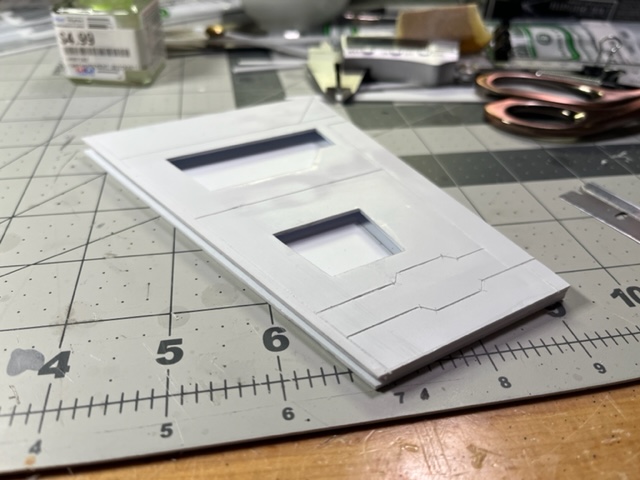 All the references I checked seemed to have different measurements so I had trouble figuring out placement of the panel lines and openings. It took 3 versions til I was happy, but I'm sure they're still not perfect!
Plastruct HO brick was used. Not holgates and reynold but looks good enough for me.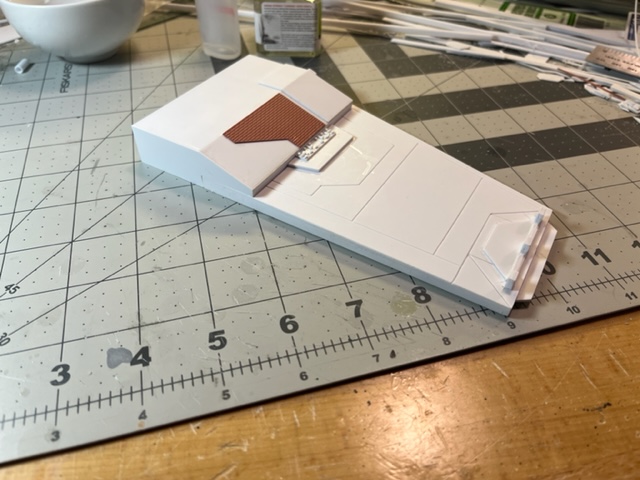 Since building the first 2 wings I've acquired the Fujimi Elephant kit. Once I mold and cast the piece in it I'll replace the greebs I scratched. Or leave them and make them the bottom wings, out of view?
Starting on the fuselage, back to front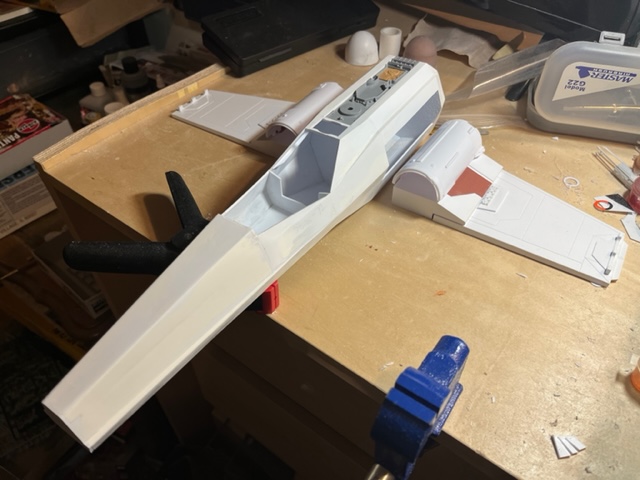 If I could go back in time I would add more bulkheads from the cockpit to nosecone. I had to do a lot of annoying surgery to reinforce this area after I noticed some sagging and flexing.
The canopy lines seem to defining part of the ship once you start staring at the references long enough
so getting everything to line up and look correct has been a chore.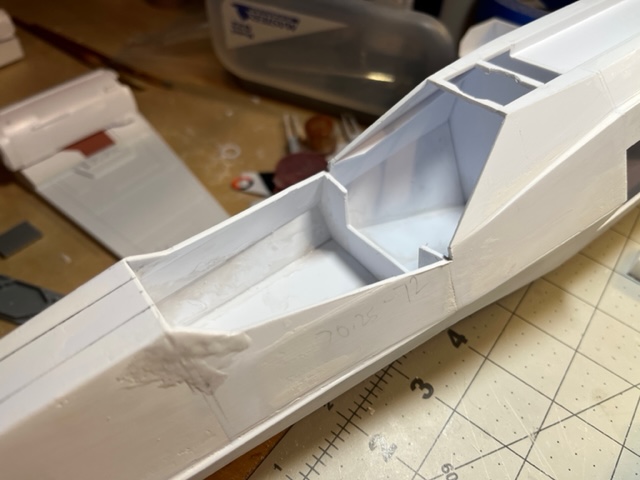 The forward section of the fuselage needed lots of filling and shaping once the styrene had been beefed up.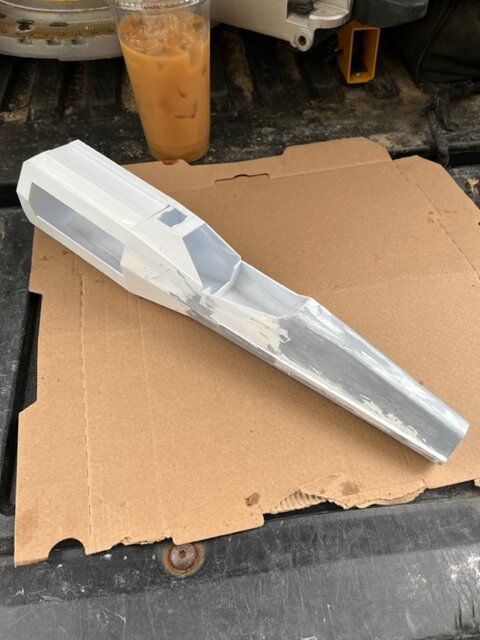 Using bondo to bulk and Tamiya grey to smooth
Making the 'skeleton' of the nose
then add bondo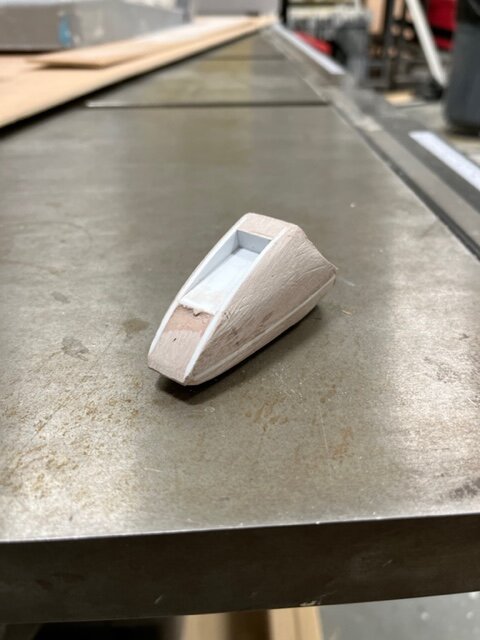 transition to fuse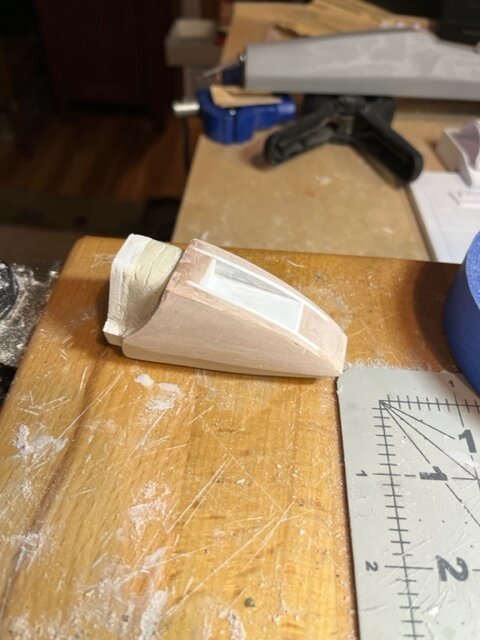 refining the curves. Took many many many fillings and shapings to get the nose to my liking.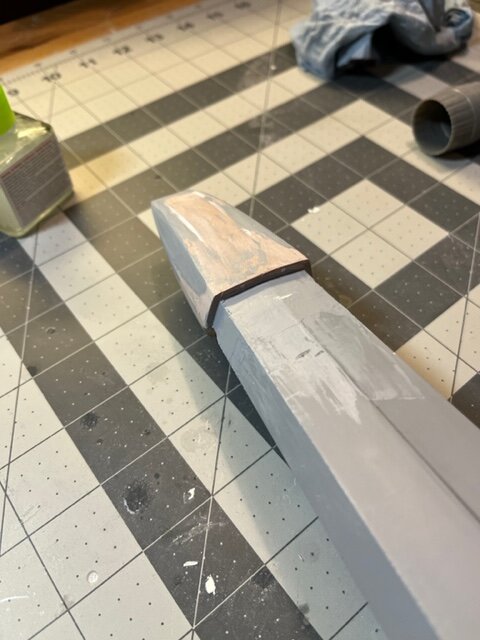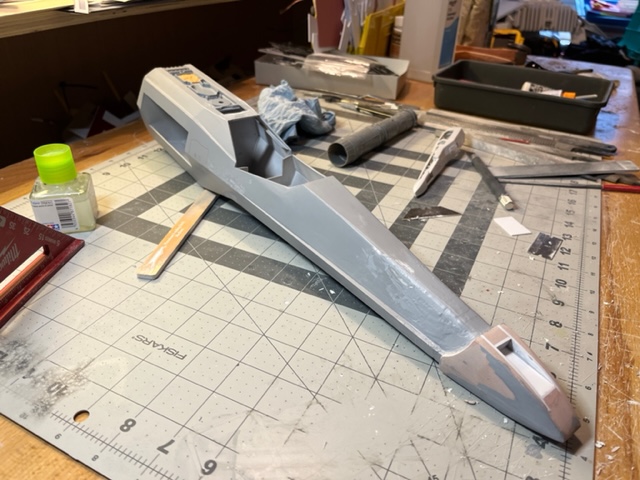 the last nose thing for now was to make the opening a little skinnier
and first draft of the canopy.
It was kind of small
testing fit of the second version
assembled and gussied up. I'm still working on the fitment of canopy to the cockpit perimeter.
bottom cargo door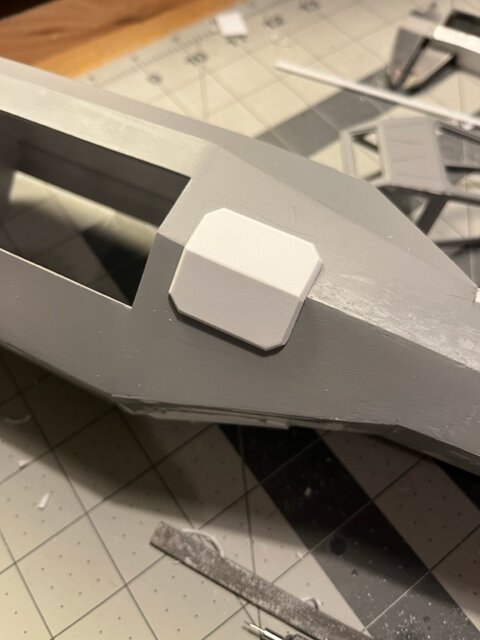 side door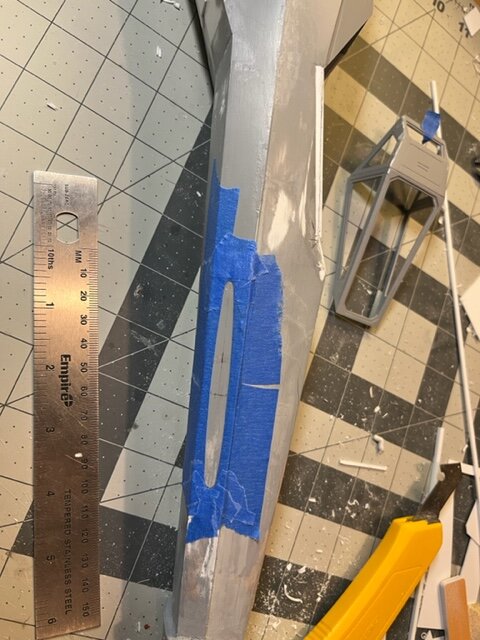 marking out the torpedo tubes. I probably should have done the tubes during the initial construction of the fuselage.
That's all for now. Thanks for looking