Sr Member
RPF PREMIUM MEMBER
Okay, so...
is from the AMT 1/25 Peterbilt Wrecker.
Part #224.
The Shortwave Radio handpiece.
NOT the CB Radio handpiece.
(See
Step 10 of Instruction 10
here to see the difference.)
HAS to be the Wrecker version of the kit, NOT the Peterbilt 359 "truck" version. (The truck version only has the CB radio, not the shortwave radio)
Interestingly, this means it's the 1977 kit (according to Scalemates), which must have come out in 1976. (Unless it's the 1972 version, which I doubt)
This kit is currently re-issued by 2nd Round Models, and readily available for 39 bucks, so this news won't ruin anybody's secret plans to rule the world...
Here's some pictures of the piece from my camera, which doesn't do close-ups very well.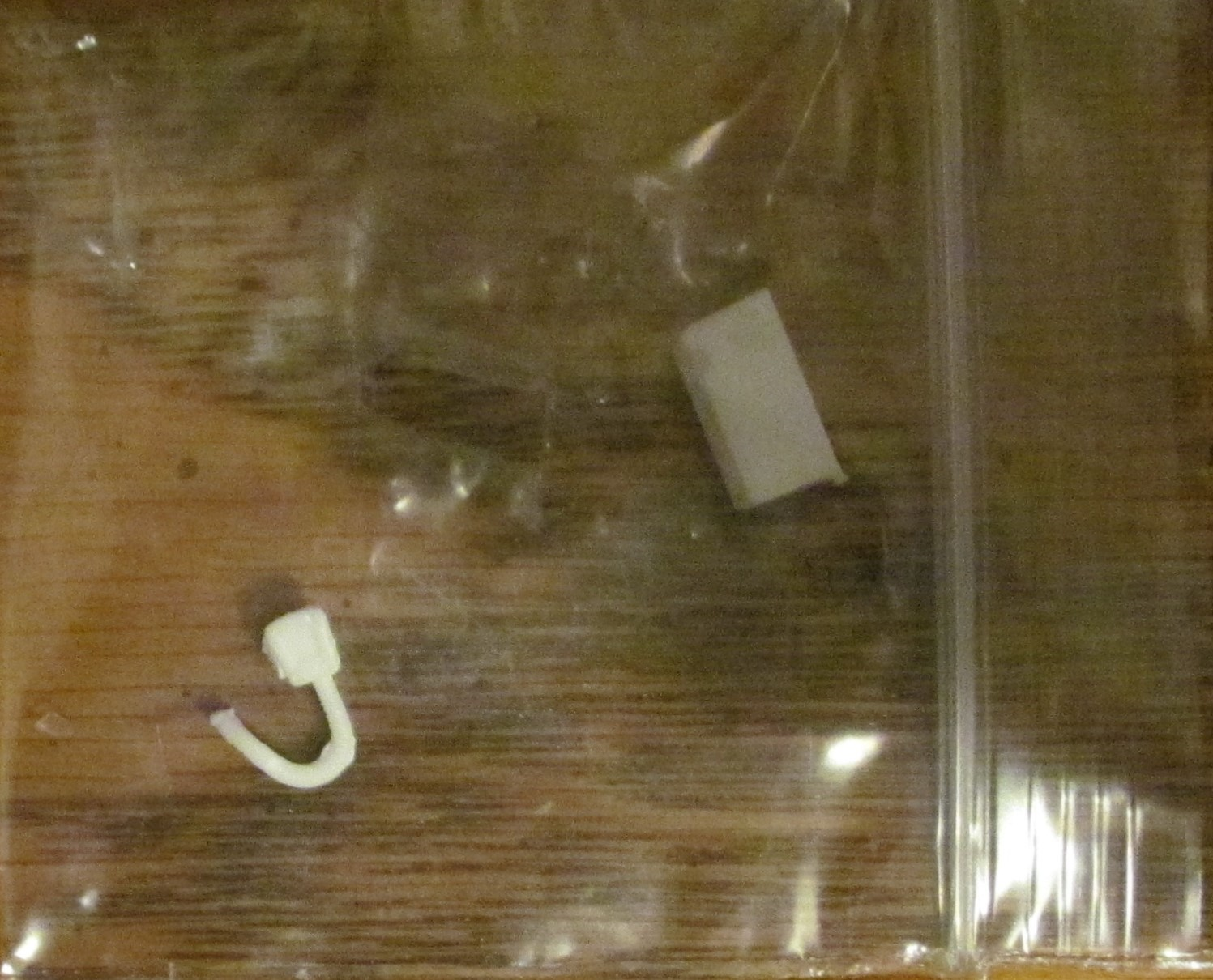 The key tells are:
1.) Trapezoidal shape (wider at top of handpiece than bottom)
2.) Angle/curvature of coil
3.) Size/fit in relation to underlying greeblie (yes, it's a match, I just didn't photograph it)
Thanks to the RPFer who helped me narrow this down: despite the red herrings along the way, two wasted initial efforts, it was well worth the frustration.
So, by my count, that leaves just one remaining greeblie to ID, which is the "caliper" piece.