Hi, this is not the first model I made, but it is the first build process I post here on the forum.
It's the Enterprise led by Capt. Pike which appears at the end of the episodes of the "Discovery" series (and which is "almost" the same ship of the new "Strange New Worlds" series). The kit is manufactured by Polar Lights and is 1/1000 scale. My intention was to illuminate it completely, so I spent a lot of time designing and building the electrical system, driven by an Arduino board. Unfortunately, in the rush to build, I didn't think of taking pictures of the inside of the nacelle and the saucer, where the "brain" (Arduino) resides...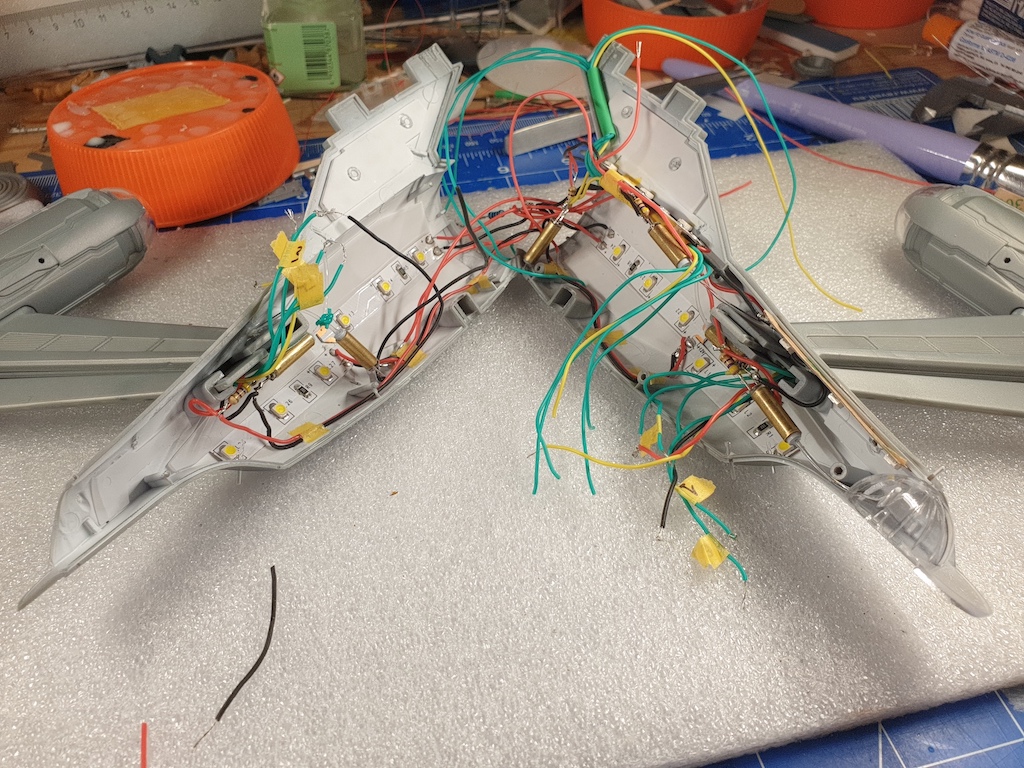 For the rotary movement of the bussards, I tried different types of motors, but I was not satisfied (noise and vibrations), so, also given the small size of the nacelle, I preferred to simulate it with a circle of LEDs that light up in cross-fading.
I used both SMD microled and fiber optics of various diameters for the position lights and for the headlights that illuminate the outside of the hull. Here you can see the general effect of the lighting (you can see a lot of light infiltrations, but will be eliminated by some putty and a couple of coats of black primer).
And this is where we are now: priming the exterior black after screening the windows. The next steps will be the painting of the hull with gunmetal color, the painting of the details and the application of the decals.
Last edited: