After watching a few too many episodes of Stargate, decided to modify a Nerf Rayven Elite to have a similar rail and sight as the P90 PDW.
Here are the templates that I used for the dot sight and the side rails.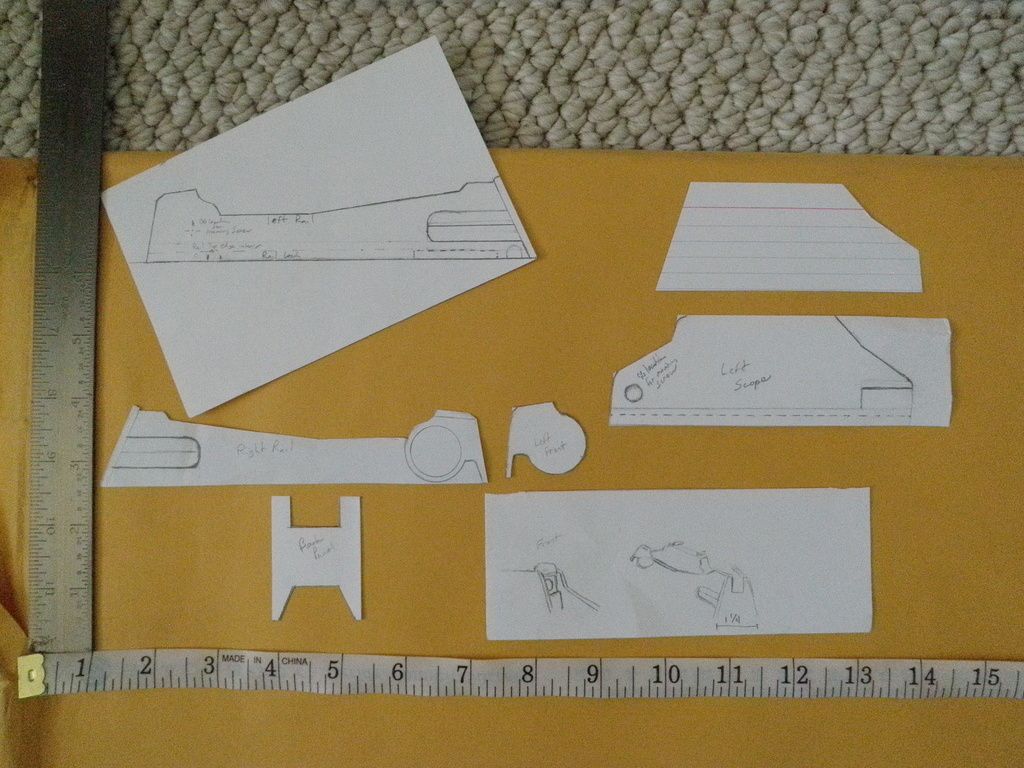 The dot sight will have maglight replacement lenses when finished. A red front and clear for the back. The inside is hollow thanks to the sheet styrene construction. It will be an easy matter to insert a single red led and battery if so inclined.
At first, I thought about using the standard Nerf rail system but then decided to use Picatinny style rails since I would have to make or buy a second Nerf tactical rail.