Hi all!
I've had stuff had accreting in my "for later" boxes again, and I decided to take some bottle caps to good use. Together with the frame of a cheap airsoft H+K SOCOM gun (I like the large trigger guard that would accommodate a heavy glove) and an even cheaper defunct laser pointer, I've cobbled together something in the vein of the EVA pistols from "Alien".
Though I stupidly didn't take any pictures during the build, I will do so when I start another version soon.
I like the outcome. It's "close, but no cigar", but it looks like what an in-universe knock off gun might look like. There is still lettering to do and a lot of dirtying down, so I'll be posting some more pictures shortly.
Regarding the "naming" of the piece... I don't want to go with NOSTROMO, because it simply isn't, but what do you people think of SNARK or LEVIATHAN?
Cheers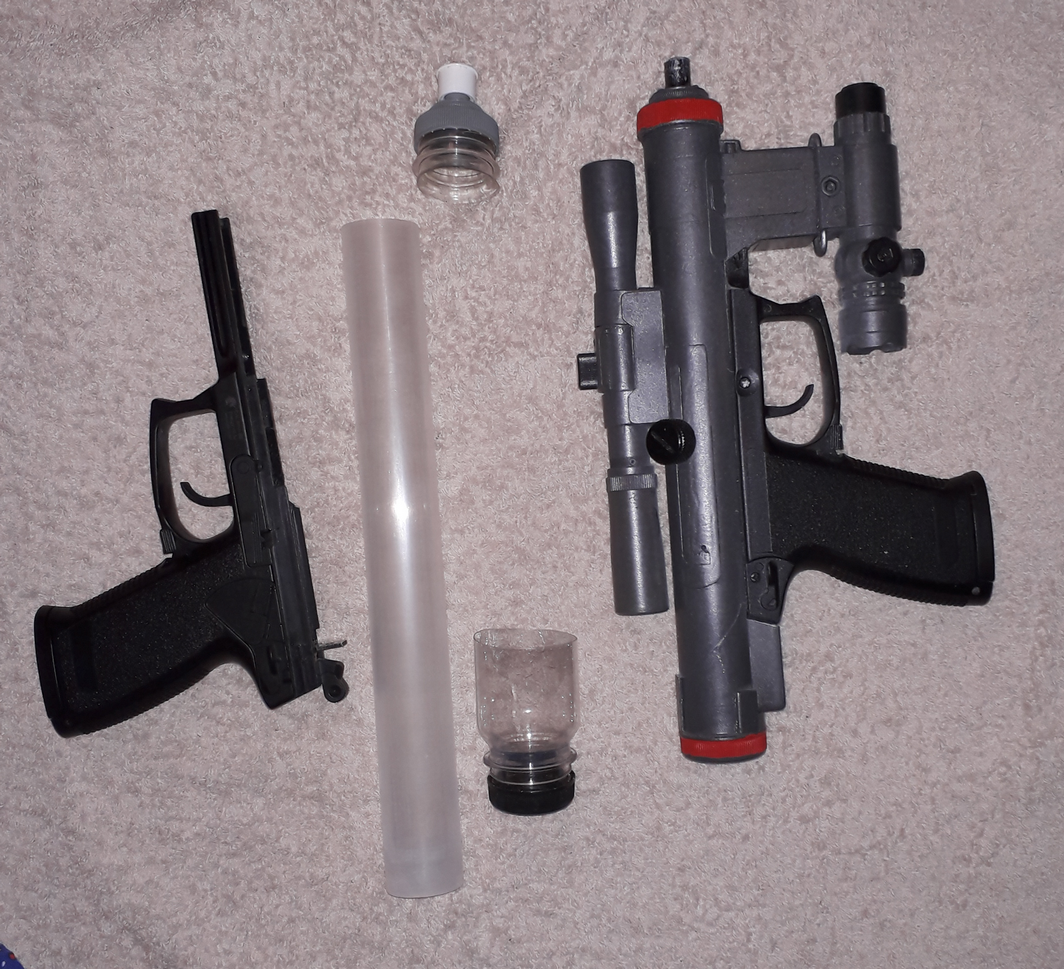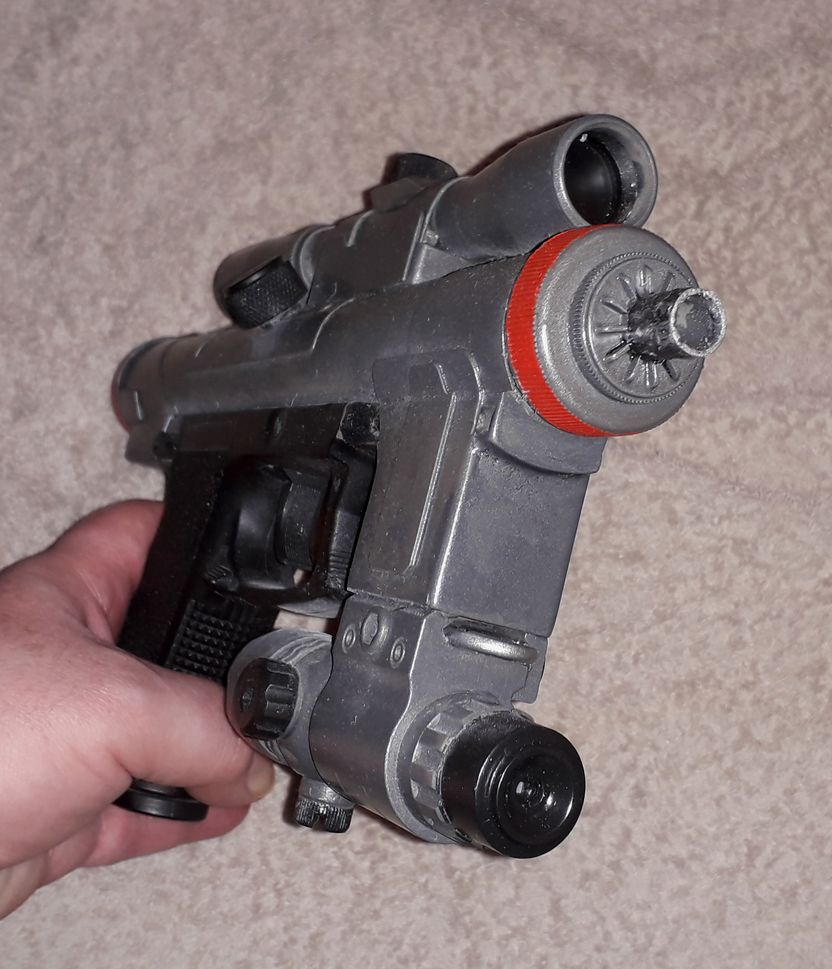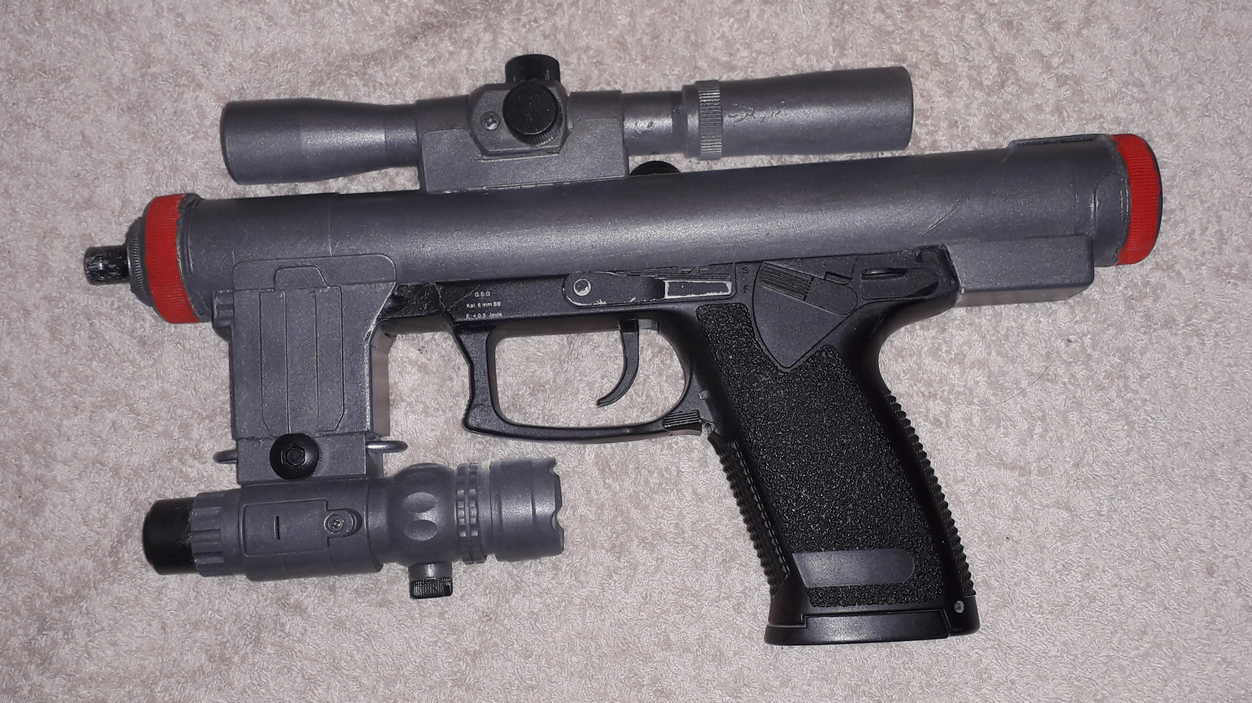 Last edited: