Master Member
RPF PREMIUM MEMBER
For anyone unclear, here is how the solid kits will come, undrilled as described. The plug is for the hole under the jaw once you've drilled out behind the eyes, it makes the whistle sound work a little better.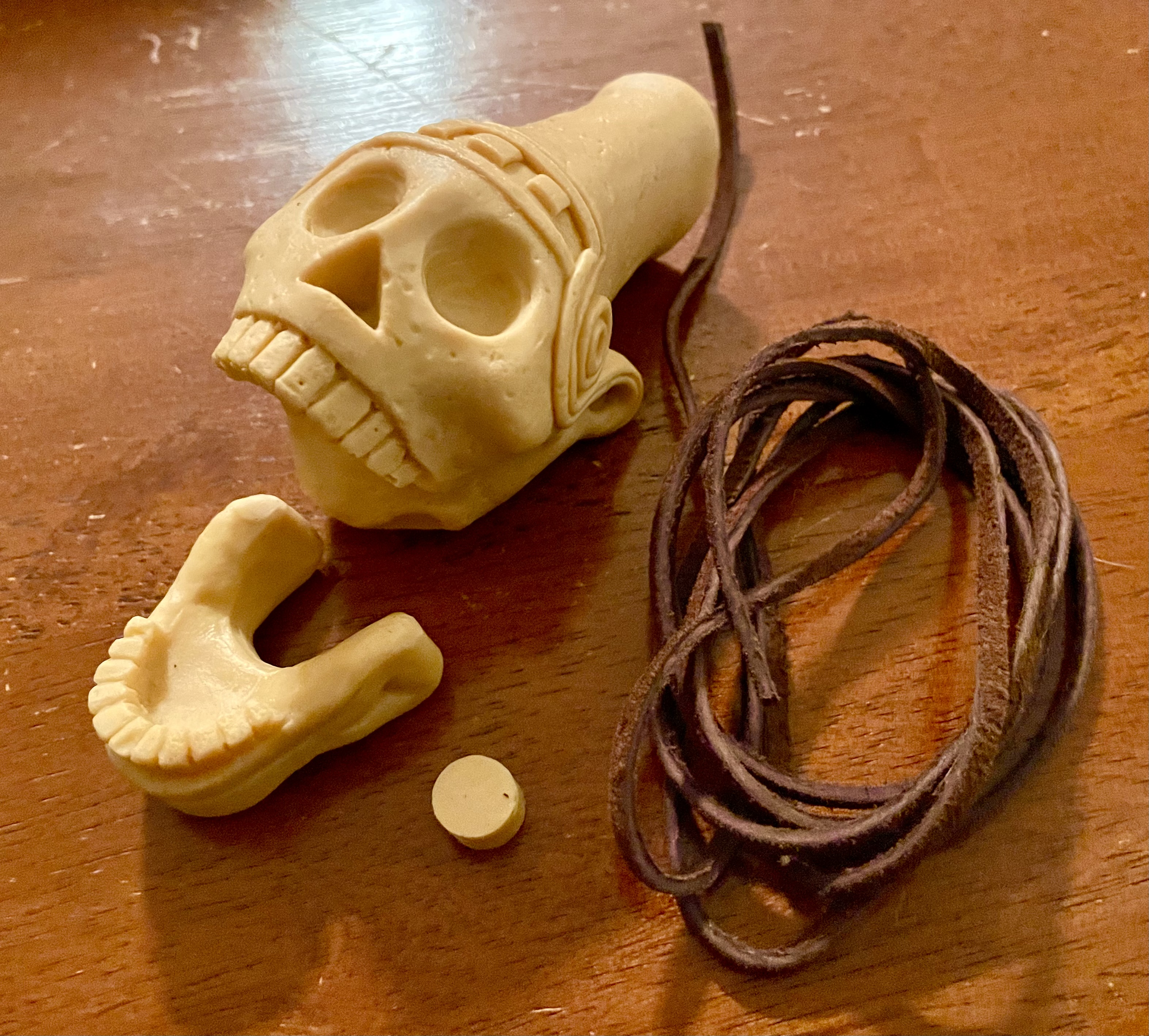 Kit instructions:
Drill bits needed:
- 3/8" Forstner bit
- 11/64 HSS drill bit
- Dremel grinding stone bit
Drill the following holes with the forstner bit. Make sure to only drill the eyes about halfway into the body.
Drill down about a half an inch with the forstner bit into the top of the whistle. Then drill the rest of the hole in the top with the 11/64 bit until you reach behind the eye openings. Then using the same bit, drill out the ear holes. Use a Dremel to smooth out the top opening and other areas. See thread finished photos for leather chord pattern.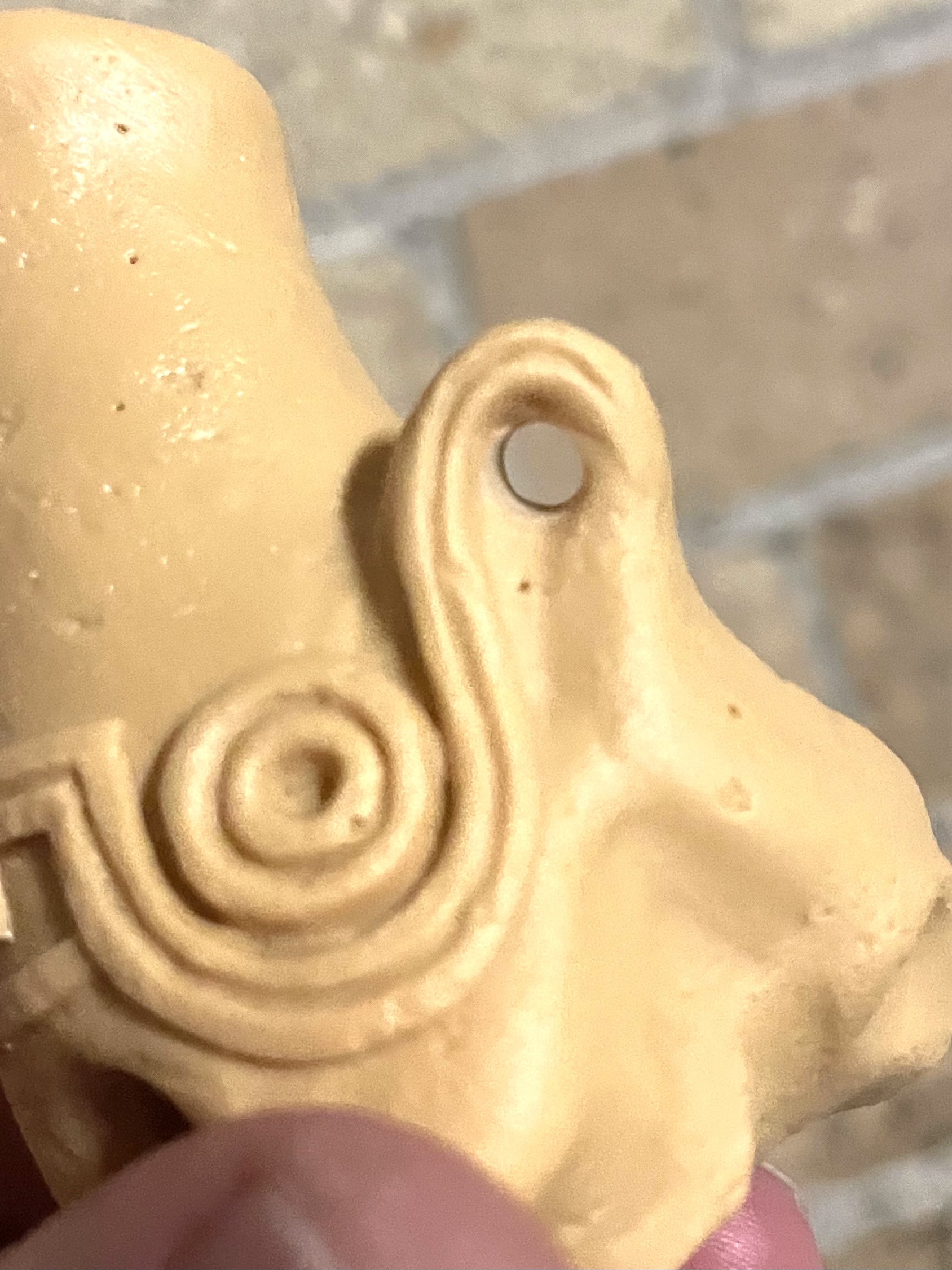 Last edited: