I've had this Denix for a long time, and it's way overdue for an overhaul. You guys know how bad these are. All the edges are extremely soft, pitting everywhere, etc. I've going to strip it down and sharpen all the edges, clean things up, and add some detail. I've got some old Blast-Tech parts I can reuse and a new knurled disk coming from Boba Debt's run.
Before pics. Typical Denix. I'm getting rid of the left side greeblies.
I got a set of the brass grip hardware on ebay for $5. I'll be sticking with the plastic grips for the time being since they fit correctly.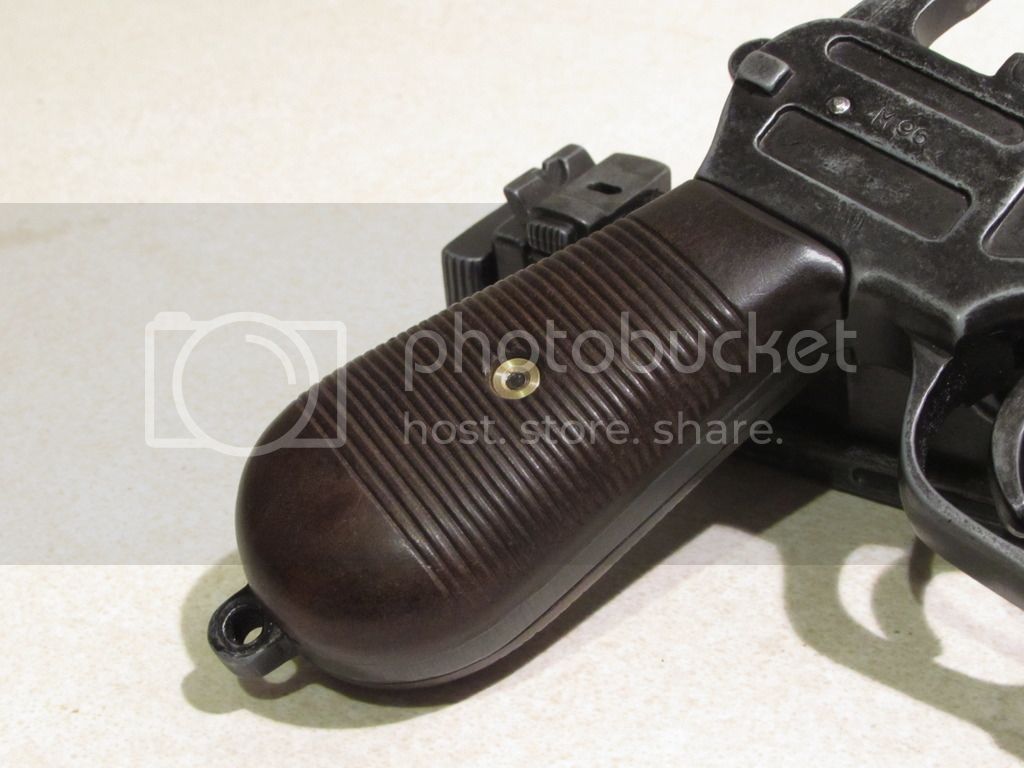 I took everything apart and started to sharpen angles and clean things up. I'm filing everything by hand.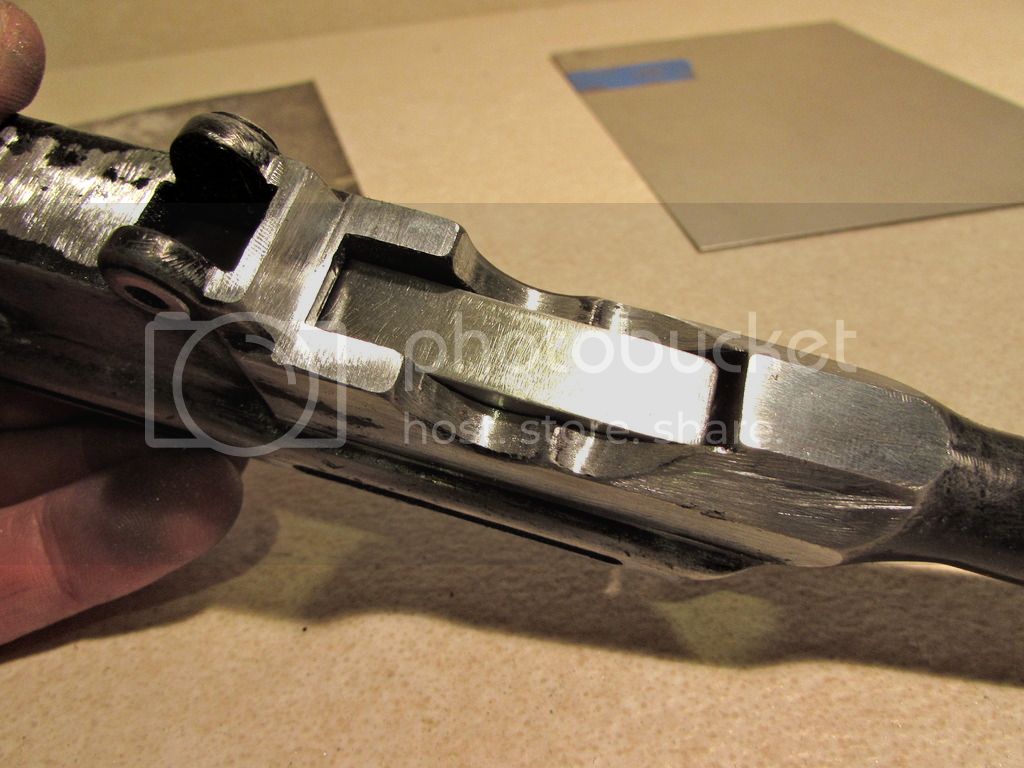 Things are shaping up.
Lots more work to do, but the results are pretty good so far.