I've been seeing some really nice 3D printed droids in the C-3PO builders Facebook group, and I've decided that I need to get in on this. The
models by Jesse_M
seem to be the most popular, so thats what I'll be using. My printer is a CR-10, and I used CC3D PLA Silk Gold filament. Model was sliced into 0.2mm layers using Cura.
The assembly:
Some pictures of the printing chaos: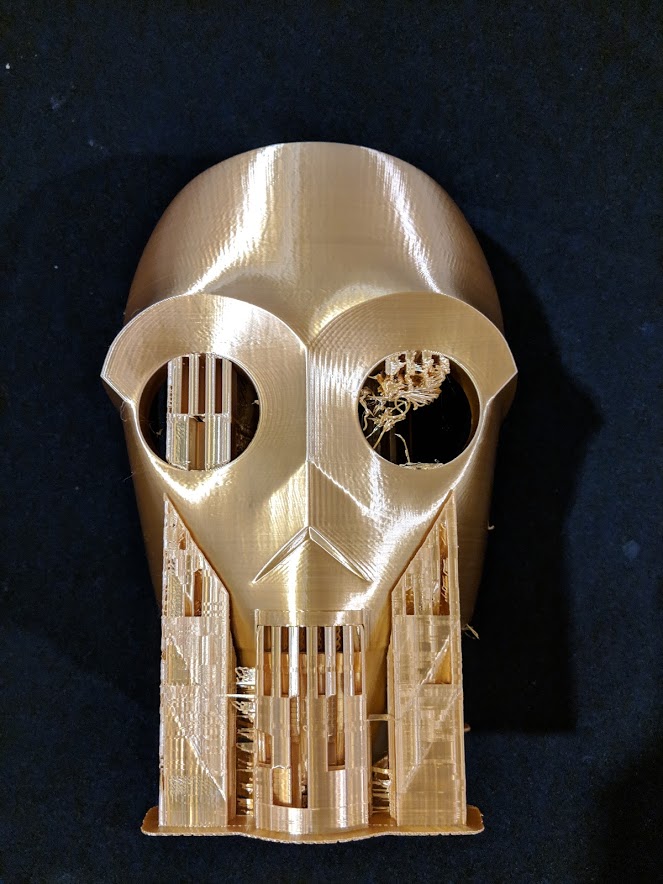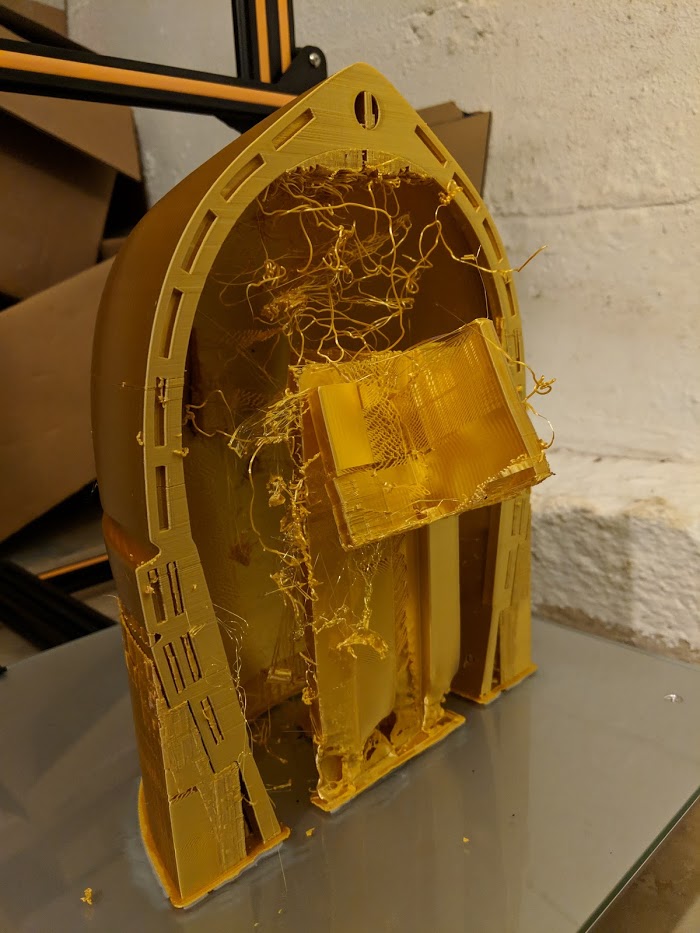 Unfortunately, it doesn't fit my head. I think if I scaled it up about 5% and reprinted it, I could wear it. I think I could get away with making it a little bigger, it looks pretty small next to the other buckets:
Torso V2 model by Jesse (scaled to 105%), Hatchbox PLA, 0.3mm layer height, 35 hours print time.
Left Arm model by Jesse (scaled to 105%), Hand model by Gordon Tarpley, Hatchbox PETG, 0.2mm Layer height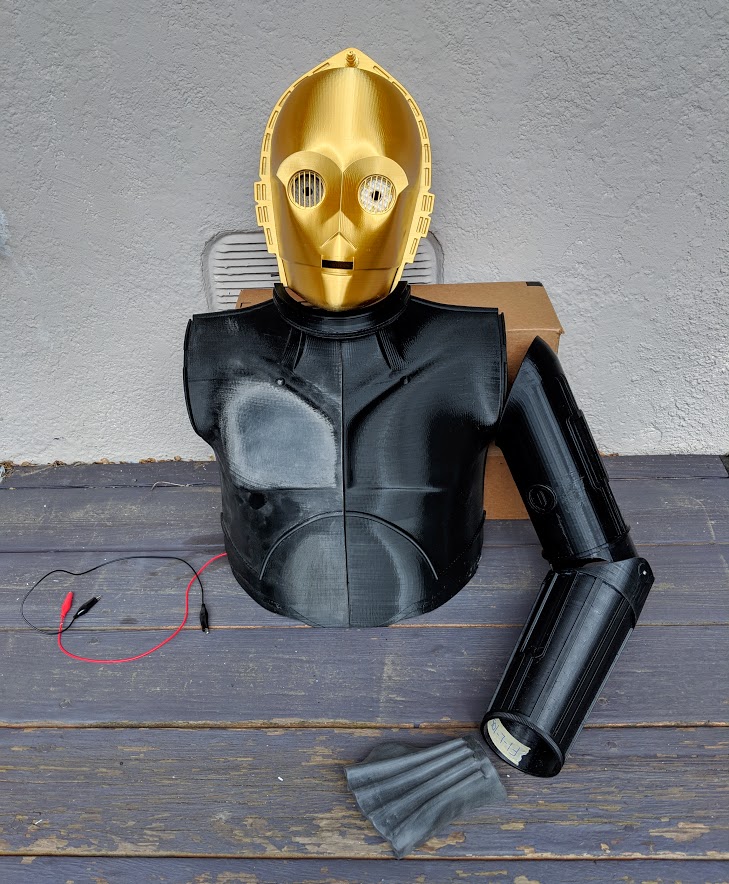 First eye prototype, LEDs are too yellow, and maybe a little too bright.