Legendary Member
RPF PREMIUM MEMBER
This is the official Tutorial for Anakin Starkiller's latest RoTJ Hero run. Below you will find his assembly guide and official painting instructions for both the Hero & Yuma. Please feel free to ask questions here, and post your finished Heros/Yumas! It is hard for our European friends to get their hands on the Ace gold, Please see post #3 where we share over seas color combinations!!
Parts required to complete kit
Anakin Starkiller RoTJ Hero/Yuma Hilt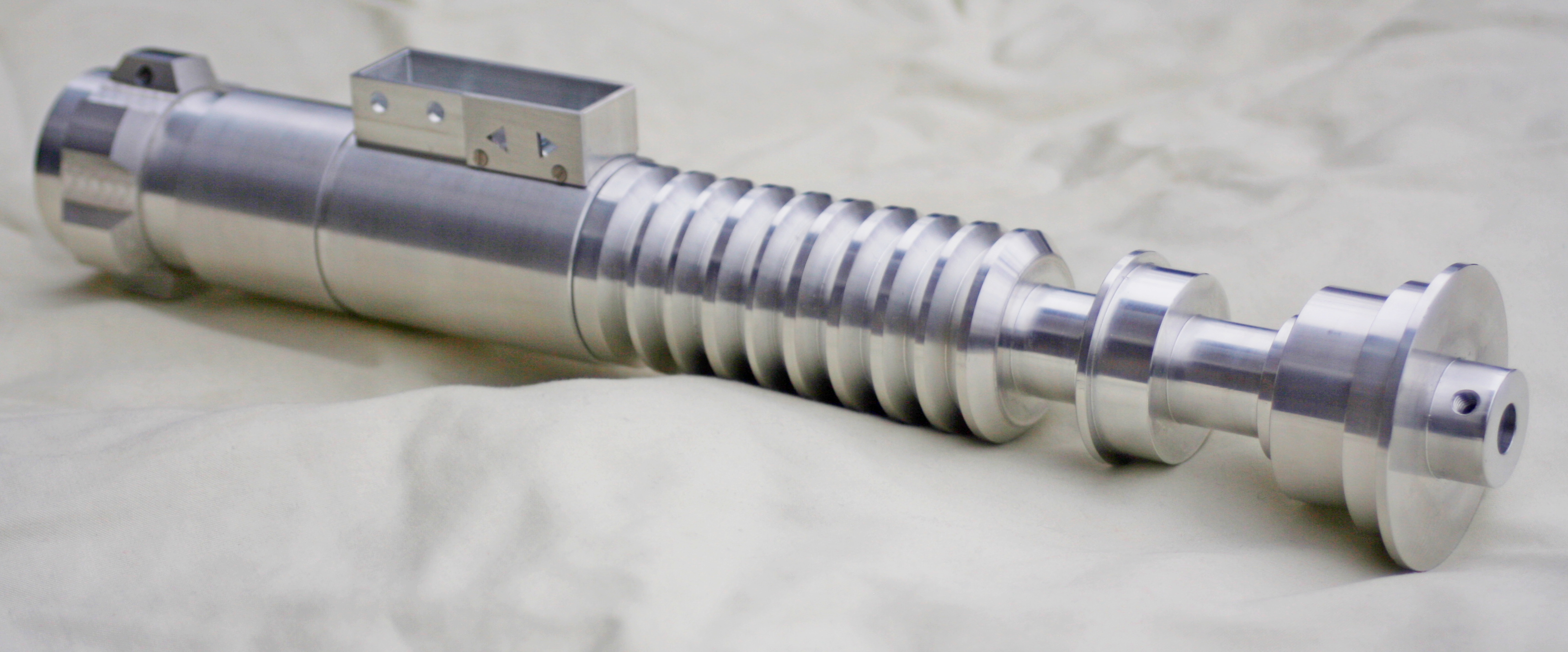 Sloth Furnace Clamp Card
Tools List
2mm allen wrench
pliers
dremel w/ cut off wheel
dremel w/ sanding dumb
small file set
4mm tap
100,200,320,400,600,1000,1500 sand paper
e6000
scotch tape
masking tape
0000 steel wool
glass cup
Paint List
Tamiya German Grey
Tamiya Clear coat
Rustoluem canyon satin black
Ace antique gold
(wind vane secret weapon!)
Ace Antique Gold
INSTRUCTIONS
It is very important to follow the instructions below when applying Ace Antique Gold!!
- First clean the entire hilt with isopropyl alcohol
- Find a glass cup, fill approximately 2" of water
- Shake Ace Antique Gold for 2 solid minutes
(this is a serious part, metallic paints are very finicky)
- Microwave water for 2 minutes
- Place pre shaken Ace Antique Gold into warm water and let it heat the can for 2 Min
- After the can has been warmed, shake ace gold again for 1-2min
- Apply ace gold with VERY light coats
- Repeat light coats until you are satisfied with the finish and done!!
Video Tutorials
Unboxing & review
Assembly of the Hero
featured guess Anakin Starkiller himself!
Hero Painting and finish work
Yuma Stencils and ACCURATE finish work
-last update 3-22-20
​
Last edited: