Thank you!
That piano wire seems to have worked out perfectly!
Thank you, I am so happy!
I'm constantly blown away by your work. The only thing this doesn't have is a fuel tank. If it did, I believe it would fly.
Thanking you always, Thaddeus-san!
Fantastic work here my friend! Piano wire spring making technique is simple and effective. Great demo video.
Thanks for looking, Hagoth-san!
I've fitted the gears to the fuselage.
Oh, I'm so happy with these pictures.
It is standing very stable.
I'm so happy that my idea worked.
That was really tough work but these pics reward me.
The vehicle really got rolling in beneath the ship smoothly.
The cover of the rotating mechanism slides onto the gap and fits the front fairing.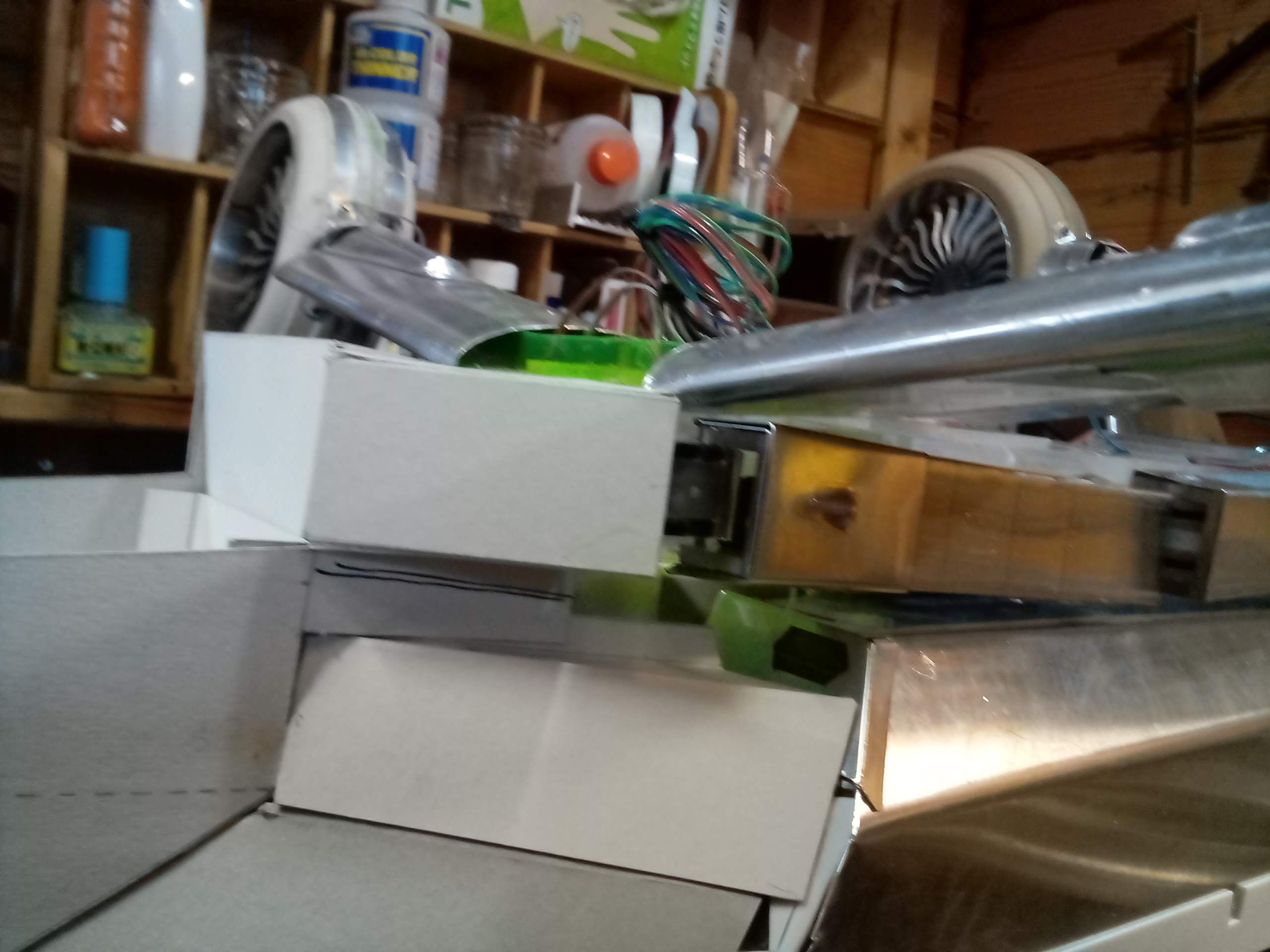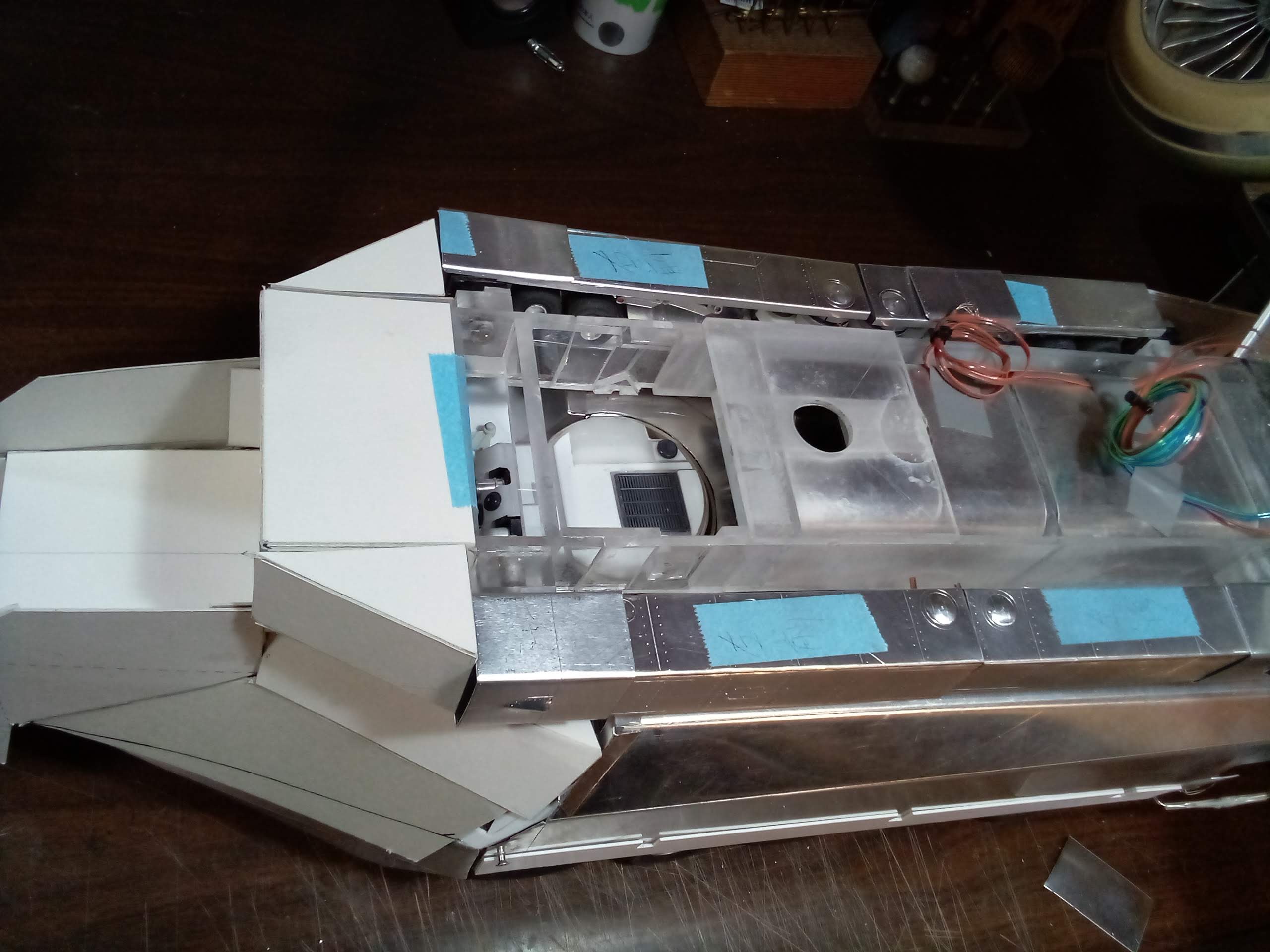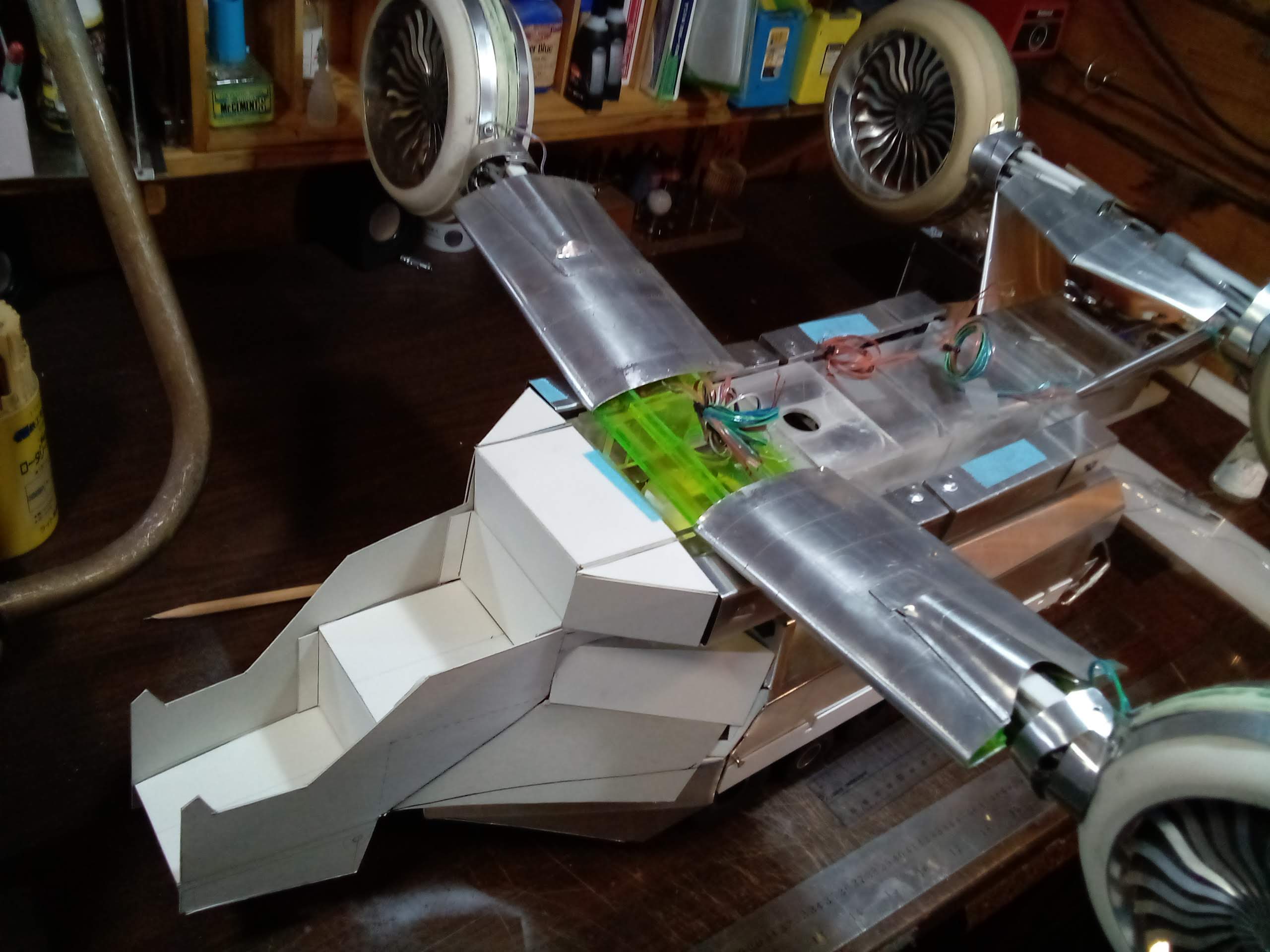 I will dress up this vehicle later. For now, it looks like a delivery van, though.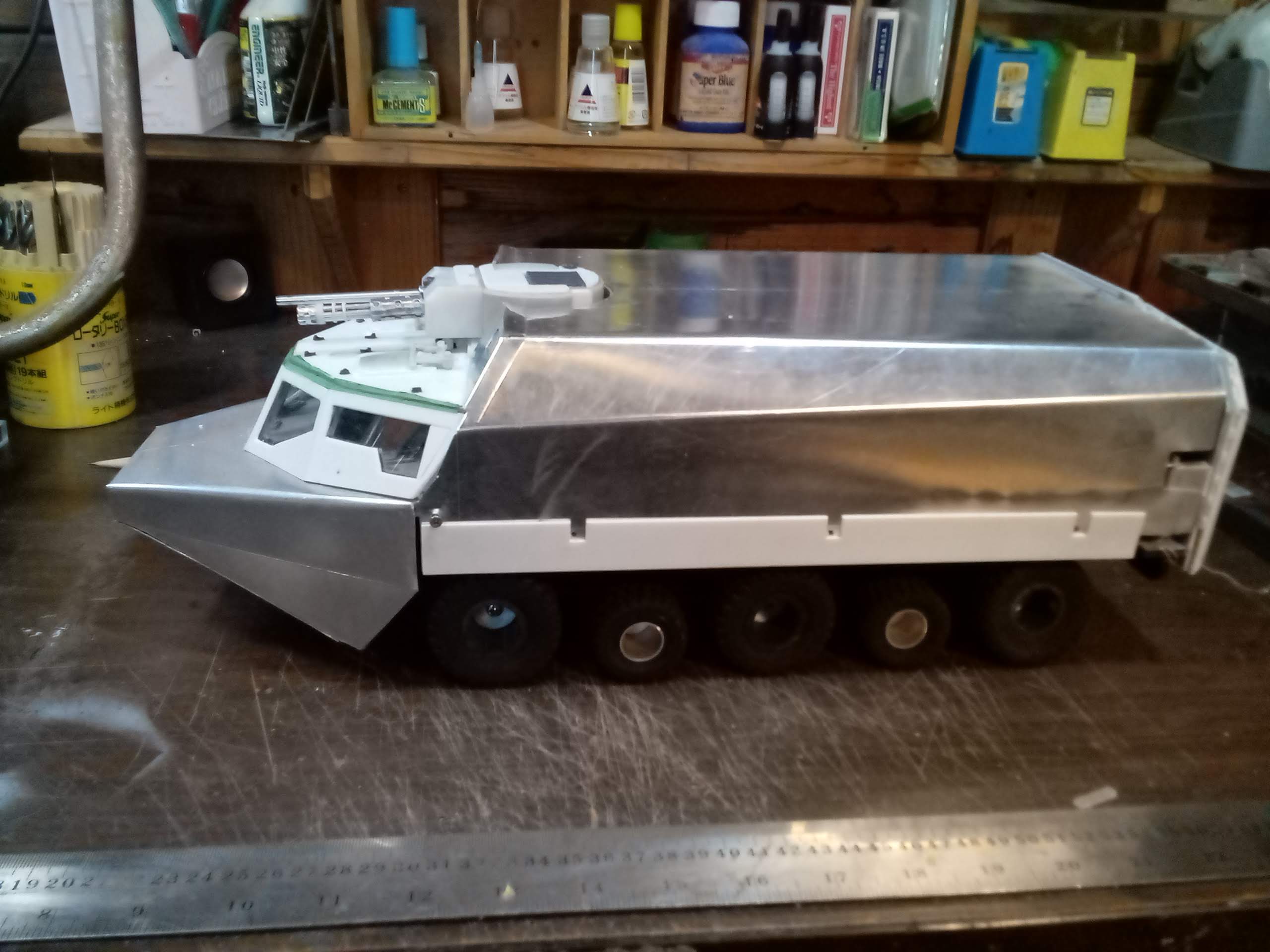 Wow, I can go ahead making the cockpit!
Thanks for looking and thank you for your usual heartfelt support!
katsu