Well-Known Member
RPF PREMIUM MEMBER
Sometimes you have to take steps backwards to go forward. Or admit you did not plan this right and do it over again. Same thing right??
As stated last week i decided not to use 9V batteries in this model. I want to use 110V. How do you get that into the model and be able to disconnect it?
How about using a 3.5mm audio jack. That is what i used on My R2D2 to power the dome so we will do the same here.
The rod machined up to slide into the Body and the base.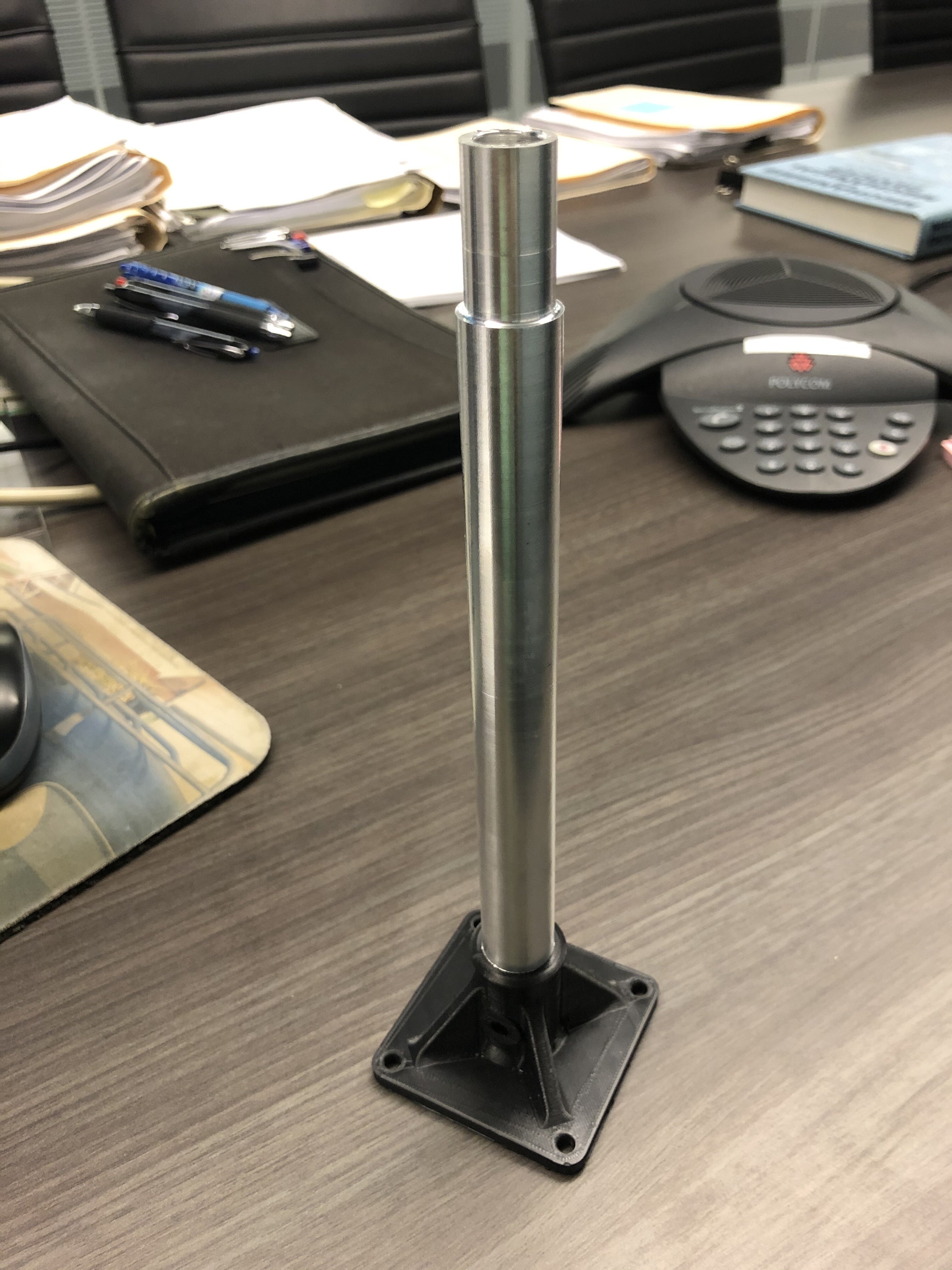 The going backwards part. I need a hole from the body mount into the body cavity. For this i drilled a 1/2" hole through the center of the 5/8" body mount, through the plexy wing spar and into the top cavity in the body. I also drilled a 3/16" hole through the center of the aluminum wing spar from the rear into that same cavity. A flashlight shows that they connect.
This allows me to epoxy the 3.5mm receptical (Harvested from a old CD ROM drive) into the body and have the wires go back to rear of the body (where the 9V battery would have been) to connect everything together.
While doing this i got a huge cracking sound too. That can't be good...
I have some body work to do.
I learned that Nurnies are shipping so by the time they arrive i need to have this all fixed.