Master Member
RPF PREMIUM MEMBER
Hey I figure for the ten year anniversary (lol) of my decal sheet, I would update it.
To be silkscreened, pro quality waterslide affair!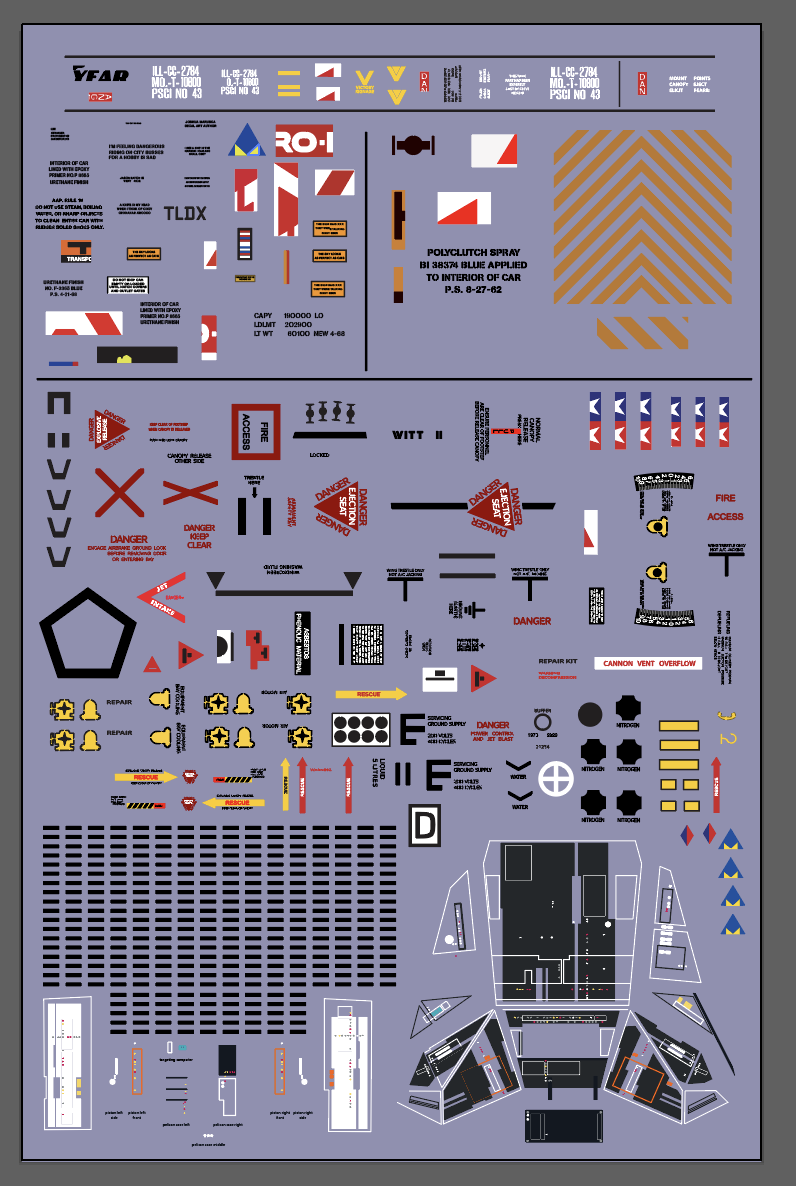 All ANH studio scale decals, in order:
TIE, Vader TIE, Red Jammer, Gold Leader (one striped area is in the wrong bracket), and all the X-Wing variants. I am missing a few small stragglers... will add in soon.
I am going to see if I can fit the very large TIE Pentagon decal as well, and maybe nest some other ones inside of it...
This is not a sales thread, nor is it a "PM me" affair. Just something I have been working on for AGES to update. Thanks to Maruska for the cockpit graphic layout and Lee Stringer for the double check on the Y's.