So I'm working on a project for Halloween and one of my lofty goals is to have a back-and-forth laser scanning effect.
This screengrab from Event Horizon sort of illustrates my goal.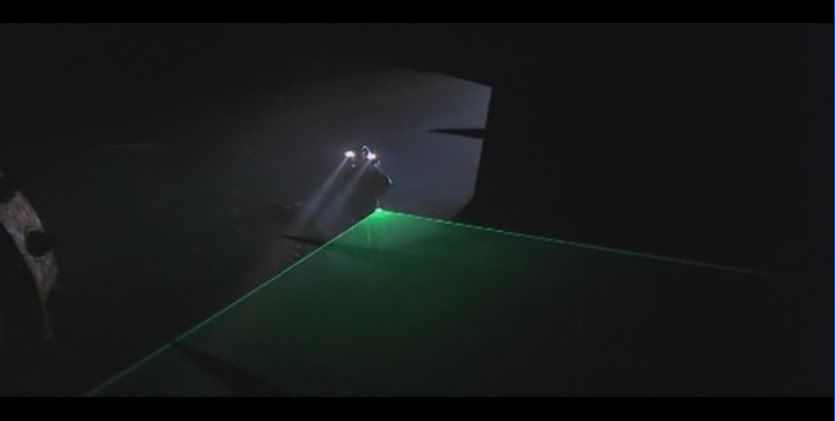 A solid split beam, like you'd find on a laser leveler is not really what I'm looking for, either, so that's out.
If you can recall the shot of the Nebuchadnezzar hovercraft from The Matrix scanning a landing area, that's another similar effect.
Now, of course the obvious answer is to pick up a laser light show unit, but those things are incredibly bulky, and very expensive. I'm looking for a solution that is hand-held, and hopefully DIY enough to accomplish for less than $100.
So, if you were me, what would you do? Any directions I should be pointed in?