Master Member
RPF PREMIUM MEMBER
Obviously, building a custom lightsaber is a thing anyone can do, and it will always be Star Wars. But a blaster-- that takes a little more work. With all the rayguns, blasters, laser pistols, phasers and whatnot in scifi, "guns" are a bit more obvious and widespread.
So the challenge of building a blaster with an aesthetic that is undeniably Star Wars, but is also original in some way is pretty awesome.
Christheeagle
, @ScottD,
thd9791
-- looking at you guys! Let's see 'em!
I plan to get into my first blaster build soon-- but for now, to kick things off-- here's a custom paint job on a Biker Scout blaster. This is kinda special to me-- the Biker Scout blaster was the first toy gun my mom let me have, and it was also the first "mod" I ever did when I decided to paint it.
It was hideous of course, I wish I still had it or a pic, but I don't. But this color scheme is the same was what i did then-- but you know.. done with a bit more skill.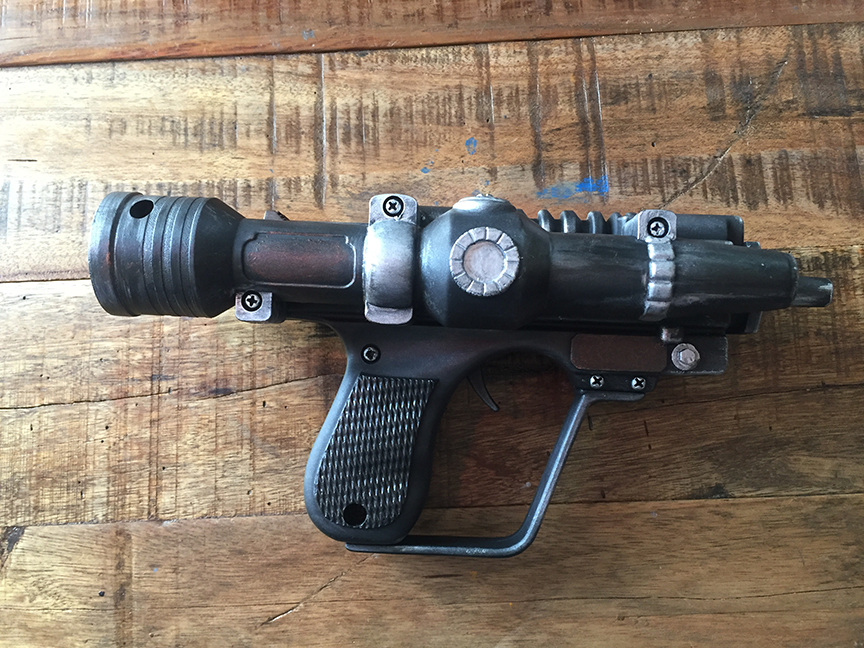 There's some brush-strokes to touch up, and a couple seams that I want to sand down and cover... but it's good enough for the shelf!
And I'm dumb-- after I took these I realized I forgot to remove the tape from the cool little targeting sensor...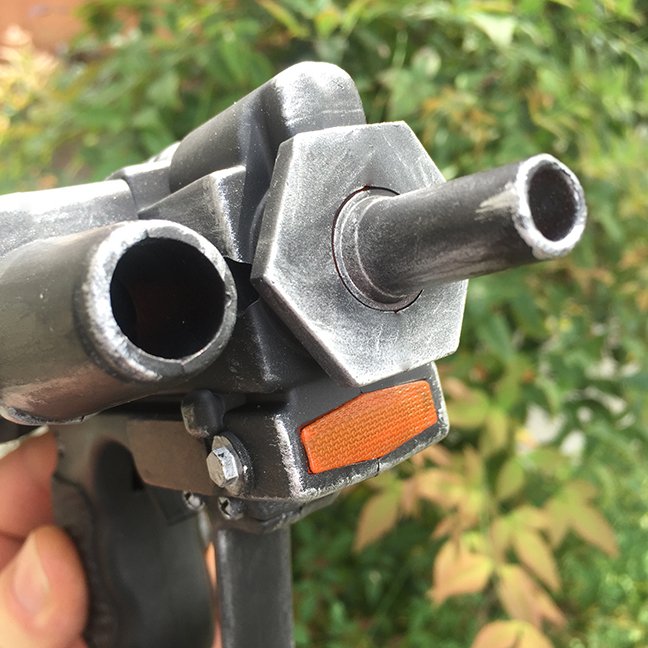 Last edited by a moderator: