At this particular stage of my life, with a new found hobby, 3D printing and plenty of time to waist,
it's never to late to create some unique stuff.
A while back, I thought I would design and print what I call the VAYPO (Vape and Hypo) made to
resemble the Voyager Hypospray from Star Trek to hold a small "starter pen" electronic vape.
This is the result of the only VAYPO device:
.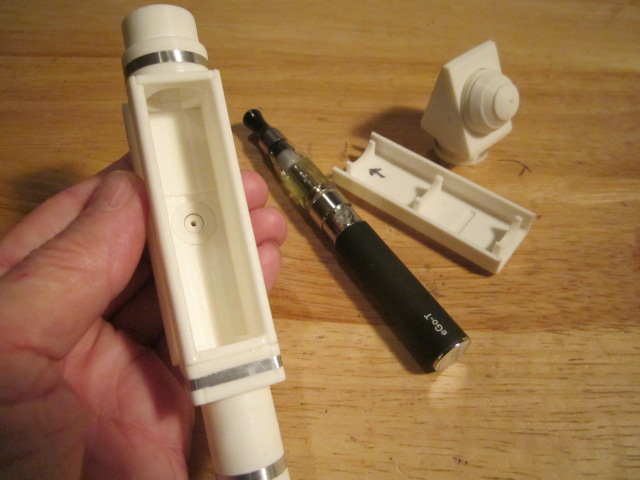 Of course me being who I am, I wanted to create another one of a kind vape holder using the
Iconic character from Classic Star Trek as the inspiration -
The unique, first ever, one of a kind:
NOMAD - VAPEMAD
(not to scale) close approximation.
Still have to add all the outer details and holes in the side panels,
but you may be able to see what the holder is.
.
Too much time on my hands
.
Last edited: