Sr Member
RPF PREMIUM MEMBER
I've been a huge The Fifth Element movie fan for a long time and I have a bunch of replica props from the movie.
I've had the Citizen CK451 LCD Color TV and Video Monitor used for the original Korben Dallas' security Video Door for a number of years now, but recently I decided to purchase another one in preparation for this build.
I just used the front panel of the monitor, since I wanted to mount an old iPhone behind it to display different displays from the movie.
I attached hinges to the top so I can access the iPhone.
I designed the control panel based on the few screen captures I had as well as a small portion of the wall area.
I cut out the piece from sintra, painted it and applied a wet transfer print. I then matched the color to paint the edges then sealed the whole thing with Krylon clear gloss.
I also duplicated the one second shot of Leeloo and made a longer clip to play.
After a trip to Home Depot to purchase the wood and paint, I printed up the patterns for the sections I needed and cut out the parts.
Some priming painting and weathering, and I have a decorative wall hanger in the same size as the 221B Baker Street Door I made a couple years ago.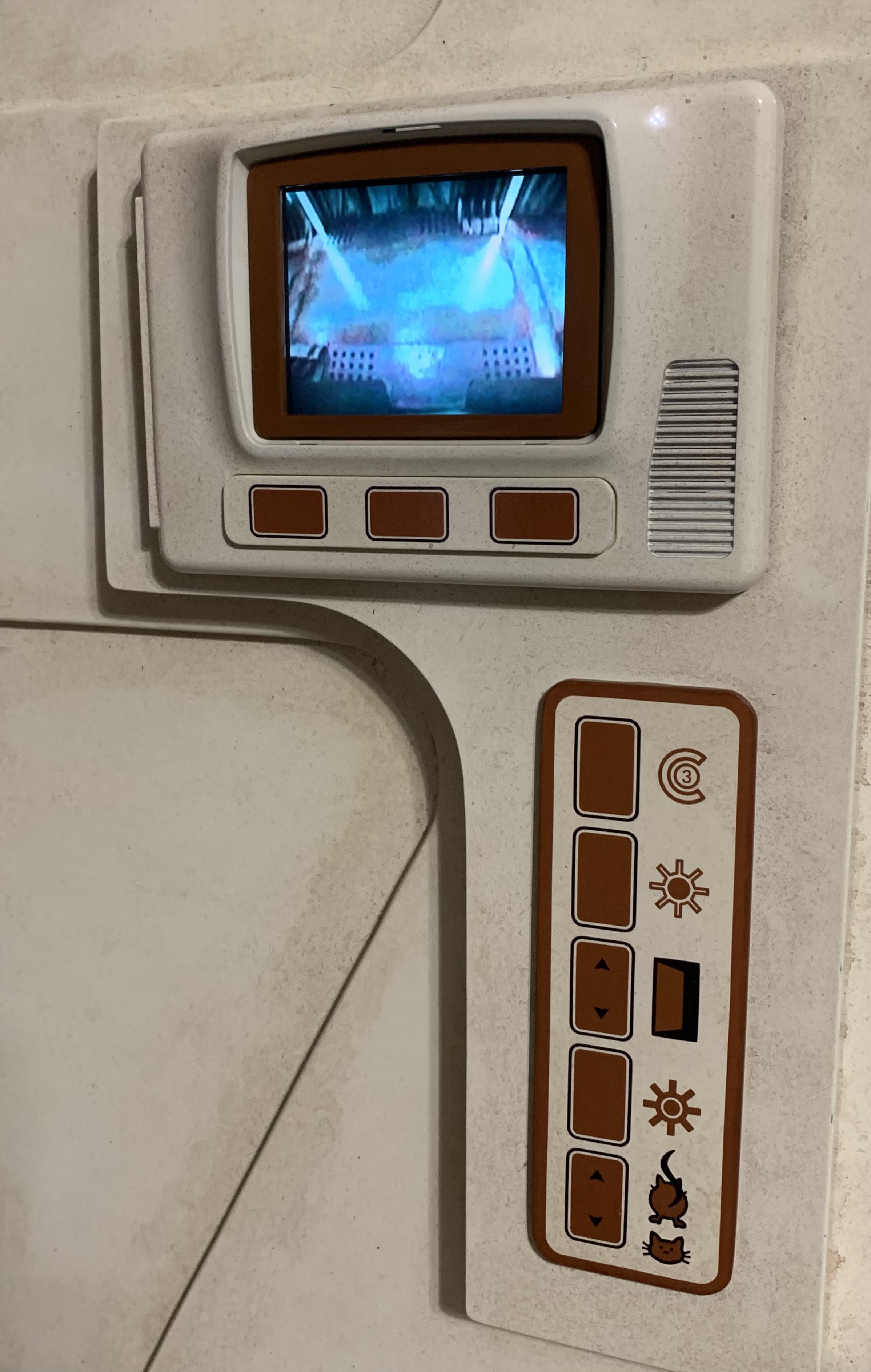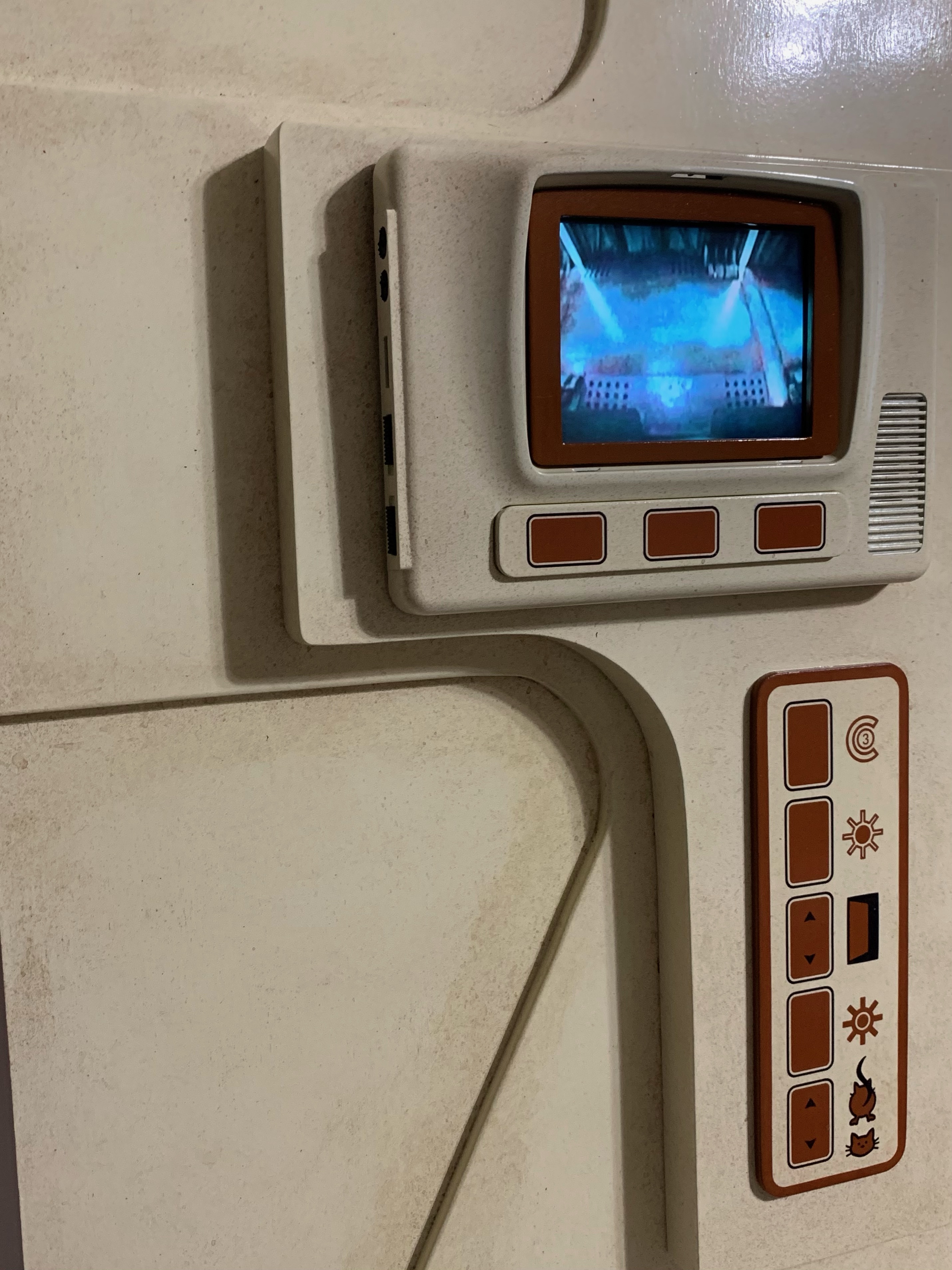 All in all, it took about a week to make since I wanted the paint to dry completely.
Here's a short video clip:
Anyway, this was a fun little project since it has been a while since I made some replica props.
Eventually, I hope to add the phone holder and phone to the left of the screen.
-Ely
Last edited: