Hi everyone,
I'm very obsessed with the TMP phaser prop. In my opinion it's the most clever and elegant gun design ever made in sci-fi movies. Unfortunately there's only a few documentation about the prop on internet, unlike the TWOK prop wich is decently documented (I guess that version is much more popular).
I've searched documentation for months, I've learnt the TMP phasers were 3 parts vacuum-formed props with details added later on. They are supposed to be much larger than the TWOK version and the pannel was clear acrylic painted on the top with leds and screws added.
That guy says he owns an original he had from Brick Price, the propmaker on TMP. I've watched his videos many times to catch every differences from the TWOK phasers replicas availables. Except all the notable differences like the trigger, the side lines and the pannel details, the TMP gun seems a bit larger than the TWOK on his videos.
The thing is, I've found some very old documentation about TMP props showing a picture of the phaser prop held by Leonard Nimoy on set. On that picture, the prop seems much thinner than the original seen on internet. That one seems very similar in shape with the TWOK version.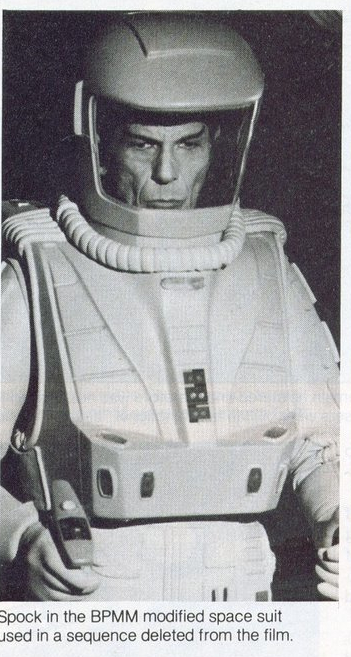 Moreover, every versions seen on the internet, like the Roddenberry kit, seem to be flat on the top but the original prop seems to be more rounded, like the TWOK version prop.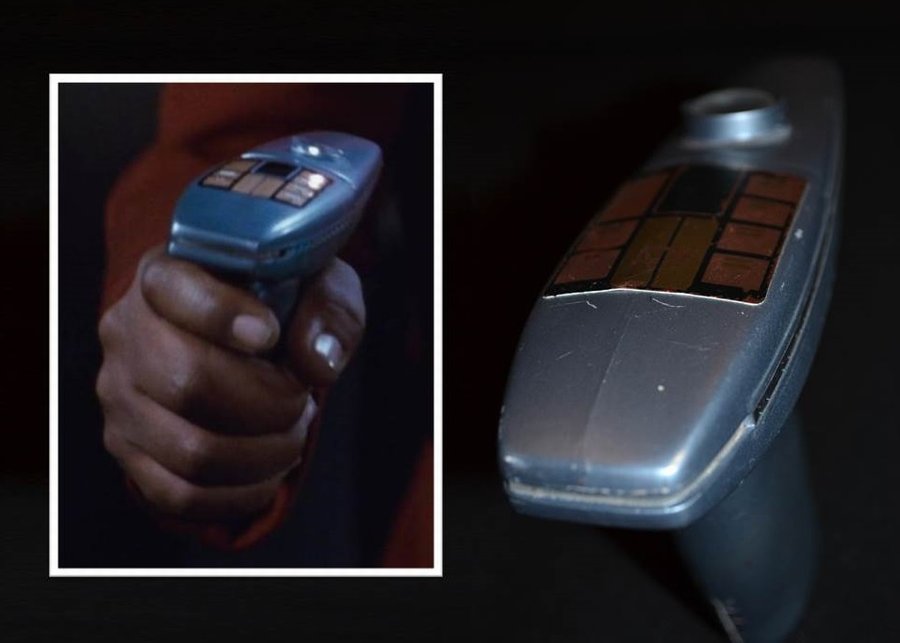 Both versions seem to be rather identical in shape in contrary to everything I've red or heard on internet, is anyone have any documentation and pictures of the TMP phaser props please?