Sr Member
RPF PREMIUM MEMBER
Clean up and assembly is relatively easy on this kit. There is one seam along the inside of the shaft that needs sanding (along with two small sprues at the elbow) and the bottom of the "pineapple" end will need clean up. The pineapple end is pressure cast so the details are nearly bubble free. After that you can glue the pineapple end to the shaft, or if you'd like to drill the bottom of the pineapple and add a dowel for a stronger connection, you can do that as well (the shaft already has a hole for one). Once assembled, the totokia measures 34" long (not including the dowel).
The resin color is WHITE. The club can be spray painted with a very dark brown or you can start with a warm brown and brush a thinned layer of a darker color over it for a bit of a wood grain look. A dowel runs through the bulk of the shaft as reinforcement and extends from the handle end.
Run limited by mold life.
Made to order, these usually ship within 3-4 weeks after receipt of payment
Shipping is free for US buyers
For international buyers contact us for a shipping quote
$224.99 for each unfinished Totokia War club kit

UPDATE - we no longer have this item on our site, please email info@tomspinadesigns.com and we can put you in touch with someone who has the molds.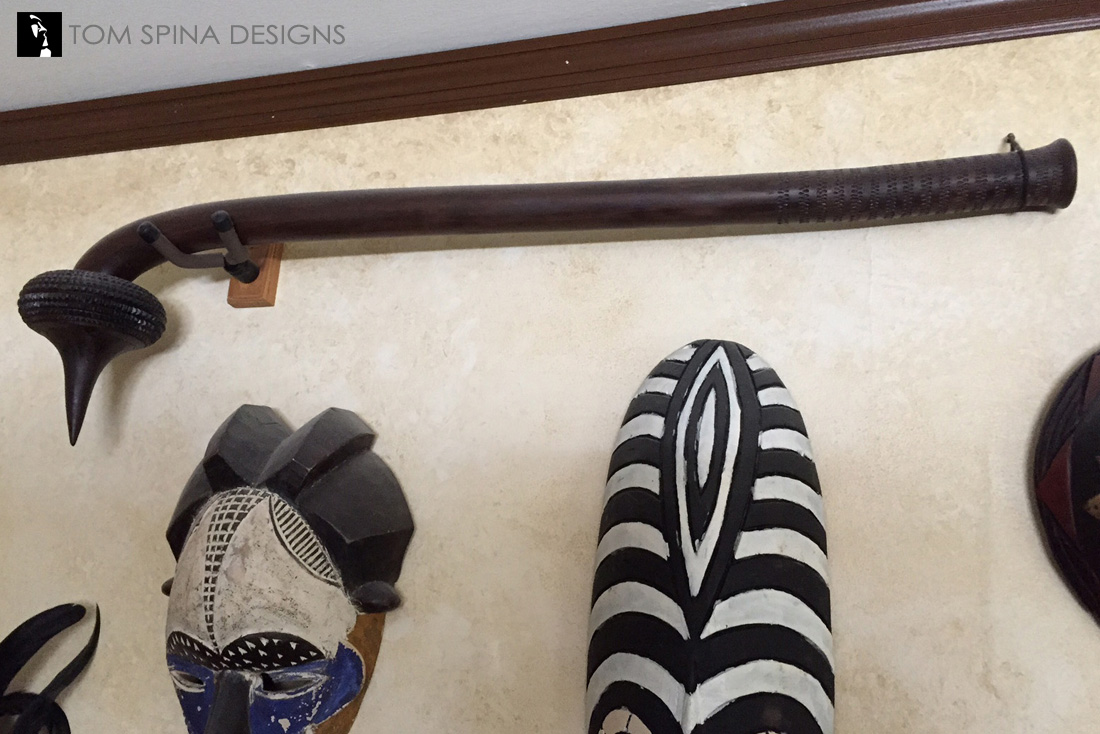 Last edited by a moderator: