Because one wrench is never enough, I decided to 3D model and make another version of the wrench seen in the games.
This time it's the 'OmniWrench 12000' which is in the original PS2 games which has a neat rusty brown, orange and silver colour scheme.
Here's a couple screenshots for context: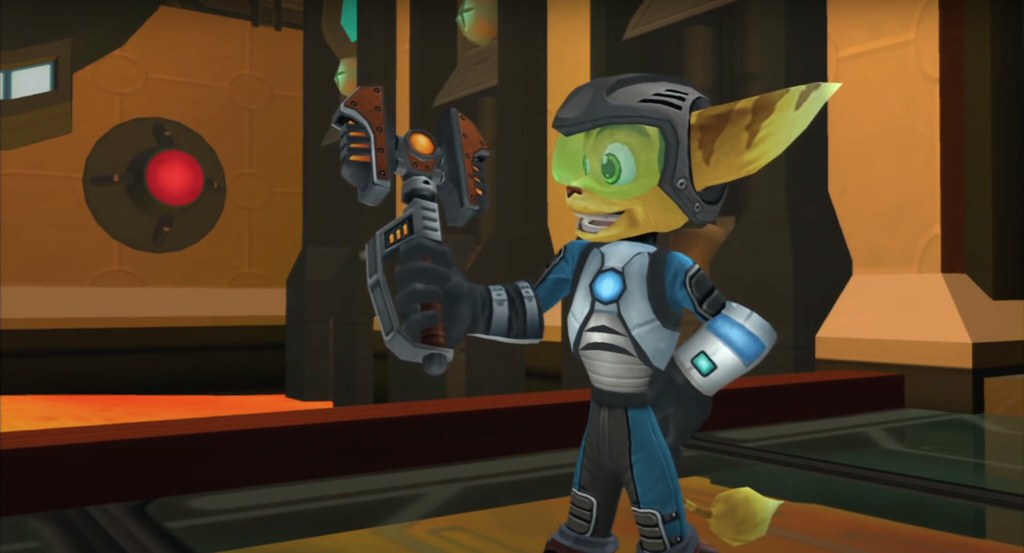 First things first, I hunted down some reference images of the in game 3D model/asset which I could use as an underlay at 1:1 scale.
Essentially this helped with getting my general proportions and sizes bang on straight away. You can see an example of that below with roughing out the 2D sketch for the left jaw of the wrench.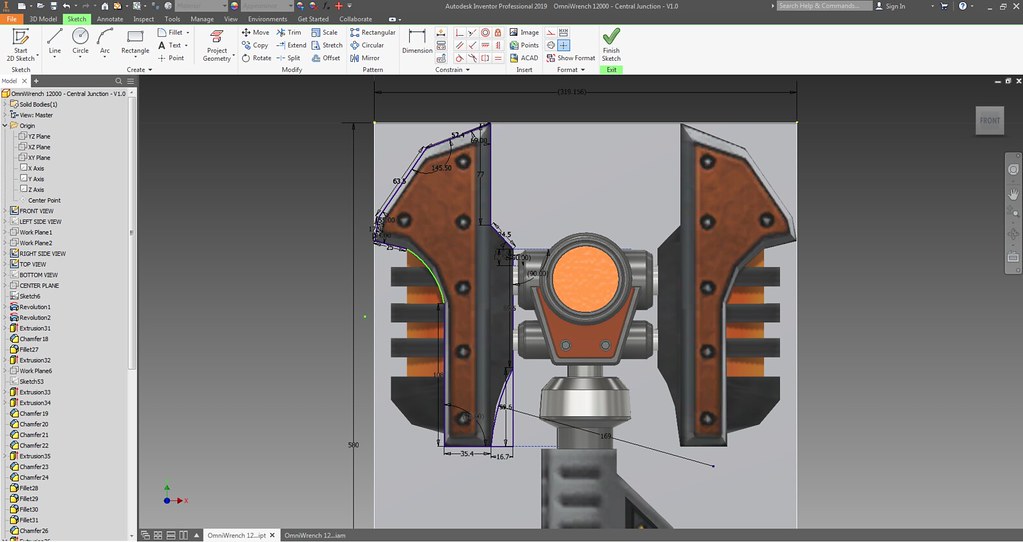 Some progress on roughing out the general geometry of the handle and hand guard: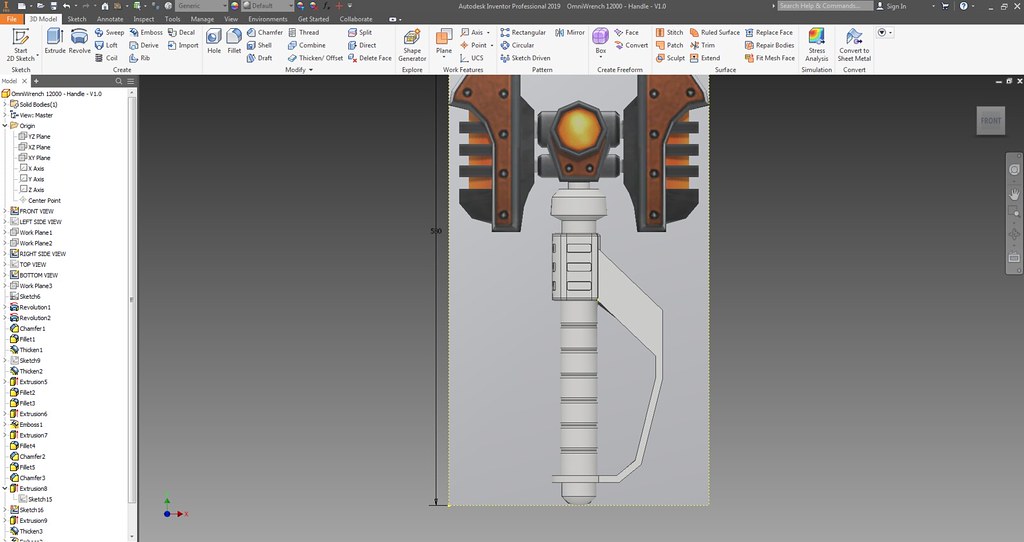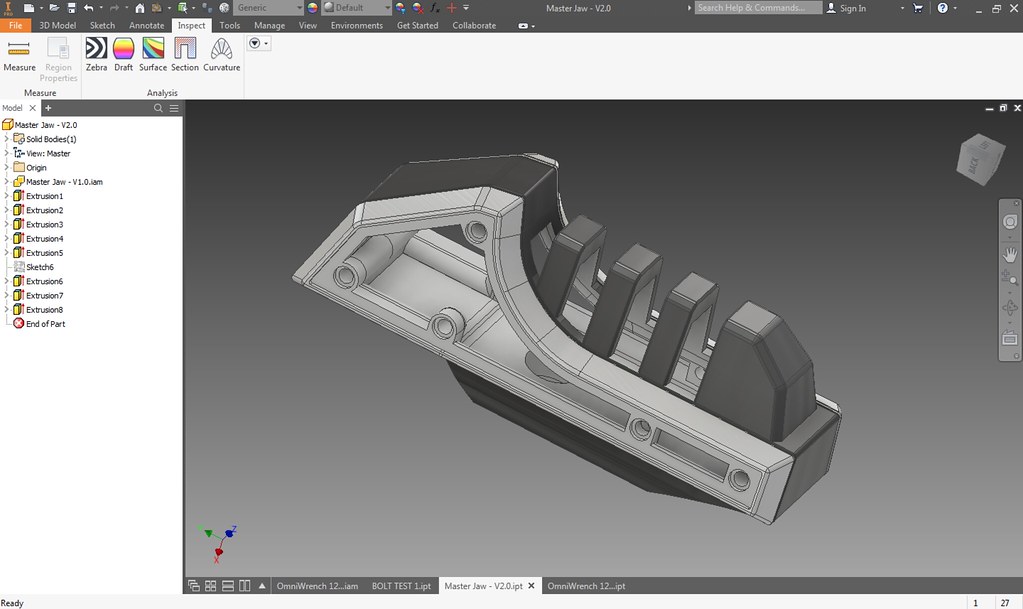 The model for the jaws have actually ended up being the most complex single piece part that I've modelled for 3D printing. I've included a stack of different things which allow me to have removable sides and hollow internals that I can mount lighting inside of. I'll expand on tap when I have the printed part completed.
Next I worked out the best way to run hollow internals through the entire prop so I can run electronics for lighting.
I also needed to be able to run lighting into the windows in the hand guard.
So I hollowed that out and allowed for an access panel.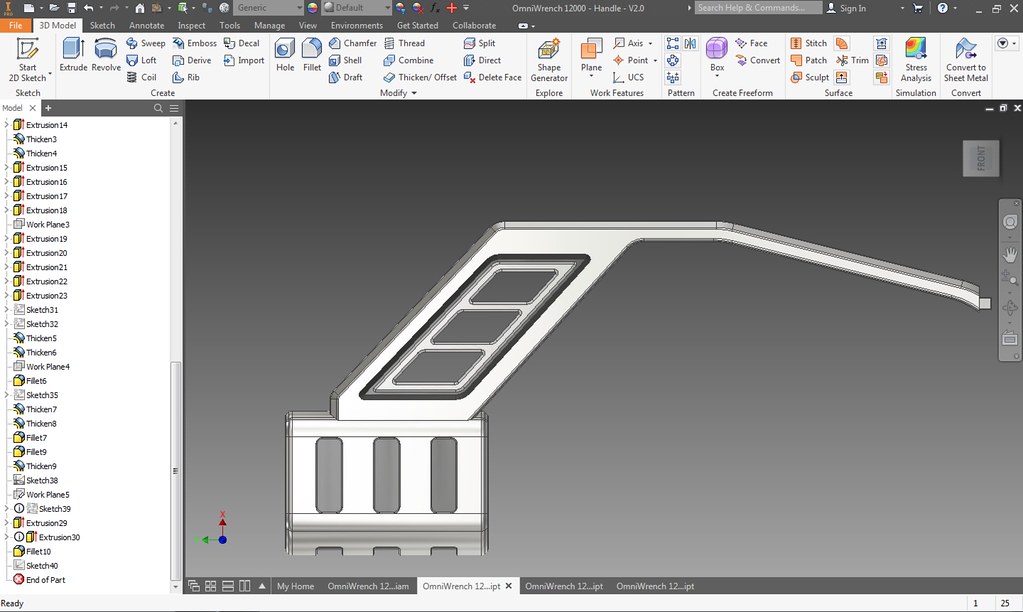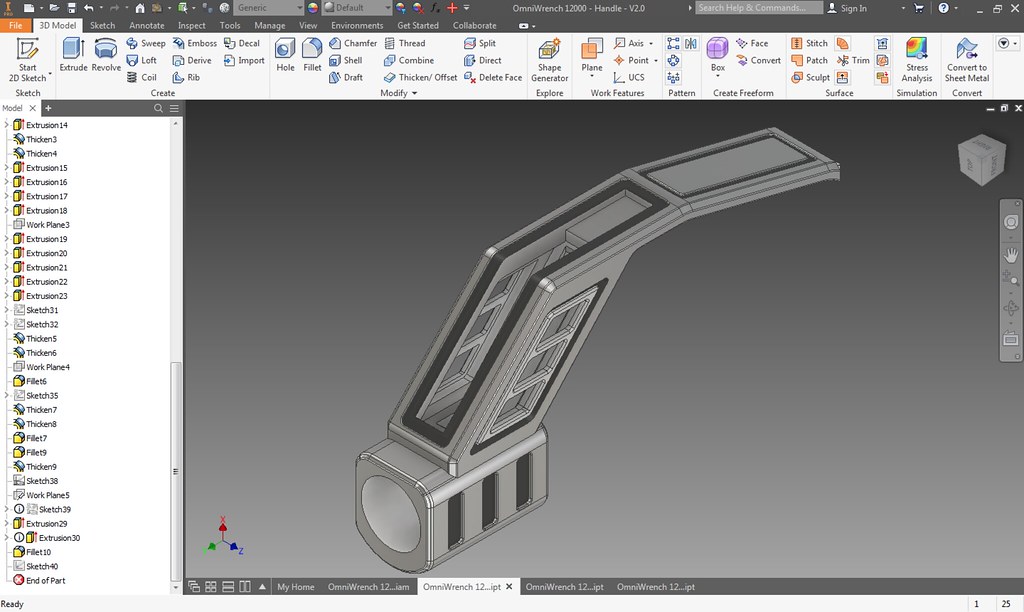 The orange circular window at the top centre of the wrench also needed to be removable so I could insert lens/diffuser and the LED.
My solution was to design the whole panel to be removable using what the reference image had as decorative bolt heads. I have nutserts that mount into the part underneath which the outer panel simply bolts onto.
Some section view photos showing the internals of the CAD model: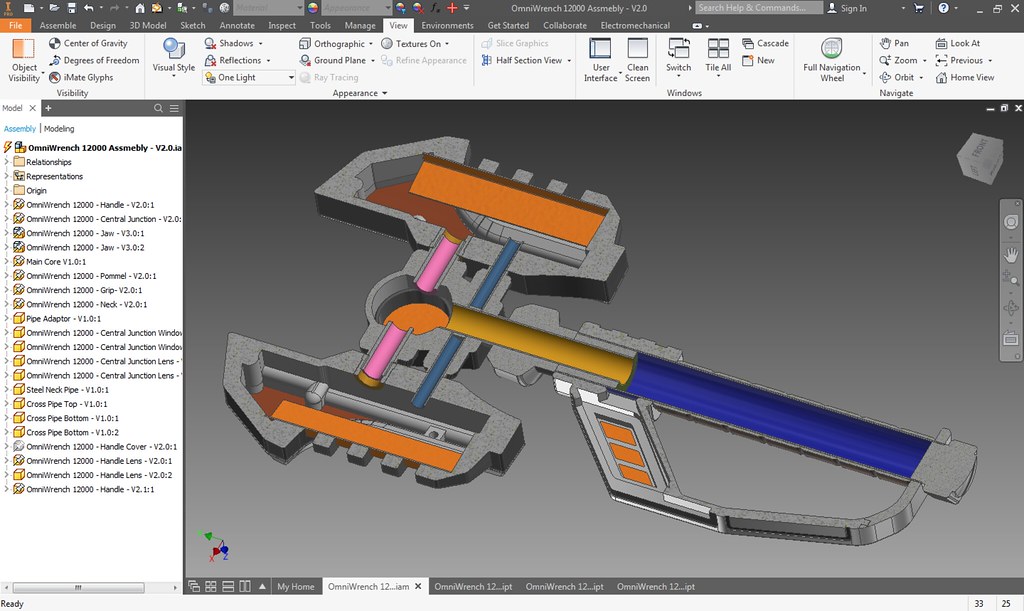 And then here we have the finalised 3D model! I made sure to do up some nice 3D renders.
I'm stoked with with the quality I was able to get for the render below.