Sr Member
RPF PREMIUM MEMBER
Hey guys, its been very slow on my other projects due to work, and Christmas. Apparently both my wife and my boss think there are other priorities than my spaceship basement :confused So at any rate, I thought I would post an older, but continuously on going project.
My father and I set out a couple years ago to build 3 droids for my poker room. (So far we don't yet have a completed unit, but isn't that how this hobby goes?) They are being built roughly 1/2 scale of the original, so that they would be smaller, but more importantly the correct height for my poker table. The plan is to put trays on them, similar to the ROTJ R2, when he is serving drinks on the sail barge.
At any rate, the project has taken WAY longer to get done than either of us thought, but with my basement project underway, and the poker table nearly finished, the droids have become a priority once again, and things are getting going.
*Just as a side note, my father hand carved all the parts for the foot pads, arms, etc out of wood! The man is insane!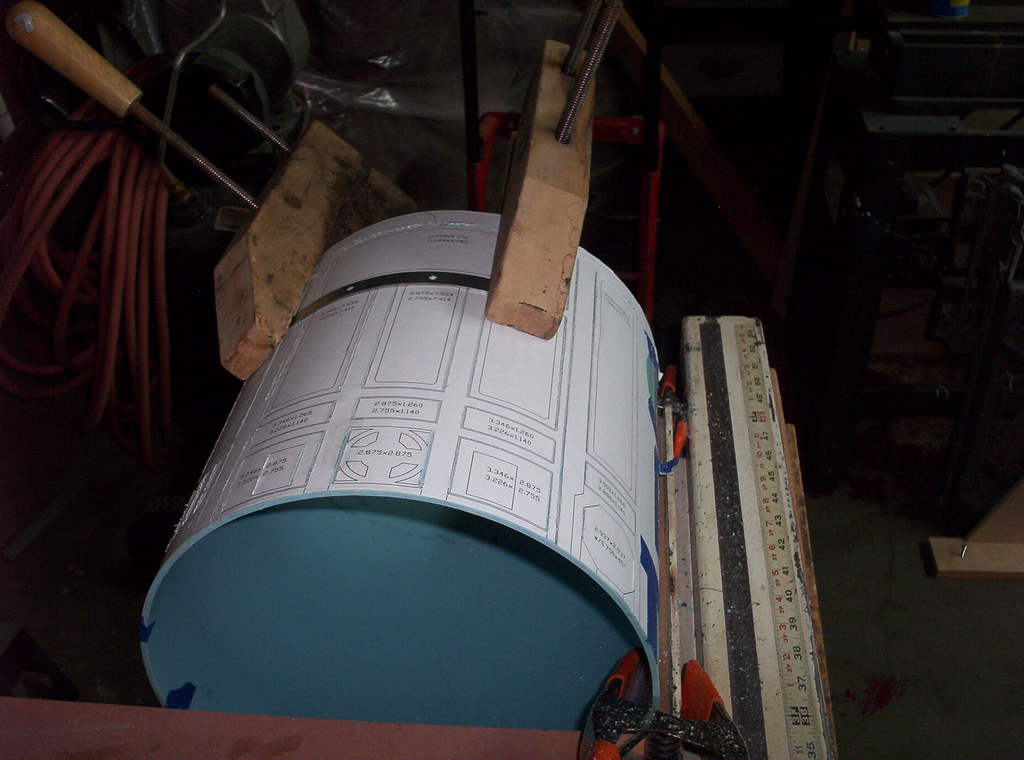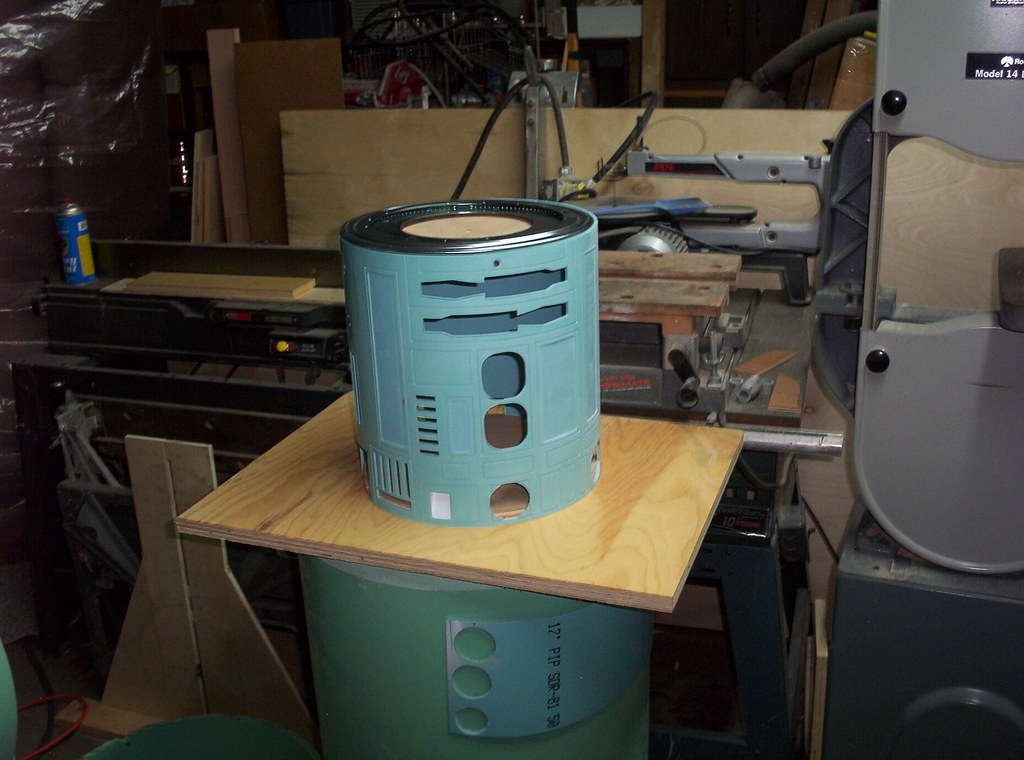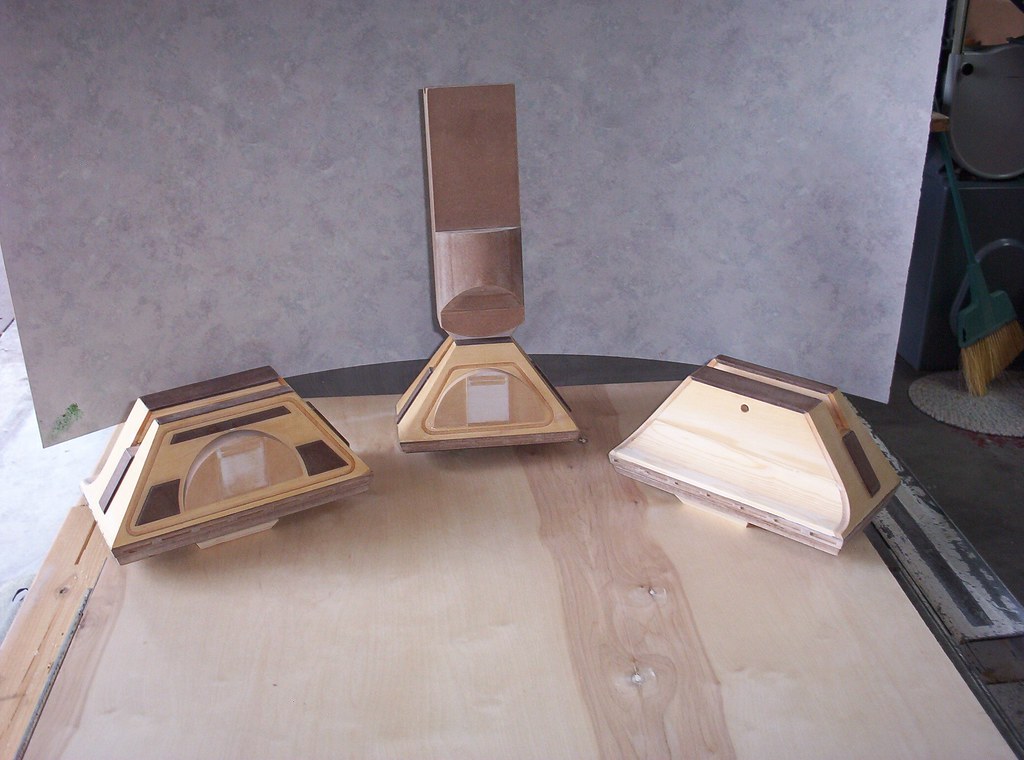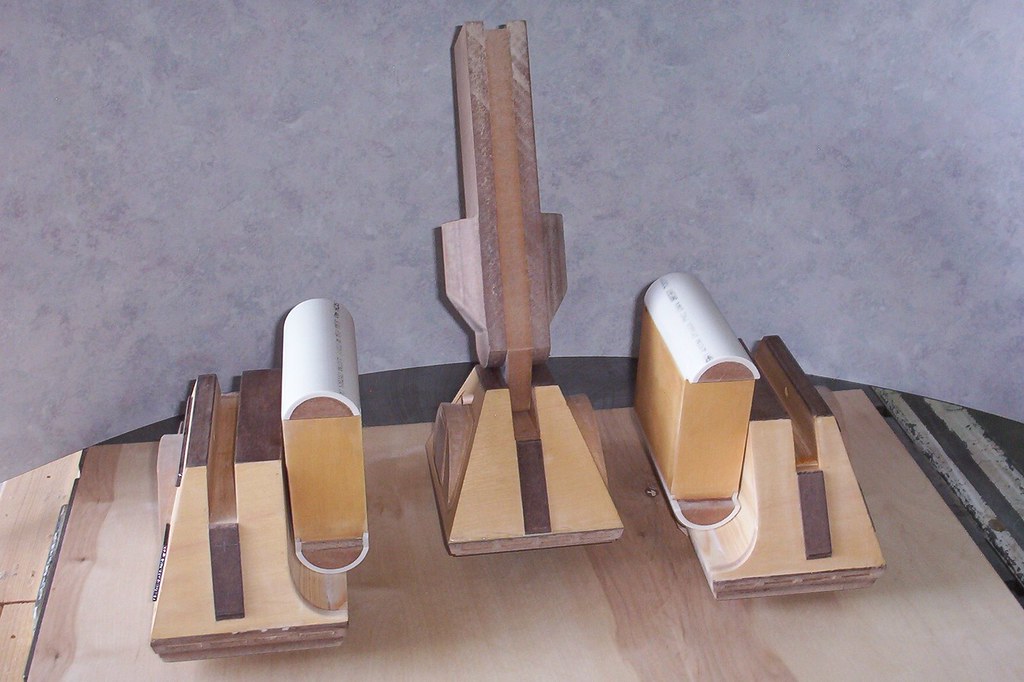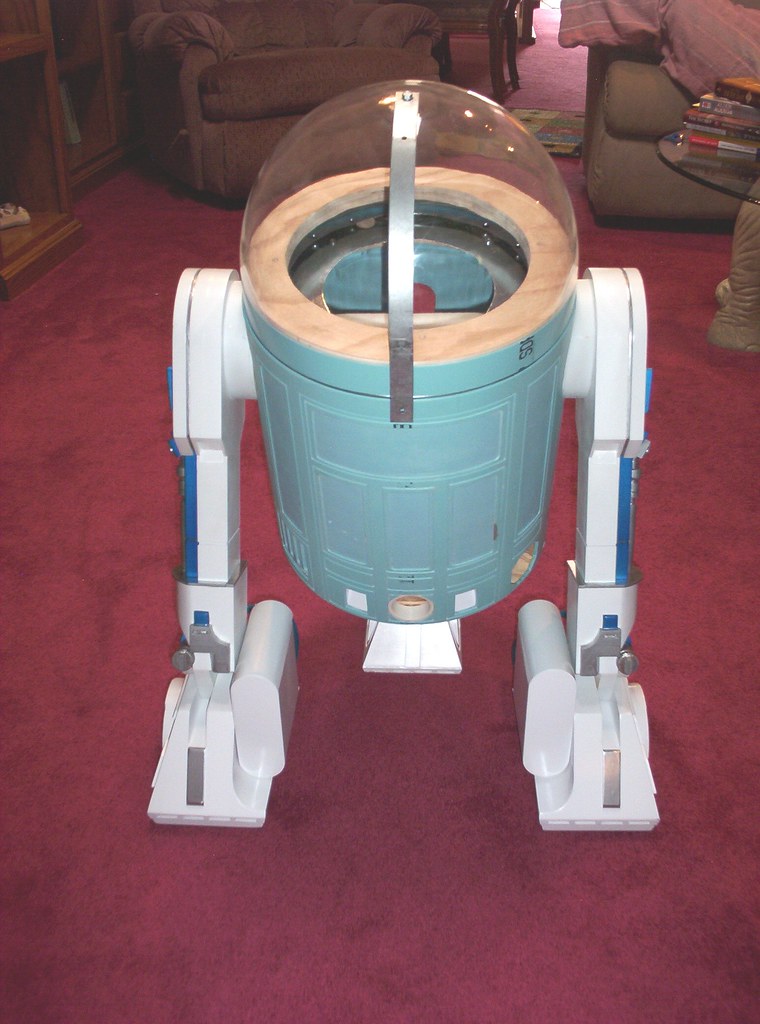 Last edited: