Sr Member
RPF PREMIUM MEMBER
Ultimate at least for me
.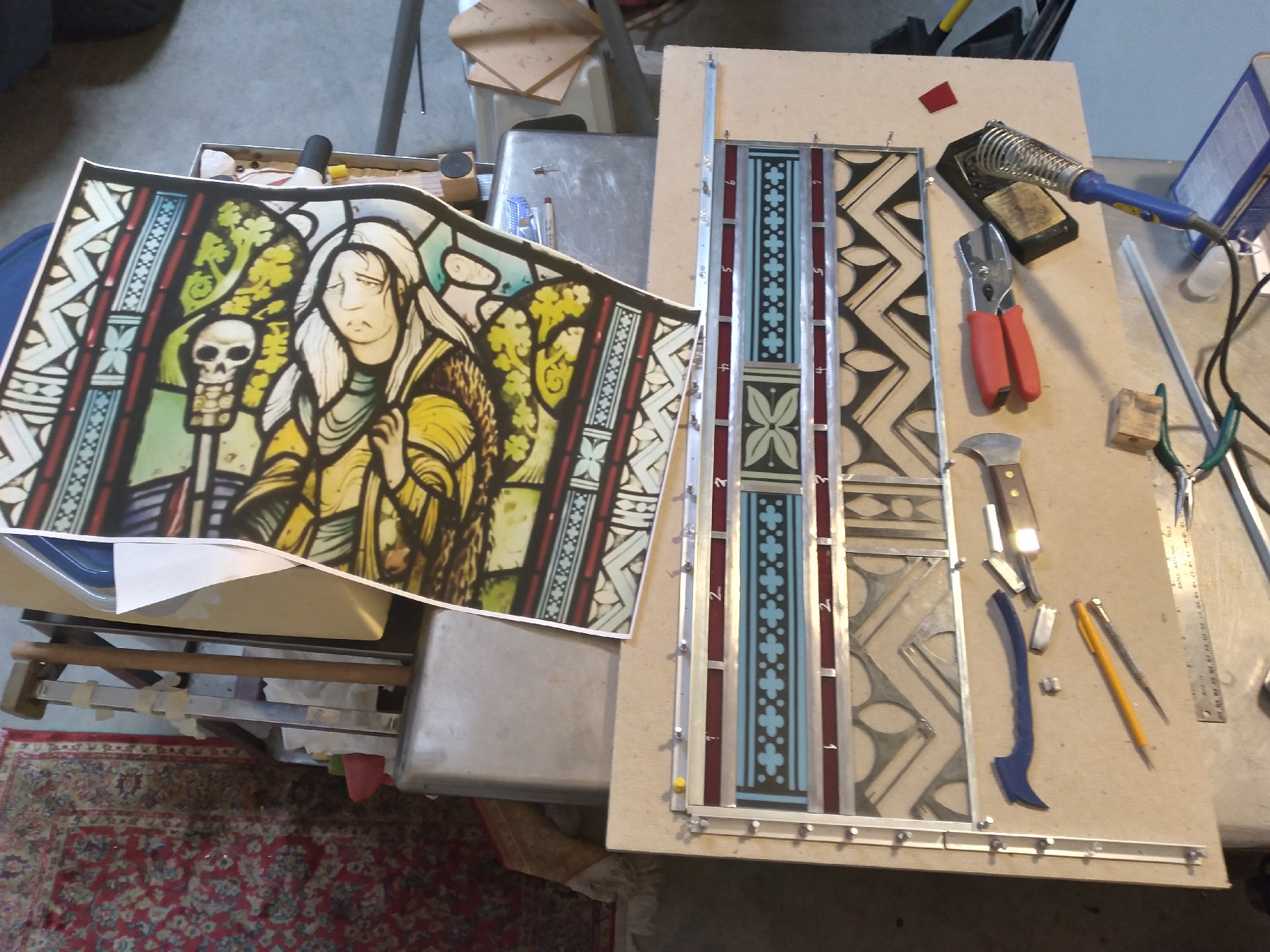 I've been wanting to replicate the Crying Window for a while. I started by finding all the images I could from the internet, then a trip to the gift shop at Leavesden to take about 74 pictures of the original prop which is huge. I decided to replicate just the section most featured in the movie, and then I drew up a layout in Autocad. I took several leaded (stained) glass courses, joined a glass fusion group, and took online traditional glass painting and staining courses.
I'm starting with the side panels because they're relatively easy and mirror images of each other. The celadon green and the clear glass bits were hand painted with vitreous paint which is fused at 1220°F. The sky blue glass has applied black enamel decal (cut with a Silhouette Cameo) fused at 1350°F.
The panel shown is not soldered yet. The ovals in the clear glass have to be tinted yellow using silver stain which I'll apply once I get my own kiln hopefully early next year.
ATL